Trigon's Board of Directors has announced the appointment of Kamran Khayal as the company's new General Manager with immediate effect. Kamran has been associated with Trigon (Al Ghurair Group Company) for 20+ years and was previously holding the position of Vice President. A Computer Sciences Engineer by background, Kamran brings a work experience spanning 24 years.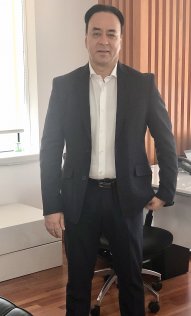 Trigon is one of the biggest I.T. Distribution and AV solution companies in the GCC / Middle East region and is headquartered in Dubai (UAE) with its branch offices in Saudi Arabia, Bahrain and Oman. Trigon is an authorised distributor for well known IT and AV brands like Samsung, LG, ASUS, Acer, D-Link, Netgear, Ergotron, AOC, Philips, Barco, Transcend, ViewSonic, ELO Touch, etc.
As the business of the company continues to grow and gather momentum, the Board of Directors made the recent decisions to assist with Trigon's aggressive market strategy, hence the restructuring reflects the ambition of the Board to grow Trigon's position in Information Technology sector and to continue providing excellent customer propositions across all of its distribution channels. Kamran will be primarily responsible for coordinating and managing the entire business operations to achieve corporate goals. In his new role he will be responsible for driving growth and innovation for Trigon's regional expansion plans as well as the key areas of B2B segment covering verticals like Education, Healthcare, Hospitality and Retail.
Additionally, Kamran will be responsible for planning an aggressive strategy to turn Trigon Service Center into a substantiable profitable business unit.
Kamran has a great ability to cement a strong team together and has been instrumental in forming a strategic partnerships with Trigon's vendors as well as customers.