CNME Editor Mark Forker spoke to V Meikandmurthy, Senior Manager, Network & Cyber Security, Bahwan IT, to find out more about its key partnership with global technology giant Cisco. 
2020 has been full of challenges and organisations across the region have been pushed to evolve their IT infrastructure. Can you explain how Bahwan IT as a key Cisco Partner is working to support the end users in Oman? 
As one of its core values, Bahwan IT has always been focused on supporting customers and providing them with the best quality solutions and services. 2020 particularly has been full of challenges and organisations have been made to evolve their IT infrastructure at an unprecedented rate.
Since the onset of the pandemic, Bahwan IT has been providing seamless and secure connectivity through Cisco's solutions to customers.
Bahwan IT has helped customers to install and configure Cisco's offerings like remote access VPN solutions, collaboration solutions like Webex, and security solutions like AMP/Umbrella, so that they enjoy the seamless and secure connectivity to their infrastructure and applications thereby not compromising on their productivity and efficiency.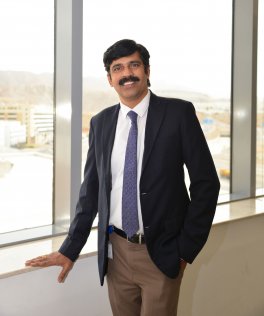 The need for customers to have secure, next-generation networking technology has become more paramount in the new normal climate. How are Cisco technologies helping to address the needs of customers as they adapt to a hybrid model in which a part of their workforce might continue to work remotely post COVID-19? 
Cisco has always been a pioneer when it comes to meeting the evolving needs of its customers and addressing the recent surge in remote working solutions during the new normal is no exception.
Cisco offers best-in-class solutions that have helped organisations in ensuring secure connectivity to the remote work force throughout the ongoing pandemic.
Cisco has a wide range of offerings that addresses the needs of the customers in the new normal such as Secure Remote Access Solutions (Anyconnect VPN) with 2 factor authentication (duo), Collaboration Solutions like Webex, End-point security solutions like AMP/Umbrella and Cisco's Zero trust network architecture framework (ZTNA) ensures seamless, collaborative and secure connectivity.
What are some of the key milestones that Bahwan IT has achieved as a Cisco Partner over the years?
Bahwan IT is proud to have been a Cisco certified partner for more than a decade. Being a long-time partner of Cisco, Bahwan IT has achieved many milestones in terms of successfully implementing Cisco solutions across different verticals including banking, Government, Oil & Gas and manufacturing.
Some of the notable projects include network consolidation of multiple companies, successful integration of different Cisco technologies with third party vendors, successful implementation of Data Centre technology solutions and deployment & integration of Cisco's mobility solutions in harsh environments.
We look forward to continually working with the Cisco team in supporting their customers and taking our mutual business to even bigger heights.