Jose Menacherry of Bulwark Technologies talks with Nitya Ravi of CPI about their various security offerings.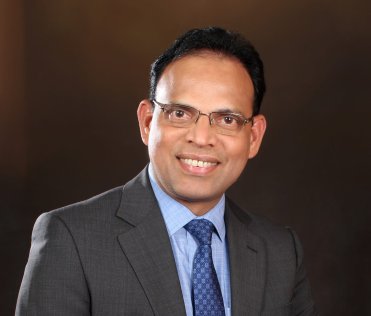 Bulwark Technologies is the leading provider for IT Security and Information Communications & Technology (ICT) products in the Middle East region. Established in 1999, Bulwark has mainly focused on Information security Solutions which are mostly niche products.
"We have been in the market for the past 21 years. We started in 1999. Since our inception, we have focused mainly on Information Security Products. We are a value-added distributor with an ecosystem of about 500 partners and with the aim of bringing the best in security solutions to the market in the Middle East", says Jose Thomas Menacherry, Managing Director, Bulwark Technologies.
Headquartered in Dubai, Bulwark Technologies serves the entire region with innovations from more than 20 technology vendors.
"We work with our resellers and system integrators to deliver the right solutions to end customers. This GITEX, we are showcasing a bouquet of interesting vendors that will help customers with challenging security needs. We have Mimecast for email security, MotaData for network management solution, SKURIO for Digital Risk Protection, HelpSystems and Automate for RPA solutions, BoldonJames and Titus for Data classification solutions, 42Gears which is an MDM (Mobile Device Management) solution, SGBox which is a SIEM solution, iStorage which is encrypted USB drives and CyberCyte for network access control and DNS Security".
Menacherry goes on to add about how GITEX 2021 is very important for Bulwark, "We have been participating in GITEX for the last 18 years. We look forward to meeting our customers, vendors and partners and our vendors too look forward to meeting customers and partners to get their valuable feedback. After almost 2 years, we are able to meet with everyone and this is very important to maintain relationships".
"Because of COVID, you can see that digital transformation has picked up pace however side by side we need to ensure to close the security gaps it brings along. Now, almost all organisations give priority for security. After the initial stage where organisations provided remote access to all its employees, now they are in the process of putting the right security in place.  They have a better understanding today and are ready to invest in security now more than ever. We have seen a lot of increase in enquires for security solutions – goes to show the shift in market thinking!' Menacherry talks about the shift that the pandemic bought about with regards to security issues.
"Security is a dynamic ever-changing field. Whatever we are addressing today, tomorrow something new will come up. Most of our vendors are adopting new technologies like machine learning or artificial intelligence etc. and coming up with better solutions. It's a constantly changing environment to which we need to keep adapting regularly", adds Menacherry.
"We see that in digital transformation, the cloud-based applications and web-based applications are increasing and hence vulnerabilities associated with it are also increasing. Email communication was prominent during the pandemic, and it brings along spams, malware spread, phishing attacks, ransomware etc. To counter all that, lot of our vendors are offering very good solutions. I believe the right action at the right time and with the right vendor can do wonders for an organisations security need and we at Bulwark aim at helping customers with the same", concludes Menacherry.