Driven to deliver a hybrid cloud solution that could help to enhance its global reach, UAE education network Ankabut enlisted Huawei's expertise.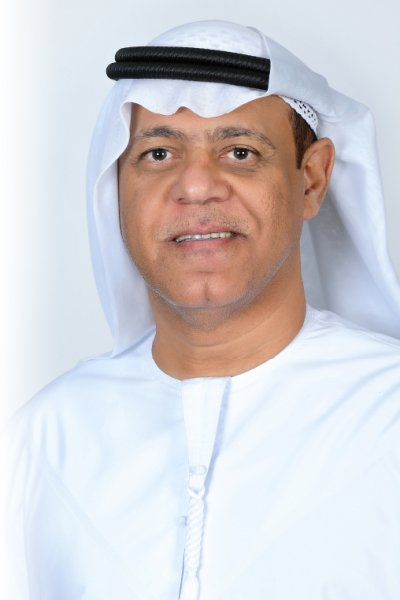 Ankabut is the United Arab Emirates' advanced national research and education network, which offers academic institutions connectivity to other education networks around the world. Ankabut also connects schools and public institutions together across the UAE with an "effective" cost model. Ankabut represents the UAE across a range of global platforms, exhibitions, and forums.
As an educational service provider, Ankabut has three major technological pillars – cloud, networks and connectivity, and managed data centres.
In terms of its cloud use, Ankabut operates and connects to 80 different universities, with many more planned in the coming years. In networks and connectivity, Ankabut provides "dedicated, unconstrained" network connectivity for eligible research and educational institutions throughout the country. As an industry expert, Ankabut facilitates connectivity between countries where classes can be held in the UAE whilst being aired in real time across the world.
In terms of managed services, Ankabut provides support to all aspects of IT, including network monitoring, security, backup, and disaster recovery services.
Organisations in the Middle East region are fast-tracking their transition to the cloud, since it is more efficient and cost effective. While Ankabut is an industry expert, its cloud infrastructure was outdated. It lacked a unified standardisation model, meaning integration between data centres was out of reach. Each of their existing cloud centres followed their own standards and operational specifics, meaning resource sharing and remote access were difficult.
Additionally, Ankabut intends to provide cloud services from its premises to universities and schools that it manages, and simultaneously be able to seamlessly increase cloud capacity when needed.
Solution
In order to tackle these issues, Huawei recommended the Microsoft Azure Stack Hybrid Cloud Solution. This hybrid cloud service system comprises unified system, application architecture, service model, deployment profile, and operations and maintenance that deliver high levels of elasticity, agility, dynamic deployment, and cost-effectiveness. The solution provides a unified development and test system and empowers customers to elastically configure and deploy applications and services in the cloud.
Customer benefits
> Consistent user experience, seamless migration for applications, cloud resource sharing.
> Integrated management software, providing full life cycle management with unified interface.
> High capacity expansion, Huawei-developed SSDs enable the industry's highest performance.
Extend Azure on-premises with Azure Stack
> Adopt consistent application development
> Run Azure services on-premises
> Improved operational excellence with purpose-built system
> Enjoy cloud economics with pay-as-you-use model
Solution features
Huawei FusionServer 2288H V5
> The Huawei FusionServer 2288H V5 is a latest-generation 2U Intel Xeon dual-socket rack server. It provides flexible resource expansion capabilities as well as high computing performance. It is an ideal choice for virtualisation, Internet, big data, cloud computing, high-performance computing (HPC), and enterprise key applications.
Huawei Cloud engine ToR switches
> Huawei Cloud Engine 6800 series switches are next-generation 10G Ethernet switches designed for data centre and high end campus networks. The switches provide high-performance, high-density 10GE ports and low latency. The CE6800 hardware has an advanced architecture design with 40GE uplink ports and an industry-best 10GE access ports.
Huawei eSight management and monitoring software
> eSight software is a unified network management system that provides a comprehensive view and management of all network and system resources, ensures network stability and improves O&M efficiency, In addition to unified management of devices from various vendors, topology management, fault management, performance management, a smart configuration tool, configuration file management and a simple network management protocol (SNMP) northbound interface, the eSight unified network management allows users to customise third party devices.
> Infrastructure-as-a-Service
> Azure Experience on premise
> Connectivity to Azure
> Speed development with consistent processes, DevOps tools, and open-source components
> Common DevOps Experience
Customer testimonial
"We chose Huawei for a number of reasons," said Fahem Al Nuaimi, CEO of Ankabut. "They are the only player in the region that was offering the exact hybrid cloud solution that we needed. As one of the highest spenders in research and development from around the world, Huawei has shown tremendous amounts of innovation and creativity in their offerings. They are ahead of the game when it comes to constant upgrades of new technologies. For example, they are one of the few players in the region that supports identity defined networking. It's not something widely seen in the market just yet. In addition to their timely delivery and execution of projects, what is key is that they have a strong focus on supporting education – which is our core area of business."