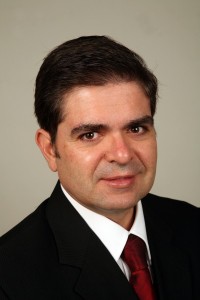 Times have never been better for security-focused channel partners. The fast changing threat landscape and the emergence of advanced threats promise to make it a watershed year for the industry.  It's time for the channel to raise its game and grab these new opportunities.
Following a spate of well-publicised breaches, security is top of mind for Middle East enterprises, regardless of the size. If the industry predictions are anything to go by, the security market is poised to touch new highs this year with many organisations budgeting for protection of their critical assets.
The emergence of new technology trends such as BYOD, virtualisation and cloud has also made it mandatory for IT decision makers to think about the security ramifications and many of them are looking towards partners to help them keep pace with the ever-evolving threat landscape.
"With the recent targeted attacks and breaches in the Middle East, IT managers/CSOs are more and more being pushed hard by their executive team to show a clear security position that will protect their business. Security and data protection are, therefore, at the top of organisations' IT expenditure, and there is a growing need for partners to make sure they are able to fulfil the demand for the right levels of security – and this good business for them," says Sushma Kajaria, Regional Channel Manager, Trend Micro.
Meera Kaul, MD of Optimus Technology & Telecommunications, agrees that governments, corporations and end users have put security as an important priority on the technology agenda for 2013. The region has, in the wake of recent technology security breaches, evolved its strategy to cover all aspects of technology security enablement.
She adds that fastest growing security segments in the region are SIEM (security information and event management, anti-virus, and network security. "The channel will also find ample opportunity in the security compliance domain. There is an apparent need of growth in the security services market like risk assessment and security architecture planning, which should be the focus of most of the channel as it augments the growth of the security software and appliances market."
Aman Manzoor, Channel Manager, Kaspersky Lab, adds a different perspective:  "Tackling security in the era of hypermobility is going to be a critical area that the partner community needs to prepare itself to exploit. As the BYOD trend is now a market reality, assisting the customers in managing the corporate data in an environment where the employees are increasingly introducing their own devices into the network is going to be the opportunity that we have to address. This area not only needs a robust technology but also a partner who is able to translate the technology into a solution that fits in the customer environment and matches the customer's business policies."
Anand Choudha, MD of Spectrami, points out some alarming statistics – last year alone, 75 million known variants of malware caused over $12 billion in reported losses and infected over one billion computers worldwide.
"Malware has become a crisis of epic proportions. I think APT protection and zero-day malware analysis are the two key trends that partners need to have their eyes on," he adds.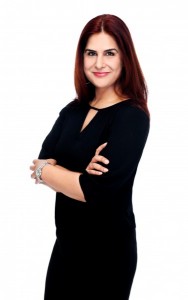 New vistas of growth
Should channel partner move to high-end security technologies from more traditional ones such as AV and UTM? The opinion is divided in the industry and what is for sure is that there exists a huge gap in the security market in the region.
"There is a huge gap in skill capabilities to consult and execute security strategy and governance infrastructures within the enterprise in the region. The channel needs to plan and invest in skills, capabilities and certifications on people, processes and technologies that may be able to address a holistic security infrastructure rather than just devices and applications," says Kaul.
Manzoor says that in the current marketplace most of the AV vendors are already striving to ensure that their products evolve into a comprehensive security solution to respond to the emerging threats. "And we are witnessing similar trends in other security technologies as well. It is a critical requirement that our partner community has to works tirelessly to remain at the bleeding edge of these technological innovations. This means investing in training for all their team members, including the sales and post sales operation. These efforts will result in a workforce that is able to spot opportunities in their customer bases and translate the customer pain into commercial advantage for both the customer and their organisations."
Kajaria advices the channel to look beyond simple AV solutions, and says there has to be a multi-layered approach to security. "The market is now driving security vendors and they have to respond to new models of computing such as BYOD, consumerisation and cloud in various guises. Channel partners have to follow the market and invest in skills to meet the ever changing needs of their customers."
A key tend in the IT security market is the transition toward more for a services-led model.  "According to Gartner, the IT management segment of security services is forecasted to grow from $9,361 billion in 2012 to $14.9 billion in 2015 which is almost double the size of the security services market for managed security using the outsourced management model. The security service market is increasing rapidly with more security technology providers offering their technologies as services," says Miguel Braojos, Vice President of Sales Southern Europe, Middle East and Africa, SafeNet.
Manzoor says this transition into a services-led marketplace has been occurring at a more rapid pace than before. The key reason for this is that in the current threat landscape, the attack vectors are many and diverse. For the customer to navigate this landscape independently is going to be difficult due to the rapid pace of changes occurring in this landscape. As such the customers need their suppliers not only be aware of these changes but have effective recommendations and solutions for securing the IT infrastructure of the customer, he adds.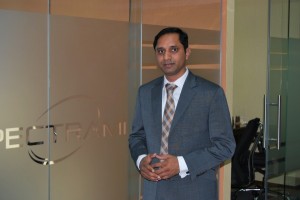 Choudha from Spectrami says that there is a concentrated push from vendors and system integrators alike to move towards more of a services approach. "With the sophistication of attacks, lack of skills, not even budgets, and the high stakes involved , we see an interesting trends where in customers are looking at SLA or service approach to security. The other aspect driving services led market it is the fact that no matter how many products a customer deploys, he still needs high end services, be it malware or breach analysis or incidence response."
In this context, it is pertinent that the channel ramps up and invests in expertise, people and processes to bring consulting and services expertise to the end customer. This expertise may be product agnostic or linked to the products being positioned by the channel, according to Kaul.
Braojos agrees: "This is a competitive and growing area, unless channel partners are up-to-date and equipped with the right skills they will not be able to compete and benefit from the opportunities in the market. Businesses rely on vendors and partners to provide consulting and services to assess their business and technology requirements, and provide them with solutions accordingly."
Alexander Zarovsky, International Business Chief, InfoWatch, says it's a good idea for the channel partners to focus on specific areas within the security domain. "Information security technologies are quite a narrow field. That's why channel should use the synergy of different companies to meet the client needs. All vendors offer different versions of security solutions  and the channel should have multi-vendor agreements."
How can channel partners create competitive differentiators to position them as viable contenders in this space? Kaul says channel partners can create differentiation through the quality of service they offer. "The channel partners need to differentiate themselves on expertise through customer consulting and services in this domain. This may be an expertise in performance management of networks and devices, incident response planning or service continuity but the market is keen to accept differentiation in expertise."
So what does it take for the channel to succeed in this challenging market? Probably, Kajaria sums it up best: The partners need to know the solutions their customers need, then have the right vendor relationships to deliver those solutions, acquire the right skills to implement and manage those solutions and support them ongoing. Know your Customer, be a 'real' trusted advisor to your vendors as well as your customer."