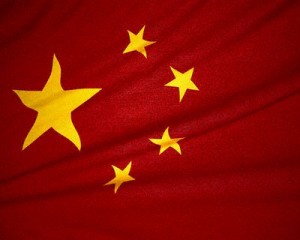 China is building a city-sized cloud computing and office complex that will include a mega data centre, one of the projects fuelling that country's double-digit growth in IT spending.
The entire complex will cover some 6.2 million square feet, with the initial data centre space accounting for approximately 646,000 square feet, according to IBM, which is collaborating with a Chinese company to build it.
This rendering shows the planned city-sized cloud computing and office complex being built in China.
In sheer scale, this project, first announced late last month, is nearly the size of the Pentagon, although in China's case it is spread over multiple buildings similar to an office park and — from the rendering — may include some residential areas. But it may be a uniquely Chinese approach that brings data centres and developers together.
These big projects, whether supercomputers or sprawling software development office parks, can garner a lot of attention . But China's overall level of IT spending, while growing rapidly, is only one-fifth that of the U.S.
According to market research firm IDC, China's IT spending, which includes hardware, packaged software and services, is forecast to total about $112 billion this year, up 15.6% from $97 billion in 2010. By comparison, U.S. IT spending is expected to reach $564 billion this year, a 5.9% increase from 2010.
China's IT industry isn't that big at this point and "there is a lot of reliance on the vendors" to design data centres, said Dale Sartor, an engineer at U.S. Department of Energy's Lawrence Berkeley National Laboratory, who visited about eight data centres in China last year.
Sartor, who leads a team of energy efficiency specialists, is on a project to "scope" out the possibility of helping the Chinese on data centre energy efficiency issues, something the Energy Department has already been doing in India for several years.
Among the things Sartor is working on, in an effort that includes the China Electronics Standardization Institute, is data centre standards development. He said there is a lot more regulation in China on data centre design, but these regulations "haven't to date paid a lot of attention to energy efficiency."
Sartor expects to see accelerating data center development in China, particularly involving very large centres delivering cloud services. Large data centers may soon be the norm.
"I got a sense that the cloud is going to be huge in China for both efficiency reasons as well as the ability to control," said Sartor. "If everything was cloud computing and the government owns it, it's much easier to keep your finger on the Internet and other issues than [by using] a very distributed model."
China will be using IBM 's data design services, among other services, in the Hebei Province complex. It is working with Range Technology Development Co. on the project.
China's rapid IT growth has been a plus for IBM, which said its growth in that country in 2010 was up 25% over the year before.
The first phase of the Hebei Province plan calls for building seven low-slung data centres. But the data centre space could easily expand to more than a million square feet. The plan calls for another six data centre buildings, three on either side of the initial seven, if they're needed. The centre is expected to be completed in 2016, IBM said.
In terms of size, the data centres will be among the world's biggest. The largest known data center complex is a 1.1-million-square-foot facility in Chicago owned by Digital Realty Trust, according to Data Center Knowledge, which has ranked the data centres by size.