Saad Toma, General Manager, IBM Middle East & Africa, believes its new IBM Impact Framework has the ability to create a more sustainable, equitable and ethical future for society.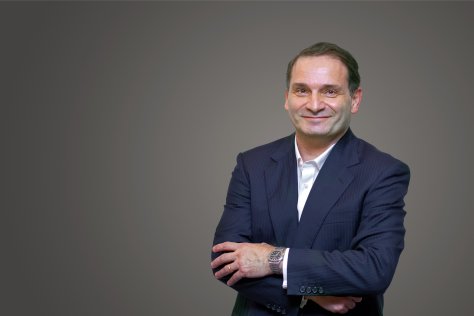 In an exclusive interview with CNME, Toma spoke about their IBM SkillsBuild program, their decision to expand their offices in the UAE, its partnership with MBZUAI – and its sustainability mission.
We know that a major challenge facing IT companies globally is a shortage in terms of talent with many businesses struggling to acquire or find the right people needed to harness the power of disruptive new technologies that are required to thrive and survive in our new 'experience economy'. However, can you tell us more about how IBM is trying to resolve this issue with their IBM SkillsBuild program – and broadly speaking what will this initiative entail?
One of IBM's priorities in the region is empowering youth with the right new skills and preparing them for the way those technologies will shape the nature of work. Organizations will have to change their culture, processes, systems and applications, design different business models, and reskill the workforce to align with developing trends and stay in the game.
We have made key investments to achieve this through our global commitment to provide 30 million people of all ages with new skills needed for the jobs of tomorrow by 2030. We have developed a clear roadmap with more than 170 new academic and industry partnerships to help us realize this mission. The commitment will also see us leverage IBM's existing programs and career-building platforms to expand access to education and in-demand technical roles.
Moreover, our IBM SkillsBuild platform is a free, digital training program aimed at students, educators, and job seekers offering access to learning courses, resources, and support focused on reskilling or upskilling learning on core technology and workplace skills needed to succeed in the jobs of tomorrow. In the MEA region, we have been collaborating with universities extensively by providing access to educational resources made available by the platform.
One of our latest efforts in this regard is the recently announced collaboration with Mohamed Bin Zayed University of Artificial Intelligence (MBZUAI) to advance AI research. We are also collaborating with Egypt's Ministry of Communications and IT to leverage SkillsBuild as part of their Digital Egypt Club Initiative to develop the skills of the Egyptian youth. Moreover, we have been focusing significant efforts on a variety of initiatives to develop the skills of Saudi youth.
IBM has enjoyed a strong fiscal performance globally over the last two quarters, and that has resulted in the company investing in talent and office space. Can you tell us more about your expansion plans? Do you believe in a bid to retain strong 'company culture' that IBM needs to have people back in the office?
At IBM, developing and maintaining a thriving company culture has always been part of our DNA. This is what primarily influenced our decision to invest and redesign our office space to provide more opportunities for cross-team collaborations, while enabling effective team and relationship-building between colleagues, partners, and clients.
Throughout its history, IBM has made significant investments in the Middle East and Africa region. IBM is seen today as a strategic partner for governments and businesses on nationwide initiatives to integrate technologies that enhance citizen and government experiences in line with national agendas and leadership visions. Our strategy is taking hold with clients and partners, and our first quarter results are a solid foundation to build on this year.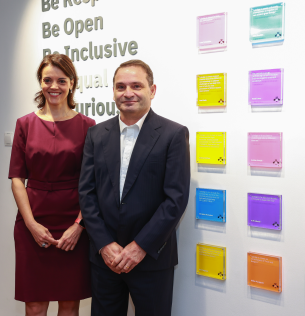 We are also investing in new working models for future talent. An example of this is our newly launched Client Engineering teams in the MEA region that empower co-creation and co-execution and work with local clients to fast-track new ideas in a matter of weeks, instead of months.
Can you tell our readers more about the significance of your recent partnership with MBZUAI – and IBM's commitment to the local talent ecosystem across the Gulf region, and how important is it that the UAE fosters a strong startup environment?
Our collaboration with MBZUAI will see us bringing together some of the best minds from industry and academia to create, validate, and incubate solutions that use AI.
Through targeted training and projects with the university, our researchers will work with MBZUAI faculty and students to develop solutions that advance AI development and accelerate the types of scientific breakthroughs that could unlock the potential of AI to help solve some of humanity's greatest challenges such as furthering the region's climate and sustainability goals, accelerating discoveries in healthcare, and much more.
Meanwhile, the UAE government is investing substantially in the start-up ecosystem in the country. This ecosystem represents significant job creation potential and is already a significant factor in reducing the country's economic dependence on oil revenues.
With the nation fully embracing the potential of digitisation, we at IBM are committed to partnerships like those with MBZUAI and new approaches like Client Engineering to support tech startups in the region.
A recent study conducted by IBM found that 52% of CEOs have placed sustainability as a top priority, which represented a 22% increase in just 12 months. However, many expressed concerns about a clear lack of return on investment. How is IBM leveraging its knowledge and expertise to help CEOs across the region in terms of solving their issues with sustainability? We also know that the IT sector is one of the most energy intensive industries in the world, so what is IBM's long-term strategy when it comes to reducing their own carbon footprint?
Sustainability is a journey, and many have already committed to change. A University of Oxford analysis released in October 2021 found that a fifth of the 2,000 largest publicly listed companies in the world have committed to a net-zero strategy.
Despite the many challenges in the world today, CEOs aren't taking their foot off the gas when it comes to sustainability, and more now rank it among their top priorities. According to a recent IBV study, more than half (52%) of CEOs in MEA regard increasing sustainability as one of the highest priorities for their organisation in the next two to three years.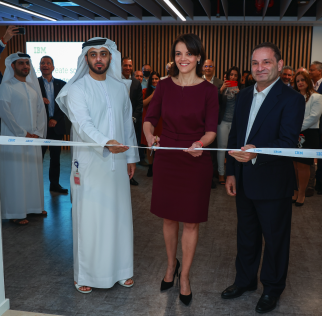 In 2021, we at IBM announced a goal of net-zero greenhouse gas emissions by 2030 across all the countries in which we operate. Our commitment to the environment is evident in our products, including the new IBM Environmental Intelligence Suite, which combines weather, climate, and operational data to measure and manage environmental performance. Last year we also partnered up with Amazon Web Services to help the oil & gas industry accelerate their energy transition.
Can you provide us with a broader understanding of the new IBM Impact framework, and what are the key goals and objectives of this new initiative?
Absolutely. IBM Impact is essentially a new framework we developed for our environmental, social, and governance (ESG) work. It reflects how we aspire to create a more sustainable, equitable, and ethical future. The framework comprises three pillars: Environmental Impact, Equitable Impact, and Ethical Impact.
Behind these pillars, trust, transparency, and ethical leadership underpin our commitment to making a positive impact through our operations.
Let's look at Environmental Impact as just one example. This single concept encompasses conserving natural resources, reducing pollution, and minimising climate-related risks.
It revolves around a goal to achieve net-zero greenhouse gas emissions by 2030. But we know we can't do all of this alone, which is why we are inviting our partners and customers in the MEA region and globally to join us in this journey. Especially as the Middle East plays host to COP 27 and COP 28, we feel frameworks like IBM Impact can serve as a north star for how organisations can make a lasting, positive impact.