Veritas Regional Vice President Emerging Region, Johnny Karam unveils the findings of their latest study about the opportunities and challenges of modern data management.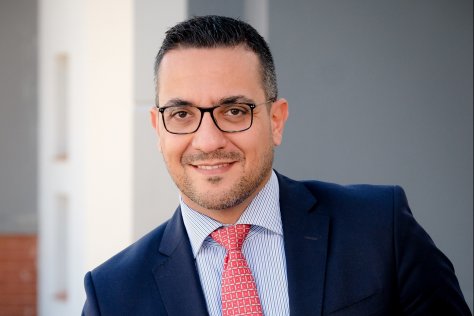 WHY DO YOU THINK UAE ORGANISATIONS EXPECT SO MUCH FROM THEIR DATA?
Data is growing faster than anybody had expected. This growth has created both risks and opportunities for businesses. The first thing customers started realising is that they couldn't think of data management like they used to. Organisations can't just buy more storage. It's not the right answer: it means higher costs, not enough space in the data centres, and needing more people to manage it. This growth created a major problem for organisations to rethink about how to approach data. However, data growth also created a lot of opportunities. Businesses have tons of data, and with the right visibility and the ability to properly tap into it, they can become really make a difference in such a competitive market. Just think of riding services like Uber or Careem: they use the same cars and drivers traditional services use, but their real advantage over them is the data they gather about their customers. Tapping into that data gave them a competitive edge. Organisations that can't do that are losing opportunities from that perspective. Businesses expect so much from their data because mismanaging it costs them a lot of money and the inability to tap into it makes them uncompetitive. Data is the new currency for organisations, therefore making the right investment in order to get the highest possible return is crucial to any board. We're seeing more and more customers really understanding this. In today's economy, if you don't manage your data growth and don't properly tap into it, you're not in business.
WHAT ARE THE CHALLENGES OF MODERN DATA MANAGEMENT AND HOW CAN ORGANISATIONS OVERCOME THEM?
The first challenge is cost – If you don't manage your data the cost will go through the roof. A study we did a few months ago showed that only 19% of data stored by UAE organisations is actually critical to their business. 33% of the other 81% is redundant or obsolete, while approximately half (48%) is completely dark. Most organisations don't even know their data. As an example, imagine you go to your CFO or CEO and explain to them that out of the four stories in the building you have, only one is useful, two of them are just full of boxes you don't need, and you don't even know what's in the fourth, but at the same time you need more money to get more space. That sums up the main challenge many organisations face. The second challenge would be securing their data. All organisations have security firewalls, but sometimes malware get past it anyway. So how do you protect the data if something goes wrong and how will you be able to recover it if that happens? With the growth of Ransomware, organisations are realising they need to know how to recover if security is breached. The third issue is productivity. Organisations understand that without the right systems and tools to tap into their data, they lose productivity. Our report shows UAE organisations estimate that they lose over $2 million per year as they struggle with data management challenges, and this is mostly because of people losing time finding what they need.
Lately one of the things we talk to most customers about is cloud – everyone is considering it. Their biggest concern is where to start, what data should they put into cloud, what data do regulations allow them to put there. In reality, the truth is somewhere in the middle. Take a bank for example, while they are not allowed to put end users data in the public cloud, they could use it to store marketing videos that are consuming their disk. This is only possible with right visibility into their data, which allows them to put the right policies in place. Visibility becomes a crucial part to do this based on whatever business classification an organisation may need. You can't fly a plane without radars, so why do you think you can manage your ever so fast-growing data without proper visibility?
WHAT IS VERITAS APPROACH TO THEIR CUSTOMERS' DATA MANAGEMENT NEEDS?
Our first step is to get customers data visibility across all platforms. Nowadays data doesn't sit in one place, it's on physical and virtual servers, on cloud, it's spread across a variety of different places. Then from a business perspective we sit down and agree on the classification of the data, what's critical to them – the crown jewels so to speak. Afterwards we can discuss the policy based on that data classification. Critical data may be stored on an hourly basis, whilst non-critical once a month on the least expensive storage. After that, we start putting the policy and automation in place.
At that point there's no human interaction anymore, the policy is automatically applied by the system based on the customer's needs. Then we provide the simplest way possible to find what they need. 68% of organisations in the UAE estimate they lose over an hour a day looking for data. We make it simple for them to avoid this. With just one click the system can find the data and retrieve it in a matter of seconds. We try to abstract the complexity of data management by automating and putting the right policies in place.
At the end of the day what our customers really want is to manage cost, to protect their data, and to have visibility of it. Through visibility they can find and use whatever data is critical to them to build a competitive advantage.
WHAT CAN SENIOR MANAGERS DO TO IMPROVE THEIR ORGANISATION'S DATA MANAGEMENT STRATEGY?
Sometimes we sit down with IT teams and they tell us they have data they can archive, but the company doesn't have a process in place for senior managers to approve this. This is why senior managers need to interact more with the IT team, and on the other hand, the IT team needs to elevate the conversation. If they are to manage their data properly and achieve availability, protection, and insight, they need to understand their business and IT priorities. This interaction between senior managers and IT needs to happen so they can tap more and more into their data.
UAE organisations that are investing in data clearly achieve major cost savings and better productivity. On average, 70% of those that have invested in data have reduced cost and over 69% said their employees are now empowered to be more productive. I think those stats are a clear reflection on the importance of good data management.