With e-commerce sales across GCC countries expected to reach $41.5 billion by 2020 according to reports, Reseller ME examines the factors for the sector's growth.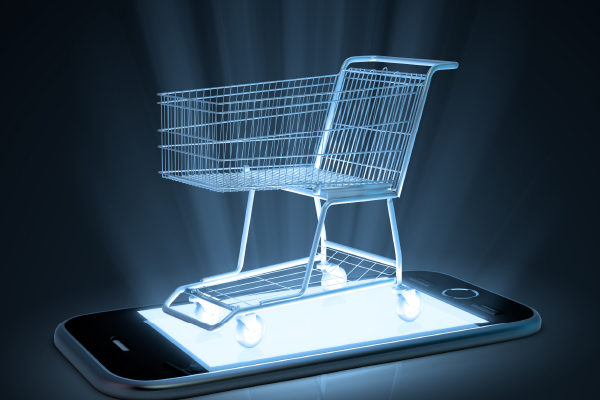 Globally, e-commerce platforms have revolutionised the way we think of shopping and transacting in general. Today it is not possible to fathom a world where you are unable to buy flight tickets or pay your utility bills online.
E-commerce industry in the Middle East has had a notable growth over the years and according to a Frost and Sullivan report, the sector is expected to grow by 40 percent across the GCC by 2020, with sales estimated to reach $41.5 billion.
"This would mark the highest revenue in the industry worldwide, led by the UAE with 53 percent market share," says Marwan Elnakat, digital banking solutions manager, CISMEA, Gemalto.
Within the region, increasing number of customers is opting for transacting online, as inhibitions surrounding it have drastically reduced. The primary reason for customers to back out from buying online is the security concerns. However, this is fast changing as customers have had smooth and successful experiences on their first try with regional online retailers.
Tony N. Al Saiegh, executive director, Virtual Dusk, holding company of Souqplace.com, says, "The mentality of regional customers is changing. People trust the business model more and know that shopping online can be easier and at times help them purchase items at a discounted rate."
While cash-on-delivery continues to be popular with regional customers, an increasing number is also opting for credit card payments.
Nadeem Khanzadah, head, omnichannel retail, Jumbo Group, says, "Shoppers are comfortable using their credit cards online with brands they trust."
"Growth in e-commerce in the Middle East region is encouraging the deployment and adoption of new online payment security solutions, while demand for an optimised payments experience – in terms of speed, convenience and multi-channel accessibility – is diffusing into the corporate and retail payment arenas," Elnakat adds.
What customers like to buy online have changed drastically over the years. From apparel to electronics, today customers even buy groceries online.
Khanzadah says given the evolving nature of the products, consumer electronics are a popular choice in the online retail space and one of the biggest categories in e-commerce.
"From our own experience, Jumbo has seen a wave of new customers join the fold, thanks to the online shopping interface we have on offer. In the coming years, we believe that online consumer electronics sales will complement the brick and mortar sales thereby adding value and convenience to the customer."
Jaouad Dakir, CEO, E-City, reveals that the company has plans to commence its online business over the next few months.
"Online business will never be competition to brick and mortar stores, it will always be complementary. Retailers should understand that they can only have a successful business through a multi-channel approach."
Although the sector is growing at a rapid rate, Dakir believes the company is not too late to venture into this area.
"Regional online business is still in its nascent stages and the demand is increasing by the day. This is the best time to begin our online business."
The key driver to today's purchase decision-making is instant gratification to customers, says Khanzadah. The concept of webrooming and showrooming, enabling both online as well as store sales, is also influencing customer's purchase decisions.
He says, "There is also a rise in demand for customers buying goods online from reputed companies to ensure original products and warranty along with high expectation of great deals and offers. We find that customers are willing to make online purchases from trusted brands resulting in lower returns – hence saving on costs and effort."
Few challenges e-tailers face today include how to retain loyal customers and offer seamless secure shopping experiences. Product returns are also another challenge.
Khanzadah says, "We have to keep such scenario to bare minimum to minimise customer dissatisfaction. That means we must get everything right the first time. From the order process to the packing and the delivery, we ensure that the selected products are correct, and sent to the right address within the promised time frame."
One of the biggest factors for the growth of e-commerce is ensuring a secure and seamless process.
Elnakat says, "Biometric authentication is quickly establishing itself as the most convenient way of identifying and authenticating individuals in a reliable and fast manner."
Till date, we have seen businesses adopt a single authentication method to secure online payment. E-tailers must adapt to every individual's unique set of needs in order to maintain a positive customer experience and keep up with the evolving times.
He adds that maintaining a seamless experience within the mobile ecosystem must be a priority for e-tailers to diminish fraud while preserving the consumer's online shopping experience.
According to industry reports, today we are right in the middle of the e-commerce boom that the region is experiencing. Last month, Amazon announced that it is foraying into the region with its acquisition of the local e-tailer, Souq.com.
"We are guided by many of the same principles as Amazon, and this acquisition is a critical next step in growing our e-commerce presence on behalf of customers across the region," said Souq.com CEO and co-founder, Ronaldo Mouchawar. "By becoming part of the Amazon family, we'll be able to vastly expand our delivery capabilities and customer selection much faster, as well as continue Amazon's great track record of empowering sellers."
End of last year also saw Dubai businessman Mohamed Alabbar teaming up with Saudi sovereign wealth fund to launch a $1 billion e-commerce platform, called Noon.com.
These developments are certainly going to pose as fierce competition to other regional e-tailers, resulting in solid growth for the sector. Another Frost & Sullivan report also valued the e-commerce sector at $10 billion by 2018.
"With these projections, we can maintain a positive outlook as they indicate that consumer confidence in e-commerce is growing. This can be attributed to various factors, including the increased adoption of smart technology and acceptance of cashless transactions. Customers are also becoming more intelligent and are using multiple channels to make a purchase decision," adds Khanzadah.
"E-commerce is definitely on the rise. And online retailers need to keep up with the market demand and offer differentiated experiences for customers," says Al Saiegh.
At the end of the day, as is the case with any competitive market, only those who think out of the box to meet customer needs seamlessly and innovatively will emerge as successful players.