CNME Editor Mark Forker secured an exclusive interview with Kamel Al-Tawil, Managing Director – MENA, Equinix, to find out how the global digital infrastructure leader is empowering their customers and partners to have the security, scalability and 'digital core' they need to succeed in the new digital economy.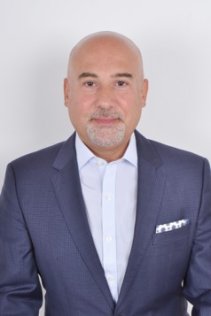 There are many examples that we can use to illustrate how the COVID-19 pandemic has changed our lives. The requirement for us to wear masks when we enter public places and the need for us to have a negative PCR test before we travel are just two 'new norms' that we have become accustomed to.
However, it's fair to say that the most tangible change to our lives has been the change in terms of the way we work.
Enterprises on a global scale were forced to embrace working remotely as part of an effort to maintain business continuity in the early weeks and months of the pandemic, but an increase in productivity and efficiency coupled with the fact that employees wanted a more flexible approach to their work-life balance means that working remotely is here to stay.
However, as Al-Tawil points out many corporate IT networks were simply unable to cope with the exponential increase in data that was being generated due to the seismic shift in the way we conducted our business.
"As we all know the pandemic has set a new norm in terms of how people work, collaborate and engage. However, as a direct result of this new normal environment, many employees now work remotely and the traditional way in which they collaborate is now done virtually. This has placed a great stress on corporate IT networks to handle the exponential surge in data. Digital consumption has increased ten-fold, but what quickly became evident was many corporate IT networks were simply not ready or equipped to cope with that rapid change in digital consumption", said Al-Tawil.
Equinix is a global leader when it comes to digital infrastructure and Al-Tawil declared that their mission is to really help and empower digital leaders to enable their digital infrastructure.
"We strive to provide our customers and partners with a global, scalable, and secure digital infrastructure that allows them to effectively consume digital services in a much faster, secure, and scalable way. We have seen many deployments from our global customers, and we have witnessed that most of the content and cloud providers are residing within our ecosystem, or what we call the Equinix platform. This enables our users in the enterprise and public sector space to be closer to the content and cloud providers which also helps them to build fast and resilient digital infrastructures", said Al-Tawil.
Al-Tawil also cautioned against enterprises looking for a one size fits all approach to the cloud, saying no such model exists, whilst highlighting the benefits of its Equinix platform.
"We have seen a seismic shift towards the cloud because of the optimisation, efficiency, and scalability of cloud. However, at the same time we have seen that there is no one cloud fits all model, so the new normal entails of a new age of multi-cloud and hybrid cloud strategies. This is where we believe the Equinix platform with our global footprint across 250+ data centers and 26 countries, makes us very well-positioned to support our partners and customers into extending their digital platform to meet the demands and challenges of the new digital economy", said Al-Tawil.
Al-Tawil is one of the most revered and respected technology evangelists in the Middle East IT ecosystem, but he outlined the importance of having a watertight strategy when embarking upon cloud and digital transformation journeys.
"People believe that cloud adoption is the end, but at Equinix our belief is that cloud adoption is part of a journey towards global digital transformation. For that adoption to be successful then you need to have a robust digital transformation strategy. There are some key components required in a comprehensive digital transformation strategy and they include a secure, scalable digital infrastructure that will allow users to consume digital services in a much easier and simpler way", said Al-Tawil.
He added that it was also critical that enterprises have an adequate change management strategy because there is no point implementing digital for the sake of digital.
"Digital transformation needs to be implemented to improve your efficiency, cost optimisation and growth. You must be able to extend your services to the edge to allow proximity to digital ecosystems, whether that is your partners, customers, cloud providers, or suppliers. We believe these are the foundational components of a proper digital transformation strategy", said Al-Tawil.
Equinix is the global leader in digital infrastructure and has been operating in this space for many years, a key factor in its success according to Al-Tawil has been their digital platform.
"The Equinix platform extends across multiple countries and ecosystems. We believe that we connect all these components into our Equinix digital platform that allows us to help our customers to achieve their digital transformation objectives. On top of this, it is very important that we enable digital services to our customers through our fabric platform entitled the 'Equinix Fabric' – and we provide an enterprise cloud connectivity solution that allows our customers to build scalable, secure multi-cloud and hybrid cloud platforms, which is the real enabler for an adequate digital transformation strategy", said Al-Tawil.
Digital transformation has become a key priority for any business that wants to thrive and survive in the new digital economy. It is on top of the agenda for decision-makers across multiple industries globally.
Al-Tawil believes that this demand for digital transformation has been inevitably fueled by the changes that have occurred as a direct result of the pandemic, and the different ways users are consuming digital infrastructure.
"We live in a virtual world now and most of our meetings are conducted virtually. Equinix has sponsored the Global Exchange Survey (GXI) and for us some of the key takeaways from the report is the fact that people need to deploy a digital core, and this really is fundamental for any digital transformation. You need to have a strong digital platform that will allow you to integrate all your digital services and digital consumption, whether that be cloud, on-prem, multi-cloud, or hybrid, so a strong digital core is a key component for effective digital transformation", said Al-Tawil
He concluded a superb interview by adding that two other key components of digital transformation is bringing your digital services to the edge and becoming part of a digital ecosystem.
"You need to extend your digital core to the edge, and by extending to the edge you need to have a proximity to rich cloud ecosystems like your partners and suppliers. You also need to deploy what we call secure edge services. Finally, you need to be part of what we call a digital exchange, or a digital ecosystem. We believe that these three components are the ultimate key to ensuring successful digital transformation", said Al-Tawil.