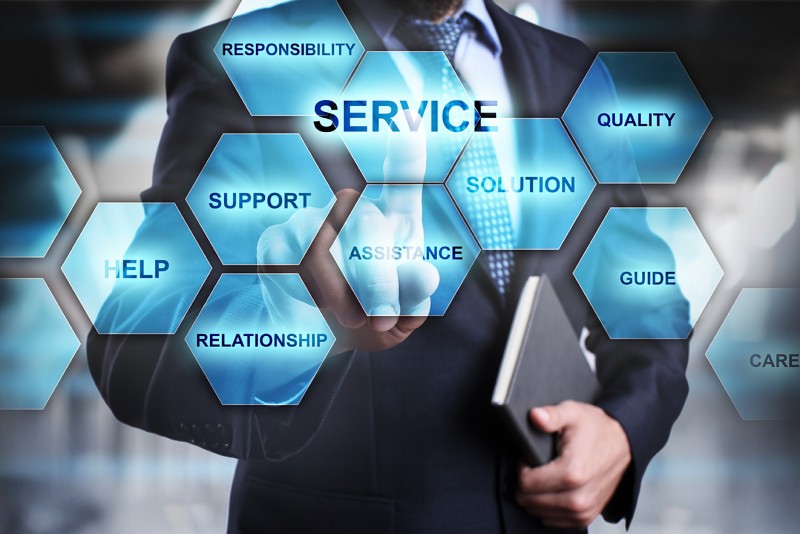 As regional customers demand increased levels of efficiency, transparency and flexibility, service providers have their work cut out for them. Reseller ME speaks to industry players to understand how they can address these evolving demands and have a successful business.
Transformation is synonym with business growth and development today. Organisations are seeking high-tech solutions which can aid its advancement into the digital era. In such an environment, service providers need to carve a niche for themselves and create continued prospects to remain relevant for customers.
"Significant new business opportunities exist for those services providers who have begun their transformation journey. This includes Internet of Things, video on demand, mobile-based video consumption, virtual and augmented reality, among others," says Ali Amer, managing director, Global Service Provider Sales, Cisco Middle East and Africa.
Organisations are gradually adopting services such as Software-as-Service (SaaS), Infrastructure-as-a-Service (IaaS) and Platform-as-a-Service (PaaS).
"However, this rapidly shifting paradigm brings many critical challenges, including integrating, monitoring and managing all these different services," says Sunil Paul, co-founder and COO, Finesse.
Saeed Khan, regional sales manager, Managed and Cloud Services, Emitac Enterprise Solutions, believes the other challenges faced by service providers include security issues, implementing mission-critical applications, the need for 24x7x365 support and workforce mobility.
Agreeing, Amer says, "The key challenge for service providers is to make sure they are protected against the ever-increasing range of threats, without letting it all spiral out of control. A rigorous and holistic approach to cybersecurity is critical for service providers, because trust is at the heart of their business."
He further explains that the challenges, which service providers are facing at present are beyond the likes of what they have faced before.
"Service providers by default leverage the latest communication and networking technologies to generate growing services for their consumption target markets. However, the challenges of today require large scale business and organisational changes in addition to adopting the latest digital technologies."
Khan says the most apt ways to meet the existing challenges is to ensure innovative and customised technologies. He adds, "Players must maintain the quality of services and have in place service-driven SLAs. They must be able to offer support around the clock and help customers to reduce TCO and simplify IT infrastructure complexity."
Amer adds that with around 11.6 billion mobile-ready devices and connections expected by 2020, service providers need to focus on improving speed and efficiency, defining a growth strategy based on new services, and ensuring security.
"Customers today expect more than just basic connectivity from service providers. They want to choose from an array of services such as WAN, VPN, security, mobile, and IoT and want them managed, in the cloud, and customisable on demand," he adds. "Customers expect a top-of-the-line experience from streaming video to seamless interaction, and anytime, anywhere access on multiple devices that fit their always-connected lifestyles with plug-and-play ease."
While there is a massive opportunity to assist customers go digital, it also requires an equally disruptive transformation of their infrastructures, technologies, and business strategies.
"To transform their business into a fast, nimble organisation to be able to address digital businesses, service providers need to embrace virtualisation, choose automation, simplify their networks and employ programmability to address the most pressing priorities, which is speed, efficiency, growth, and security that will help them thrive in a fast-changing environment," explains Amer.
According to Paul, one of the biggest challenges for a service provider is also around the insecurities about data confidentiality and not owning an application.
"They have to correctly assess which services should be outsourced to them and together with the customers define clearly the scope of the contract and how it is expected to evolve over time. Managed services and outsourcing are not one-size-fits-all solutions. How a customer transfers control to a third-party provider demands that both parties plan carefully for the future evolution of the requirements or relationship," he says.
He believes service providers must understand why customers prefer manageable operational expenses through them over high CAPEX and OPEX costs generally required for retaining IT infrastructure management in-house.
"Increased flexibility, access to knowledge, co-innovation are added advantages to allowing a greater focus on core activities."
The lack of adequate IT skills is another reason why regional customers prefer to outsource certain functions to service providers.
"Competition for skilled staff is intense. Deploying solutions on-premise requires not only a substantial upfront expense but also additional expenditure in terms of maintenance and upgrade costs for solution upgrades and refresh cycles," adds Paul.
Amer adds that in order to drive automation, service providers need to increasingly embrace orchestration and relook at their distribution of computing resources.
"With the exponential growth of end points from Internet of Things and rapid growth of broadband enabled connected mobile users, many of the future compute requirements will need to be managed at the edge of the network. This implies an immediate and overdue overhaul of how service providers will need to deploy their compute resources to manage these user requirements."
To thrive in the digital era, service providers must evaluate how to optimise and balance mobile-edge resources with deep-edge computing resources in order to meet future requirements, drive down costs and increase productivity, he adds.
While most players are aware of the requirement for network function virtualisation, many service providers themselves are only at the early stages of its adoption.
"Service providers expect network function virtualisation to deliver cost savings and bring agility into their business. Among the early inhibitors are the inability to build an internal business case for adoption of virtualisation, lack of ownership on who will drive the project, lack of software skills to provide sustainability, inability to build an agile organisational structure to justify the migration to an SDN, NFV, DevOps environment, among others."
By focusing on rolling out orchestration across their networks, service providers are taking early steps towards building automation, says Amer.
Over the coming years, we will see the increased dependence on service providers as customers look to prioritise their core offerings. Service providers must therefore understand customer business well and create long-term strategies to continue the association. They must be invested in their customers' business to ensure agile and automated services are provided.
Paul says, "The market understands the value of the services business and believe that technology is not the only key element to robust protocols but the processes, best practices and policies implemented. The MENA market has a significant importance on the trust factor, it is important for a client to trust the solution provider to give them this huge responsibility of managed services."