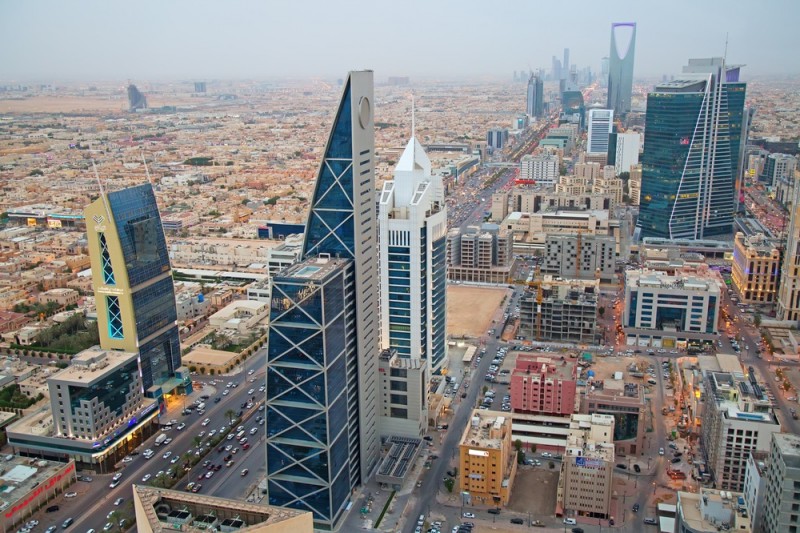 Saudi Arabia has been developing at a rapid pace with many new infrastructure and city projects being announced over the last year as the country accelerates towards its 2030 vision. With the objective of moving away from being an oil-dependent economy, the country is increasingly embracing innovations in technology. Reseller ME examines the market prospects for partners and vendors.
Saudi Arabia has had a slew of announcements over the course of the last two years. From its Vision 2030 to granting citizenship to a robot, the country has been surging forward to a new future under the leadership of Crown Prince Mohammed bin Salman.
"The Saudi market represents significant opportunities for ICT investments driven by Saudi Vision 2030 that supports the digital transformation efforts in order to drive down CAPEX and engage latest technologies," says Graham Porter, Head of Channels, Middle East, Veeam.
Last year, Prince Mohammed also unveiled plans to create a specialised investment zone in the north-western region of the country called Neom. This will be backed by over $500 billion in capital as the Kingdom continues to diversify its economy away from depending primarily on oil.
Chris Wiese, regional channel manager, Credence Security, says, "With the announcement of Neom, Saudi Arabia is moving forward in diversifying its business and cultural approaches from legacy stances, to a much more modern free zone approach."
He believes that the country needs to consider advanced platforms such as Artificial Intelligence (AI) and cybersecurity to support businesses so that it builds investor confidence in new projects.
Besides public sector investments, verticals such as retail, hospitality, and transportation are driving IT investments for UC and collaboration solutions, security, and networking.
Monzer Tohme, regional vice president, Sales, MEA, Epicor, says, the new regulations that were recently introduced have made doing business in Saudi much easier for all newcomers to the Kingdom.
"We are seeing businesses in Saudi keen to adopt cutting-edge technologies that are new in the market and be among the leaders to utilise and extend the benefit of these new technologies to their market, customers and business partners."
Osama AlHaj-Issa, regional channel director, Middle East and Turkey, Aruba, a Hewlett Packard Enterprise company, says although investment conditions have improved in the country, there are some challenges to be addressed.
He says, "The laws that govern the investment protection need to be reassessed. An investor with capital must have assurance that his investment will be protected and that he can move the capital with as much freedom as possible."
AlHaj-Issa believes certain technological changes are also required to enable the country's Vision 2030.
"To be attractive to new investors, appropriate infrastructure must be available and built. Saudi Arabia has always been at the forefront of investing in the latest technologies. However, the huge size of the country demands improved coverage and connectivity."
Other challenges exist around logistics and shipping processes to and from Saudi Arabi.
"Although it is similar to many other countries, there is a requirement to apply for Saudi Arabian Standards Organization (SASO) certificate and then to apply from for a Certificate of Origin (COO) if the item is being shipped from the UAE," Wiese adds.
Chanel partners have huge prospects as the country develops its economy and works towards Vision 2030.
Sanjay Ahuja, CEO, FVC, says, "Saudi Arabia holds immense opportunities for the channel. With AI and IoT implementations comes the need for effective security solutions and complementing data management and networking."
He adds that by adopting the role of trusted advisors, partners need to work together with vendors and distributors to select the right solution for customers.
"It is important for partners to develop capabilities in technologies that correspond to the latest market trends including digital transformation, cloud computing, virtualisation, mobility and Big Data. They also need to invest in developing their professional services capabilities since this will be a major source of revenues for the channel over the years to come," adds Porter.
According to Ahuja, partners can prepare for the country's 2030 vision by learning to deal with next-gen technology implementations that will primarily rely on AI, machine learning and IoT.
He says, "Having these skills in place will greatly help create advantage for partners. Understanding the customers' requirements, and putting forward an efficient implementation plan is just the start. Partners need focus on services and managing the customer's expectations post implementation."
He adds that aligning with vendor strategies and objectives will help pave the way to unlocking new opportunities.
"With Vision 2030 as its goal, the country will continue its technological evolution to help support new business investment and infrastructure. The big five sectors which are oil and gas, industrial and manufacturing, utilities, hospitality and healthcare, and infrastructure will lead this growth," he says.