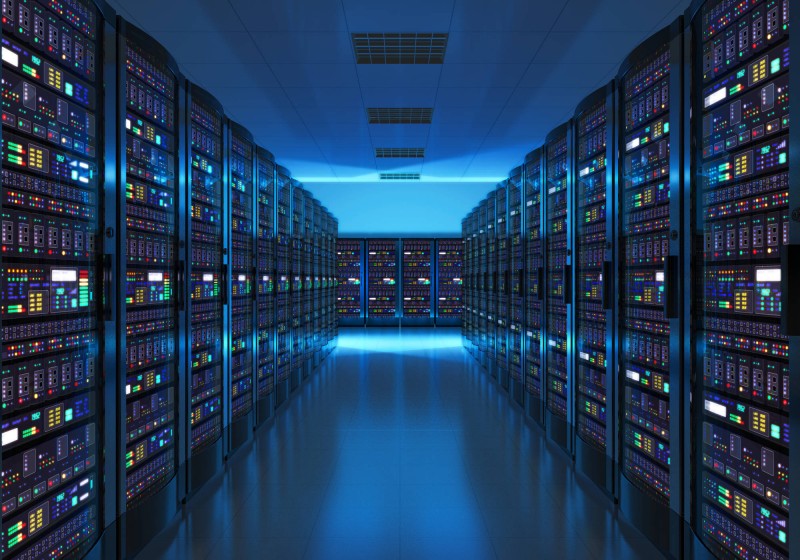 The race to build Middle East data centres is swiftly gathering pace. As public and private sector organisations across the region develop an increasing appetite to run their business on cloud-based platforms, the world's blue-chip technology firms are laying their bets across GCC cities for where they should house valuable customer data.
In the last 15 months, a selection of technology titans have lined up to announce when and where they will build data centres to serve the Middle East public cloud market. What is perhaps most noteworthy is the breadth of location choice among the global tech elite.
Microsoft is the latest to have announced regional data centres, with two sites – one each in Dubai and Abu Dhabi – due to arrive in early 2019. Arch-rivals SAP and Oracle announced plans in the first half of last year, with the latter initially naming Abu Dhabi as the location for its site – and announcing in February that it would build a site in Riyadh – while SAP opted for Riyadh, as well announcing a $200 million investment into the UAE which would include a data centre site. Global cloud leader Amazon Web Services perhaps deviated most from the well-trodden path of the GCC tech industry, choosing Bahrain as the location for its new Infrastructure Region and three Availability Zones, expected to be complete next year. There are global players who have already set up shop in the region. Alibaba Cloud already has a data centre in Dubai, which opened in December 2016 as a joint venture with Meraas Holding.
Oracle's senior vice president of technology for the Middle East and Africa, Abdul Rahman Al Thehaiban, believes that developments around building data centres are ultimately a sideshow to the bigger picture, and that suggestions of intense competition between cloud providers are blown out of proportion. "The frequency of this type of conversation is interesting – but it ends up being more of a playground squabble over whether mine is bigger than yours," he says. "It isn't a straightforward equation, and it distracts attention from what is really more important – what businesses are actually doing and to what affect. For the most progressive organisations, other than for data that by law has to reside in a particular location, those CIOs who are actively embracing cloud don't actually care where it is housed."
With a range of high-stakes industries including banking and government legally obliged to keep sensitive data on GCC soil, it was only a matter of time before the world's leading cloud companies responded to market demand and laid plans to build their own facilities in what represents a fast-growing digital economy. According to ReportLinker, the MENA cloud infrastructure services market is expected to grow from $2.66 billion in 2017 to $8.79 billion by 2022, at a CAGR of 27%, while cloud traffic in the Middle East and Africa region is expected to quadruple by the end of 2019.
Sam Blatteis, co-founder and CEO of UAE-based policy consulting firm The MENA Catalysts, believes the region is now witnessing a major shift in its technological development. "The Middle East has historically been a bit of a dead zone on cloud computing centres, but the ground is shifting," he says. "There is, however, an emerging trend of tech titans waking up to the booming Middle Eastern digital economy. They are voting with their feet and establishing physical data centres in the Gulf, which makes sense: there is a lot to play for in the region. The lack of local cloud data centres has been one of the major factors inhibiting the large-scale use of public cloud platforms in the region. But I don't see evidence of "a race" to build data centres per se."
Blatteis says that individual attributes of GCC countries provide unique draws for companies looking to open regional data centres, and that these factors would have played a part in the thinking of firm's who have recently announced data centre plans. "Each Gulf country has different features," he says. "Bahrain has made a big bet on becoming the region's big data capital. The UAE is heading for the digital pantheon, and is 20-30 years into the future ahead of its neighbours. It is transforming the Internet of Things into a reality, is at the vanguard of AI development in the region, and aims to become its AI capital. Saudi Arabia has the largest Arab economy, and the highest average revenue spend per user. It is where a lot of the future of demand will come from for cloud services."
However, Gartner's principal research analyst, Santhosh Rao, does not believe there is a strategic reason as to why the world's biggest cloud providers have opted for separate GCC cities. "There is no specific reason why these cloud service providers will have their data centres in completely different cities, it is just a coincidence," he says. However, Rao does believe that the region's two biggest markets will be the obvious choice for international tech firms looking to gain a local foothold. "In the long term, we can expect both Saudi Arabia and the UAE to host multiple cloud providers, who will aggressively compete against each other to gain market share."
Marita Mitschein, SAP's SVP and managing director of the firm's MENA Training and Development Institute, and the figure heading up SAP's Middle East data centre strategy, says that other factors dictated the location of the firm's impending Riyadh and UAE sites. "Because of nationwide and regional connectivity in the Middle East, the location of a data centre is not necessarily directly related to that city's technology industry," she says.
Irrespective of the motivations behind selecting a country in which to build a data centre, the interesting development in recent months has been the shift in choices that tech companies have made. Since its launch in 1999, Dubai Internet City has reigned supreme as the Middle East and North Africa region's hub for technology companies to base their head offices. While preferences for data centre location have been split, it must be asked whether the GCC's other leading cities have the potential to catch up with Dubai as its technological hub, and whether moves by the likes of Amazon Web Services, Oracle and SAP could set a trend for transformation across the GCC.
Data centre colocation provider Equinix, who has a centre in Dubai, sees "a clear strengthening" of Dubai as a hub, according to the firm's managing director for the Middle East and Africa Jeroen Schlosser.
Blatteis laughs off the possibility, meanwhile. "No, that won't be the case," he says. "It's the emerging rise of the rest. Dubai is moving light-years ahead. When I think about the public policy challenges here compared to other parts of the Middle East, I'd rather have Dubai's."