CNME takes a closer look at Winnow Vision, the AI and computer-vision technology helping the UAE hospitality industry reduce food waste and its costs.
The food industry is victim to a dire paradox. Global hunger is on the rise, and yet we currently produce enough food to nourish every single person on the planet. According to the Food and Agriculture Organization of the United Nations (FAO), about one-third of global food production is lost or wasted annually. To add to the problem, food waste is also one of the much-overlooked causes of global warming. If food wastage were a country, it would be the third largest GHGs emitting country in the world, behind China and the USA.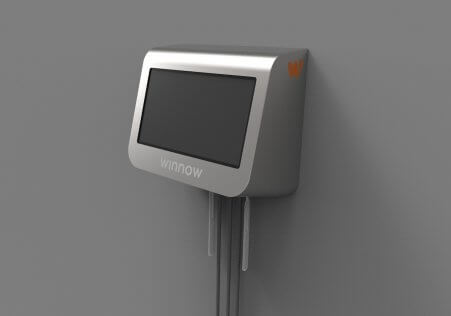 While Europe and North America struggle to educate their consumers, with 95-115 kg a year per capita waste, a study by YouGov showed that the top sources of food wastage across UAE, KSA and Egypt are left-over or discarded food in restaurants (32%) or extra food cooked for celebrations which gets thrown away (30%).
This doesn't come as a surprise – while Ramadan is known as a time of moderation and giving, a shocking amount of food goes to waste during the holy month, as buffet iftars and suhoors become the norm in all restaurants and hotels. EcoMENA estimates that one-fifth of the food purchased or prepared during Ramadan ends up in garbage bins or landfills.
While the statistics are clearly staggering, reducing food waste also presents itself as a big money saving and profitable opportunity, and even a bigger opportunity than electrified cars in terms of resource saving. In the UAE, food waste costs the local economy 13 billion Dirhams annually, a number that hasn't gone unnoticed to the hundreds of hotel and restaurants spread across the country.
Marc Zornes, CEO and Co-Founder of London-based start-up Winnow Solutions, saw in the hospitality industry the chance to create the perfect business model, saving organisations money while also reducing food waste, all through the use of technology.
"Fundamentally one of the biggest problems based around food waste is the lack of knowledge. We don't have a good understanding globally of where the real opportunities are and what can be done about it. That's the area where we realised technology could help." Zornes says.
And indeed, technology can open up some big doors in the food industry. According to a recent study by the Ellen MacArthur Foundation and Google, AI can be used to successfully design out avoidable food waste, as Winnow aims to do, as well as sourcing food grown regeneratively and locally, and designing and marketing healthier food products. On the base of these applications, the McKinsey Global Institute found that AI can generate an estimated opportunity of up to $127 billion a year in 2030, calculated as growth in top-line revenue.
"We understood that if we could shine a light on the problem, if we could use data to enable better decision-making and better investments on how to actually reduce that waste, there could be tremendous value to actually solving the problem," says Zornes, also a former McKinsey consultant.
With that in mind, in 2013 Winnow set itself the goal to build an Artificial Intelligence system that would use cameras to identify wasted food. While computer vision didn't pose an issue for the London-based start-up, the AI technology proved to be more difficult than imagined. Zornes and his colleagues' original idea could only come to life earlier this year with the creation of Winnow Vision.
The computer vision-based product uses a camera that sits over the kitchen's bin to take two pictures, before and after the food is thrown away, identifies what's new in the bin, and then based on that it runs a classification algorithm, a deep learning model, to identify the product, as well as its weight and cost. Zornes also stresses the importance of using embedded chips for Winnow Vision.
"This is not a cloud-based product, it's a product that works fully in the kitchen." He says.  "The main reason behind this decision is that embedded technology reduces latency. Kitchens are really busy places, so to be able to minimise in a repeatable way the time that it takes from when food is thrown away to when the system identifies it, you can't send the data to the cloud. Using embedded chips we can do this in about two seconds. When you turn to the cloud you depend on internet connection, on latency to the servers, and that's a hard thing to control, especially in kitchens."
To make technology a fundamental game changer in the hotels and restaurants' kitchen, Zornes says AI was the natural and most logical choice. "We proved that there's tremendous value in gathering data on food waste, but to effectively gather that data we had to classify and categorise everything that was being thrown away. AI and computer vision made that possible," he says.
"We've engineered the technology to create a virtuous cycle. The more locations implement Winnow Vision, the more accurate the data can be for our existing and new customers. We want to really leverage the capabilities of deep learning to be able to shed a light on the problem, so that we can reduce food waste as well as the costs deriving from it."
Currently the system takes a little less than a year to be fully autonomous, but one of Winnow's goals is to make the system "plug and play" from day one, as more hotels and restaurants implement it. Zornes says that he'd like to make it the standard in all hotels in the ME, as "it clearly makes sense ethically and economically to do so".
TAKE THE PLEDGE
In collaboration with the UAE Ministry of Climate Change and Environment, Winnow has established a partnership with some of the biggest hotel groups in the country, including EMAAR and Majid Al Futtaim.
The MOCCAE, in line with the world's Sustainable Development Goal of halving food waste by 2030, called on hospitality businesses to pledge to fight food waste in their kitchens. The UAE Food Waste Pledge was endorsed by His Excellency Dr Thani bin Ahmed Al Zeyoudi, Minister of Climate Change and Environment, and Winnow was central to the initiative.
Winnow's Director for the MENA region, Ignacio Ramirez, says the response of the UAE was fantastic and they couldn't have hoped for more support from the country's government and hospitality industry. "Even before the launch of the AI tech, we noticed there was a lot of interest in changing things when it comes to food waste, we had very productive and successful meetings from the beginning.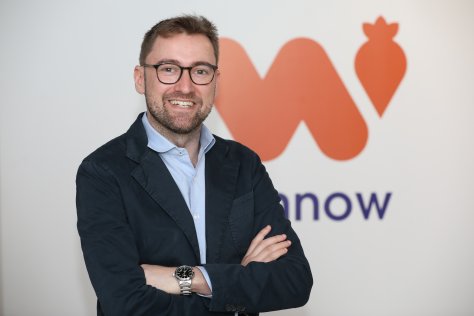 "Obviously when AI came to the table, everyone was super excited. The UAE, Dubai in particular, is really future-driven and AI is central to this process. The technology was definitely the main driver, but the MOCCAE is also doing great things just to make a real change and solve the issue."
Ramirez explains Winnow's biggest success was achieved with EMAAR Hospitality Group. The global hospitality provider currently counts 12 locations in the UAE, and they have all implemented Winnow Vision in their kitchens.
"They really understood what this was about. We were always very open about the challenges that may have arisen from the technology, but from the beginning they were very receptive of the project. They knew it was going to be a long-term process and that it was going to be a partnership with ups and downs," says Ramirez.
The bid to reduce food waste for EMAAR was not without challenges. According to Ramirez, it was important to make sure the hospitality group understood Winnow Vision's technology is "not like magic". The system takes time to learn and improve, especially when faced with more complicated menus. "It's like a baby that needs to be told what things are", says Ramirez, "but ultimately they understood that time would only make the system better and more accurate."
Along with EMAAR Hospitality Group, Majid Al Futtaim and Rotana have also supported Winnow and MOCCAE's food waste pledge initiative. The ambition is to save three million meals by the end of 2020, with one million saved already in 2018.
ONE BILLION
Hotels are just the beginning according to Zornes. Winnow's future projects focus on making the technology a fundamental game changer for chefs in many different industries, including contract and flight catering, cruises and smaller restaurants. "Our goal as a business in the next few years is to go from saving our clients 35 million dollars a year in food costs, to saving a billion dollars a year by reducing food waste with our technology.
"If we can manage to do that, we are really going to take a massive bite out of the issue of food waste in the hospitality industry, which can then translate into a broader social change as these organisations share their knowledge with their customers." He says.
Zornes hopes to meet and exceed their goals, but he believes technology can only go so far to solve the issue. He explains legislation and regulations are fundamental to help drive the industry at the pace it needs to go and is excited to see such a response in the UAE. "Change is going to require a combination of a lot of investment, some real innovation in technology and progressive regulations and government leadership to help make it a reality," he concluded.