Tahawultech.com sat down with Florin Manole, Director of AI and Analytics at UiPath, to discuss the role of RPA in reshaping business processes and the workforce.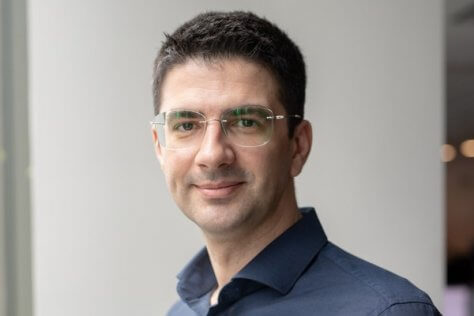 WHAT KIND OF INTEREST TO ROBOTIC PROCESS AUTOMATION ARE YOU SEEING IN THE UAE AT THE MOMENT?
The good thing about RPA is that it's applicable in most business areas, so we haven't seen a lot of differentiation between industries. There is definitely a lot of appetite in the financial sector, as there are a lot of back-office activities. The public sector has also developed an interest in RPA, because again you have a lot of back-office processes that need attention. Some of these processes are repetitive, so it makes a lot of sense to automate. In terms of our customers – one of the largest customers we have is Etisalat. They are definitely one of the more advanced in their approach. The other customers are following at a very similar pace to what we have seen in Europe: companies tend to start small with a few workflows, about 20 or 30 robots, to then increase to approximately 50 to 70 in a few years, based on their needs.
WHAT BUSINESS BACK-END PROCESSES CAN BENEFIT FROM IMPLEMENTING AUTOMATION?
The usual suspects are processing documents and invoices in general, whether in paper or digital format. Of course, most paper gets scanned anyway, so they do end up in an ERP system or something similar. I would say any type of process which puts data into an ERP system – that's your main automation task to start with when it comes to automation.
WHAT IS THE BEST STRATEGY WHEN IT COMES TO IMPLEMENTING AND SCALING RPA APPROPRIATELY ACROSS A BUSINESS?

From what we've seen with our larger customers, setting up a Centre of Excellence is the first step, because to scale properly you need to have internal capabilities. Setting that up definitely helps departments' growth, as well as scaling at company level by establishing a specific scaling approach. It really pays off because it usually balances the push between external and internal support. Having people understand the technology and basically educate them in how RPA works can improve the company at all levels. You shouldn't have to get only technical people; every businessperson needs to understand how the tech works and to have an automation mindset. We see a lot of interest into attended robots, so businesses need people that can leverage the attended robots on their station to automate some of the tasks that they normally do.
DO YOU THINK ORGANISATIONS RISK HINDERING THEIR GROWTH BY BECOMING RELIANT ON ROBOTICS?

Most of companies that are implementing RPA tend to start small and also tend to have other types of tools and technology to complement this automation, so they don't normally rely solely on robotics. That's why I said a CoE approach is the best option for businesses, because then they can have mixed capabilities, not only RPA but also other technologies that can support the automation. If you design your processes in a way so that the organisation doesn't depend completely on a particular technology, you can mitigate the risk and could potentially replace some parts of it. For example, in case there is a short outage that impacts mission critical processes, supplementing and substituting those with other technologies can alleviate the problems that may arise.
DO YOU THINK THERE'S A CHALLENGE FOR ORGANISATIONS IN THE MIDDLE EAST TO IMPLEMENT RPA IN TERMS OF SKILLS, OR THE LACK THEREOF?

I think it's a fairly easy technology to understand. We have pitched to all kinds of companies and people with different backgrounds. That's why I mentioned it's not industry-specific. I don't see challenges based on industries or people's background. Of course it's more natural for people with a technical background to understand it, but for businesspeople it's easy to grasp especially when they start playing around with the technology. If they want to scale up and invest, it's easy to understand so that they can bring everybody on board, unlike other more complex technologies like AI.
DO YOU THINK RPA IS INEVITABLY GOING TO LEAD TO MASSIVE JOB LOSSES?
I don't think RPA will lead to great job losses, but rather it will lead to transforming jobs altogether. RPA will push people to focus on creative tasks and critical activities, it will change the way people approach the work they already do. It already happened with automation in the manufacturing industry many years ago, people had to change their focus and how they did their jobs every day.