Emaar Hospitality Group has implemented a new technology that will revolutionise food waste management in the UAE for the benefit of both businesses and consumers.
London-based startup Winnow, in collaboration with the Ministry of Climate Change and Environment (MOCCAE) and in partnership with Emaar has launched its new AI-enabled product, Winnow Vision.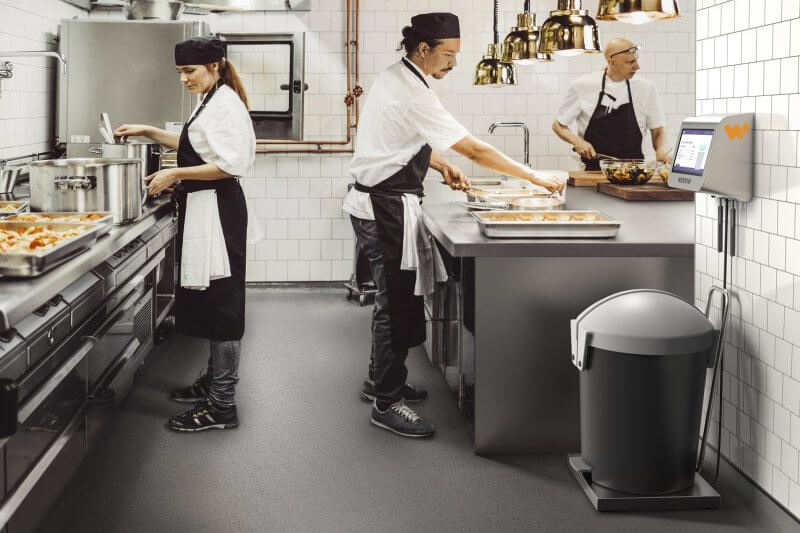 The launch follows a proof of concept phase that was launched in March 2019. Since then, the start-up has tested its product across 12 Emaar properties. One of them, the Armani Hotel Dubai, is said to have saved a total of AED 148,000 in 2018, while the entire Group was reported to have saved AED 1.3 million for the same time period, owing to the new technology.
Using a camera, a set of smart scales and the same type of machine learning technology found in autonomous vehicles, Winnow Vision 'learns' to recognise different foods being thrown in the bin and calculates the financial and environment cost of this discarded food to commercial kitchens. Businesses and chefs can then adjust their food purchasing decisions accordingly, reducing their spending and tackling a fundamental problem of food waste: over-production.
During the training and automation phases, the Winnow Vision system takes human input, providing a shortlist of possible menu items for kitchen staff to select and to quickly improve its predictions based on feedback. Over time, the system continues to improve and will automatically recognise food with no human interaction. Chefs can benefit from full reporting in their kitchens, helping cut food waste and save money with minimal to no effort.
Marc Zornes, CEO, Winnow, said, "With kitchens around the world struggling, food waste is not just an issue in the UAE. Without visibility into what is being wasted, we know that up to 20 per cent of all food purchased ends up in the bin. By understanding and reporting food waste's very real costs – both to the bottom line and the environment – Winnow Vision empowers chefs to take action. Using technology that learns and improves with each use, Winnow Vision has the ability to tackle food waste on a global scale."
In the UAE, food waste costs the local economy AED 13 billion annually. Numbers are even more alarming globally. Every year 1.3 billion tons of food produced never reach the table, costing the global economy nearly AED 3.6 trillion.
Chris Newman, COO of Emaar Hospitality Group, said, "Across the breadth of our operations, we focus on environmental sustainability. Reducing food waste is one of the key tactical steps we have taken in ensuring that our kitchens operate to the highest level of efficiency. We also work to increase awareness among our guests on the need to cut food waste and promote a healthy environment for future generations, especially in our role as the Expo 2020 Dubai Official Hotel and Hospitality Partner. As a pioneer in introducing Winnow Vision, we will continue to explore innovative options to reduce food waste by leveraging the most-modern technologies in the field."
Earlier in the year, the UAE Ministry of Climate Change and Environment has partnered with Winnow in a pledge to save three million meals yearly by 2020. The long-term goal is to cut food waste by a total of 50 percent by 2030. Products such as Winnow Vision are expected to play an important role in supporting the government in hitting those ambitious targets and to revolutionise the food management in the UAE.
Eng Mohammed Al Dhanhani, Director, Agricultural Development and Health, MOCCAE, said, "Putting surplus food on the table not only leads to excessive expenditure, it also contributes to tons of wasted food being tossed into landfills annually and poses a grave threat to the health of our ecosystem. The Ministry of Climate Change and Environment urges citizens and residents of the UAE to minimize food waste and educate people around them to follow suit so that the coming generations can enjoy a prosperous future."
He added, "The fruitful synergies between Winnow and Emaar are encouraging. We look forward to more private sector entities joining this noble mission that helps pave the way towards sustainability."