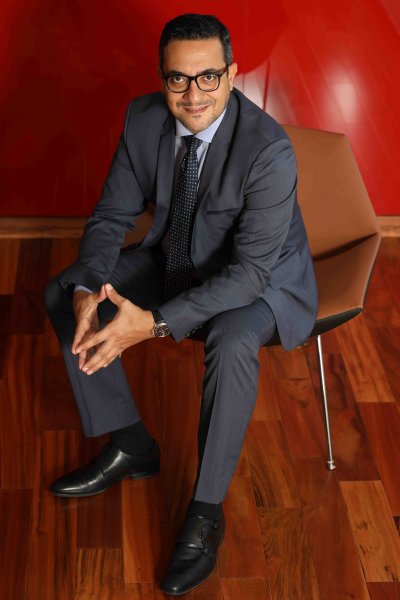 Johnny Karam, regional vice president – Emerging Region, Veritas Technologies, reveals three key pillars that can enable customers translate data into valuable insights.
Today's business landscape is in the midst of a data explosion. The advent of the Internet of Things (IoT) technologies and advancements in trends such as artificial intelligence (AI) have prompted the rising number of endpoints, which produce immense volumes of data.
In fact, a study by research and analyst firm Gartner estimates that 25 billion connected devices will be in use by 2021. Subsequently, a separate study by the International Data Corporation (IDC), predicted that this influx in endpoints will mean that "by 2020 the digital universe – the data we create and copy annually – will reach 44 zettabytes or 44 trillion gigabytes."
Data has become a key input for driving growth. It gives businesses the potential to differentiate themselves, make strategic decisions and maintain a competitive edge. However, many companies are still struggling to make sense of their data and create value out of them.
"Organisations today, especially those in major industry sectors such as finance, government and healthcare, have unstructured data growing at a phenomenal speed," explains Johnny Karam, regional vice president for Emerging Region at global enterprise data protection firm Veritas Technologies.
Citing a study conducted by Veritas, Karam underlines that data is growing at a "faster pace than previously thought" creating both risks and opportunities for enterprises.
"Only 19 percent of data is 'clean' or business-critical, while the rest are redundant, obsolete, trivial or dark, which means organisations have no clue what it is," he adds.
Understanding what data means is key to translating them into strategic insights, to do this, organisations need to first know where their data resides. With the right visibility, they can find and leverage whatever data is critical to them to build a competitive advantage.
"Visibility is a vital element for enabling any company to manage, control, protect and gain value from their data," says Karam. "You cannot fly a plane without radars. So, you cannot harness the power of data for your business without proper visibility."
Modern enterprises are increasingly recognising not only the need to turn data into strategic insights, but to make that information more accessible, understandable, and relevant for all end-users within the business.
Today's data-driven economy is pushing businesses, no matter the shape or size, to manage their data growth and properly tap into it.
According to Karam, Veritas has a unique approach in supporting its customers to achieve high visibility on their data. This strategy is focused on three key pillars – Availability, Protection and Insights (API).
"Let's begin with 'Insights'," says Karam. "Organisations need to determine where their data sits, to fully understand how they can gain insights from it – whether they're stored on-premise, on virtual environments, or even in the cloud.
"By doing this, they'll be able to identify what data is mission-critical, put on long-term retention and what can be deleted," he adds.
In March, Veritas acquired APTARE Inc., a provider of analytics solutions for hybrid cloud environments, an acquisition that falls under the 'Insights' pillar of the firm's API strategy.
The acquisition, according to Veritas, strengthens its reporting and analytics portfolio. In a statement released by the company earlier this year, CEO Greg Hughes stated that the acquisition is focused on "making it simpler for customers to access critical information about their infrastructure and providing them with a one-stop-shop for all reporting requirements—on-premise, in any cloud and across their technology ecosystem."
APTARE's IT Analytics platform pulls information from storage area network arrays, network file systems, virtual machines, and all data protection applications to give organisations a complete picture of what's happening with their data across multiple environments.
"By doing so, organisations can gain insights into their complete infrastructure to make more informed decisions," says Karam. "They'd be able to identify which departments within the company are the biggest consumers of IT, anticipate the needs of each business unit and based on those insights optimise their storage infrastructure. Ultimately, this will also allow them to make solid and sound decisions on their IT investments."
The next key pillar is 'Protection.' With stricter privacy laws coming into effect, organisations globally are under immense pressure to better protect and manage their data—no matter where it resides.
"Visibility or insights play a key role in this pillar as well," says Karam. "Simply put, you cannot protect what you cannot see.
"Once our customers understand their data, they'll be able to identify which assets are extremely sensitive and critical for the business, which will enable them to apply the necessary compliance tools and integrate the right protection tools," he explains.
Finally, 'Availability,' Karam explains that this element is what the firm seeks to address through its Veritas Enterprise Data Services Platform, a unified set of technologies designed to abstract the complexity of enterprise IT.
"Digital enterprises often optimise multiple applications that leverage the organisation's data," he explains. "Our Enterprise Data Services Platform ensures that mission-critical services are highly available, minimising downtime regardless of which environments the applications and data are stored."
The days of 'data for data's sake' are over. Karam highlights the Veritas' API approach is aimed at giving enterprises the power to maximise the value of their data. "We are focused on enabling them to attain total control over their most critical business asset – their data. In doing so, they can accelerate their operational efficiencies, drive down costs and increase profitability across the board.
"We are dedicated to developing innovations that simplify data protection and management, and ensure that data is always available and working for the future of business," adds Karam.