As we advance into the Digital Age, enterprises and governments are re-inventing themselves to cope with the new demands from a digitally empowered community. But having adequate ICT infrastructure is not sufficient for a nation to achieve digitalisation. Without a digitally fluent population that is comfortable adopting new technology, innovative solutions will be left to languish in conferences and labs, useless to the wider population. A technologically advanced workforce is a key factor in advancing the agendas set for national development.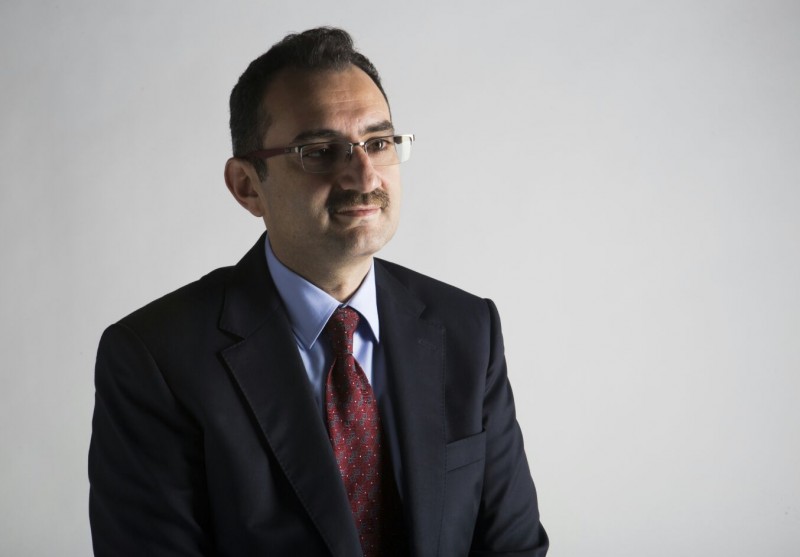 Organisations need to recognise that investing in human capital is as important as investing in innovation and technology. For this reason, Huawei's Transforming Together 2.0 strategy aims to create an ecosystem of trusted partners, vendors, and resellers who can lay down the foundations for a Better Connected World. Huawei has taken the lead in creating training and educational initiatives across the Middle East. Through partnerships with universities, internship programmes, and the ICT Skill Competition, Huawei is ensuring the youth of today is ready to meet the challenges of tomorrow. But digitalisation is happening today, not tomorrow. Nations of the world cannot afford to wait for the young to mature, nor do they need to—there is already a large pool of talent in the workforce ready to take on the mantle of digitalisation.
Huawei has been targeting this demographic with a two-pronged approach: firstly through the creation of training programs and certifications for professionals, and secondly by familiarising businesses with its portfolio of solutions through OpenLabs and industry alliances. Both of these methods empower partners by enabling them to better serve their customers' needs.
A key element of the first approach is the Huawei Certified Sales Professional (HCSP) certification. The HCSP familiarises VAR account managers with Huawei's products, services, and solutions in order for them to better understand how Huawei's portfolio can be adapted to and enhance their clients' businesses.
Huawei also offers technical ICT skills certifications in the form of the Authorised Learning Partner (HALP). To successfully complete the course, professionals must demonstrate a working knowledge of how to use Huawei routing and switching devices to assist in the design of individualised small- and medium-sized networks. Over 60,000 engineers worldwide have earned Huawei ICT certifications, demonstrating their ability to use Huawei technology to deliver better solutions to customers.
Those who have demonstrated exceptional ICT skill level can tackle the Huawei Certified Internetwork Expert (HCIE) technical certification, the most specialised certification Huawei offers. The HCIE curriculum provides professionals with a comprehensive understanding of how to operate both large and medium-sized networks. Those who receive the certification will have proved themselves able to use Huawei routing and switching devices to create individualised enterprise networks. The HCIE is a highly technical certificate, and so far 2,500 engineers have successfully completed the course.
Huawei also seeks to familiarise a broad network of enterprises with its solutions offerings through the creation of OpenLabs, which act as a bridge between talent and technology. These labs are a space where local partners can collaborate with Huawei to co-innovate solutions, and also give enterprises an opportunity to become more comfortable using Huawei solutions. As of July 2017, there are seven OpenLabs in operation around the globe, with the Middle East's first launching in Dubai earlier in the year. Huawei plans to invest $200 million over the next three years, to have twenty OpenLabs operating by 2020.
The final element of Huawei's strategy to create a strong end-to-end value chain in the Middle East is the establishment of regional industry collaborations. One illustration is Huawei's partnership with the GSM Association (GSMA) to create a Narrow-Band-Internet of Things (NB-IoT) Forum. Internet of Things is gaining traction worldwide, and Huawei is one of its most vocal evangelists. The Forum aims to continue to convert industries to the advantages of NB-IoT, thus driving forward economic growth and digitalisation.
Huawei's firm belief in the importance of developing human capital is demonstrated by the amount it spends in training and educational initiatives. We invest over $5 million annually to develop and deliver our educational programs. Our drive to create recruit, enable, and activate an ecosystem of trusted partners was rewarded in 2016 with one of the most prestigious regional awards for ICT vendors—Reseller Middle East's Best Partner Excellence Programme. Janees Reghelini, Editor of Reseller Middle East, commended Huawei's channel partner programme for its "excellence in empowering partners to identify new avenues and growth and enhancing their business."
More rewarding than any award, however, is the knowledge that Huawei is contributing to the development of its regional partners and helping to build an ecosystem of trusted professionals ready to pave the way to the Digital Age. Developing a global pool of talent is paramount to creating a Better Connected World, and Huawei will continue to invest to turn vision into reality.