David Noël, Regional Vice President, Southern Europe, Middle East & Africa at AppDynamics believes that 'visibility' in a hybrid cloud model is critical and could be the difference between prosperity or failure for enterprises in an exclusive op-ed for CNME.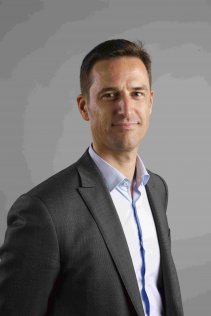 The current pandemic-induced economic downturn has led many to rapidly increase the speed at which they digitise their business — sequestering workforces in their homes and looking for ways to serve a customer base that is now concentrated within digital channels.
For many brands a greater transition into the cloud has been a fundamental strategy underpinning this move.
However, moving to the cloud still has its challenges for some organisations. New complexities in the IT environment can prevent IT teams from delivering the promised return on cloud investments. Monitoring and observability are now critical components to an effective hybrid cloud strategy.
Beware of the hype:
A YouGov survey — pre-pandemic — revealed 88% of UAE-based IT decision makers were planning to increase their spend on cloud. And across the Arab Gulf, all evidence suggests these plans have been accelerated by COVID's intrusion.
IDC expects multi-cloud to grow in popularity, with the GCC public cloud market alone projected to more than double by 2024, from US$956 million in 2020 to US$2.35 billion.
There is no denying that cloud adoption is on the rise and cloud has helped technologists overcome many of the conundrums unearthed by the pandemic, but it presents its own challenges. In many cases, the shift to the cloud has also led to a more complex, distributed application architecture and configuration.
Some components remain on-premise, while the rest of them move to the cloud, creating a hybrid architecture.
This leaves enterprises struggling to keep up and therefore failing to fulfil their customers' needs. In a market environment in which customer demands are trending towards immediacy, and IT teams are scattered to the four winds, the savvy CIO must surely ask, "What if something goes wrong?" In this scenario, teams urgently need a way to monitor, configure and optimise their enterprise's application ecosystem, through a bird's-eye view that captures complexity but reflects it in a concise form.
In the driver's seat:
By introducing tools that monitor and visualise the entire technology ecosystem, IT teams can take control of what matters and prioritise the digital user experience.
Observability is important here because it provides the raw, granular data necessary to gain an in-depth understanding of complex and highly distributed systems.
By implementing the right observability, cloud-management and on-premise solutions, organisations can maintain visibility across their application environment, from a browser session request to a backend database call.
Because the management console sits as a layer of intelligence across all platforms — and allows businesses to combine data from and apply policies to any of those platforms — they're not locked into any one cloud solution. They can choose whichever is best for the task at hand.
From their eagle's nest, IT teams will see the bottlenecks as they occur, and dispatch resources, either human or digital, to address them. Users will no longer be impacted by poor performance and brands will retain revenues and brand reputation.
Sometimes more action is needed than a tweak here or an adjustment there. Occasionally, monitoring solutions may unveil deeper issues, such as an infrastructure that is insufficient for the applications it hosts.
Still, with the right flexibility in your environment, real-time action can still be possible, allowing the dynamic allocation of resources and adjustment of workload placements. What follows is an optimisation of performance and costs, and the preservation and enhancement of customer experience, revenues, and profits. Observability provides validation and fine-grained understanding that highly distributed applications and systems work as they should.
Setting up for cloud success:
However, according to a 2018 report by Gartner, fewer than 15% of businesses implement an effective monitoring solution, which may endanger investments made in cloud computing.
All advantages — the flexibility and cost saving; the chance for innovation and expansion — could be neutralised by an infrastructure that is insufficiently understood by the very organisation it was designed to empower.
Remote workforces and collaboration tools require the cloud, but the cloud cannot be the answer to all innovation goals. Businesses need to harness the benefits of an effective monitoring and observability strategy across its entire IT landscape, or the benefits of the cloud almost disappear.