Toufic Derbass, Managing Director Micro Focus Middle East & Africa, discusses how the latest IT platform from Micro Focus offers unified interface and expanded integration capabilities.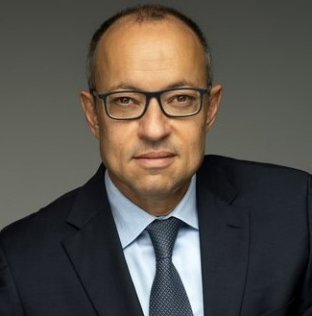 Micro Focus, a worldwide leader in software solutions, continues to deliver on its promise of "digital transformation without the drama" with the launch of its new IT platform, OPTIC (the Operations Platform for Transformation, Intelligence, and Cloud). OPTIC is a unified platform and automation engine that requires no custom coding and offers embedded intelligence for broad data analysis, normalization, and storage.
The platform's new features reflect the changing IT demands of businesses and their employees. OPTIC streamlines disparate needs and services, with a unified approach to identity management, single-sign on, and container management. The next-generation IT platform has expanded integration capabilities through an API gateway and harnesses a native, unlimited-use intelligence at its core that allows teams to optimize their cloud usage.
At Micro Focus, our goal is to take the drama out of digital transformation so organizations can get the most from their investments and focus on driving business forward. OPTIC is designed to work with your existing infrastructure and services so you can build on your investments, rather than ripping and replacing.
Control your transformation journey
OPTIC allows teams to take control of their digital transformation. The platform provides efficient self-service for employees with features like automated fulfillment which cuts down on processing time and does away with long waits for simple requests.
With OPTIC, teams can discover, manage, monitor, and govern cloud services while maintaining an on-premise approach. Fully integrated with the cloud, OPTIC can unify performance and availability management, while at the same time discovering new possibilities with multi-cloud deployment options.
"Having an IT platform is crucial in today's environment, but not all platforms are the same. OPTIC reduces the need to build and maintain integrations, provides deep insights into data and processes, and leverages a common UI and best practices so users can work on a familiar, optimized platform," says Derbass. "Simply put, OPTIC takes the drama out of the IT platform, so businesses can spend more time leveraging the tool, and less time tweaking and training."
Build more, spend less
Keeping expenditures low is essential in today's uncertain business environment. OPTIC is built for integration and supports existing IT infrastructure and services, both on-premise and in the cloud. Businesses that choose OPTIC need not replace valuable workhorse systems like business intelligence and reporting tools, and can instead leverage previously adopted investments while improving operational efficiency.
OPTIC deployment options include cloud, containers, as-a-service, or on-premise, as well as the ability to switch as business needs evolve. Additionally,  OPTIC components are licensed and installed with Micro Focus ITOM products, providing incremental value to customers as they expand their use.
OPTIC is one more way Micro Focus is taking the drama out of IT transformation and getting the most out of existing investments. With unified process automation, discovery and topology mapping, and embedded intelligence all in a single user interface offered with flexible deployment options Micro Focus' OPTIC is a truly drama-free, next-generation IT platform.