Husni Hammoud, general manager, Cradlepoint, outlines the existing challenges for IoT adoption in the region and how the firm is spearheading this space.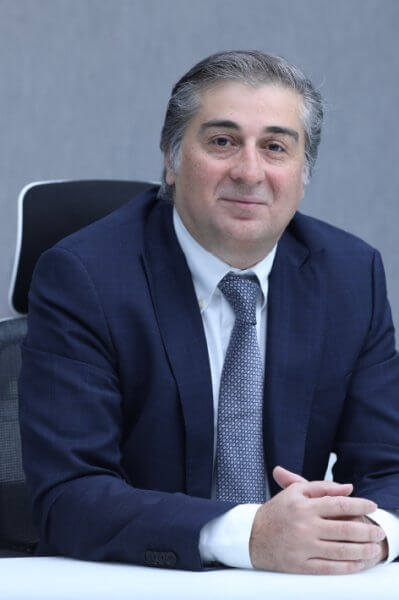 Can you elaborate on two of the biggest highlights at Cradlepoint over the last six months?
The last six months have been significant at Cradlepoint. The launch of new products that support carrier aggregation and wide range of spectrum to cover all the regional telcos have been successful for the region, which boasts a high concentration of different carriers. The new routers now have up to 600mbps download speed capabilities. This is in line with Cradlepoint's commitment to provide pervasive connectivity and network agility.
Another big announcement was the partnership with AT&T and Verizon as Cradlepoint launched 5G evolution routers, namely the Gigabit class LTE mobility routers IBR900-1200M and IBR1700-1200M for first responders and the all-in -one Gigabit class LTE edge router AER2200-1200M for branch networks. The Pathway to 5G has begun to evolve and Cradlepoint is leading the way for businesses to be prepared to catch the 5G wave.
Do regional enterprises have the required resources and skillsets to effectively deploy and sustain IoT solutions on their premises?
Business interest will bring new urgency for IoT planning. Many regional enterprises are struggling with unmanaged IoT adoption. As IoT deployments are continuously evolving, it also means more and more devices are connecting to the network. With new additions come increased need for a single pane management. The IoT architect is emerging as the central, linchpin role for planning, executing and governing IoT. Organisations are including IoT architecture, planning and execution roles in their staffing and skills planning.
Security and risk concerns will continue to be the greatest impediment to IoT adoption. The market for IoT-specific security solutions will dramatically expand in the coming years as current security providers aggressively retool existing capabilities to address IoT security risks. These are some of the key challenges an enterprise would have to address while adopting or deploying IoT on solutions.
What are the factors affecting adoption rate?
The adoption of IoT solutions is rapidly growing. Smart city initiatives are being introduced by every government sector especially in the UAE. However, the main challenges associated with the implementation of IoT are inability to link all the data together and process it effectively, incompetence in establishing same technology standards to make all connected devices 'understand' each other and the inability to deal with security and data privacy threats.
What opportunities do the Middle East present for Cradlepoint as a technology firm?
The region is a frontrunner from its early adoption of IoT and Smart City initiatives to actual implementation and commissioning of projects.
Cradlepoint foresee exponential growth in IoT and more specifically in mobility. Countries such as Saudi Arabia and Oman have seen increased demand for agile branch connectivity backed by Cradlepoint's SD-WAN solutions. We see huge opportunities around these areas as businesses are ready to invest in the future-ready solutions from Cradlepoint.
As customers seek more flexible and open solutions, how can SD-WAN technologies streamline operations?
SD-WAN implementations are on the rise. It's no wonder businesses are clamouring to tap into the many benefits provided by SD-WAN implementations, including cost savings of up to 50 percent, increased network resiliency and better application performance across complex network environments. Network agility is the key driving force. In the past, network routing policies were relatively basic. Applications such as voice calls would go out over MPLS, while email would go through broadband. Today, cloud-based controllers have gained a massive amount of intelligence, and we're witnessing a major shift in the routing paradigm for how application data and traffic moves.
Can you elaborate on Cradlepoint's offerings in this segment?
Cradlepoint's SD-WAN solution enables enterprises to securely connect their Elastic Edge to applications and resources. Through ground-breaking features such as Smart WAN Selection, application and business policies as well as WAN analytics, Cradlepoint is transforming the branch WAN from a fragile, complicated environment to a flexible, agile one.
When it comes to IoT deployments Cradlepoint's NetCloud Perimeter offers agile enterprises a way to quickly and securely connect people and things. From IT shops looking to gain insights and revenue from IoT devices connected to their networks, to virtual companies that don't have a traditional HQ, NetCloud Perimeter offers compelling value.
Which technologies will play a key role in Cradlepoint's growth story?
In the new world where IoT, artificial intelligence and 5G coexist, there is quite a bit of anticipation for the extraordinary technologies that might be crafted in the next few years. One facet that is slowly gaining recognition in this territory is edge computing. As more devices are connected to the cloud — and IoT systems progress in a ready-or-not fashion — edge computing will soon become a well-known practice. Cradlepoint is already developing capabilities to embrace this wave with its Pathway to 5G that represents the promise of a wireless WAN future defined by the ability to provide 24×7 connectivity for people, places, and things everywhere.
Can you share your market and channel plans for 2019?
We are in a growth phase in the region, our strategy is to continue to build strong relations with our stakeholders especially the telcos, our distribution and channel partners, key industry verticals and government entities.
By the mid of the year, we aim to have increased visibility of Cradlepoint and its solutions in more countries and spread our footprint across the region.
We have progressed well so far in the region by embedding Cradlepoint as the solution of choice in some major accounts and are confident of setting a solid foundation for the years to come.