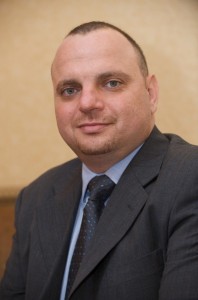 While it has always thrived as a manufacturer of high-end cameras and printers, Canon now has an eye on the rapidly expanding large-format printing (LFP) market. In January, the firm participated in the Middle East Sign and Graphics International Exhibition for the first time, alongside a number of its channel partners, such as EFI, DevStudio, ESRI and Colortrac, to name a few.
Canon is keen to build up its presence in the large-format printing market, in which, the company claims, it is already one of the leaders. To become the leader, though, the firm recognises that it needs to invest resources into its channel partnerships.
"We have around a 20% market share across the Middle East and Africa so far," says Ayman Aly, Marketing Manager, Professional Solutions, Canon Middle East. "We are trying to grow aggressively, and we are anticipating a 40% growth in this business in 2013, compared to 2012. We are investing in more resources for our channel, so I think we will be able to achieve our target of 40%
"What we are offering to our channels now is that we are trying to make selling Canon products more profitable, and we are trying to have long-term partnerships with them for both tier-one and tier-two channels. And we are trying to help them find new opportunities in new, vertical markets, covering new industries, new applications and new products, so there are new opportunities for them."
No doubt the brand will need to invest in its channel over the coming year, then, if only to support its burgeoning portfolio of LFP products. At the Sign and Graphics expo, Canon launched seven new products in the Middle East, serving markets from photography and proofing to production, in-house printing and computer-aided design (CAD) industries.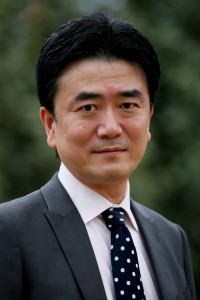 The newly launched LFP printers included the imagePROGRAF 760 and the imagePROGRAF 675, which, Canon claims, are tailored to meet the needs of the CAD industry, which needs to produce high-quality print content accurately at high speeds. Aly says that 70% of Canon's business in this segment comes from CAD products, but that the firm hopes to drive that number down to 60% or 50%, leaving room for its other solutions.
"What professionals in this market are looking for in a product is its ability to tackle all their needs in a cost-effective and efficient way without compromising on quality," said Hendrik Verbrugghe, Marketing Director, Canon Middle East, upon the launch of the new products. "Our versatility is unmatched."
Canon claims that the very fact it debuted these products at the Middle East Sign and Imaging expo illustrates its commitment to the regional LFP market. And of course, attendance at such a show is always a good way to meet new LFP resellers.
"There are many LFP resellers and partners coming to this event, so I'd like to show our product portfolio of solutions to our partners and to be able to expand our channel," says Naoshi Yamada, Deputy Managing Director, Canon Middle East.
Yamada says that it is important to support any channel partners who might come on board as a result of the show. "We will introduce our channel partner programmes , which is a total support package for our partners, this year. Through these kinds of programmes, we'll provide a lot of support, such as materials seminars and reward systems. This will hopefully get more partners on board."
Canon is already taking bold steps ahead of securing more channel partners, though. In June 2012, the firm opened its Live Showroom on Dubai's Sheikh Zayed Road, and particular focus is being paid to the display of LFP-related products, Yamada says.