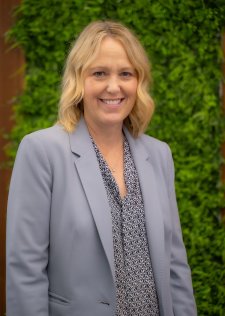 Crystal Ferreira, Global Head Channels and Alliances at Logitech tells Anita Joseph all about the revolutionary AI-camera on display at GITEX, and the updates to their global partner program.
What special products/solutions are you showcasing at GITEX this year?
It's been a great first day and we are showcasing our video collaboration and personal workspace solutions that help customers transition smoothly and seamlessly to the new era.
We have a few new solutions that we are showcasing here, but the most exciting one is the Logitech Sight. This is an intelligent, AI-powered camera with intelligent multi-participant framing that helps get the best front-and-center view of the room, from anywhere. Logitech Sight helps remote attendees feel like they're actually seated at the table and extends the capabilities of the front-of-room camera to pick up on conversations and nonverbals around the room.
Tell us about your partnership program and what it means for partners in the region.
We just launched a new global framework in September and we actually started in the emerging markets, so we're super excited to showcase our partner program with our partners here. This program is different from our competition-it's a track-based program which allows partners to choose how they want to collaborate with Logitech and offers three tracks. The first track is the base track and it allows more engagement as you move up the track. There's also an incubation aspect to the program which gives partners who are new to Logitech, the opportunity to have access to some of the incentives like deal registration, before they get onboarded. They can also engage with our field sellers and reap some of the rewards that the program has.
How important is the Middle East region for your success?
The region is extremely important for us and we chose to begin our channel program here. It's a growing market and our partners are key to our success here. We will continue to grow and work with our alliance partners to prioritise markets within this region.