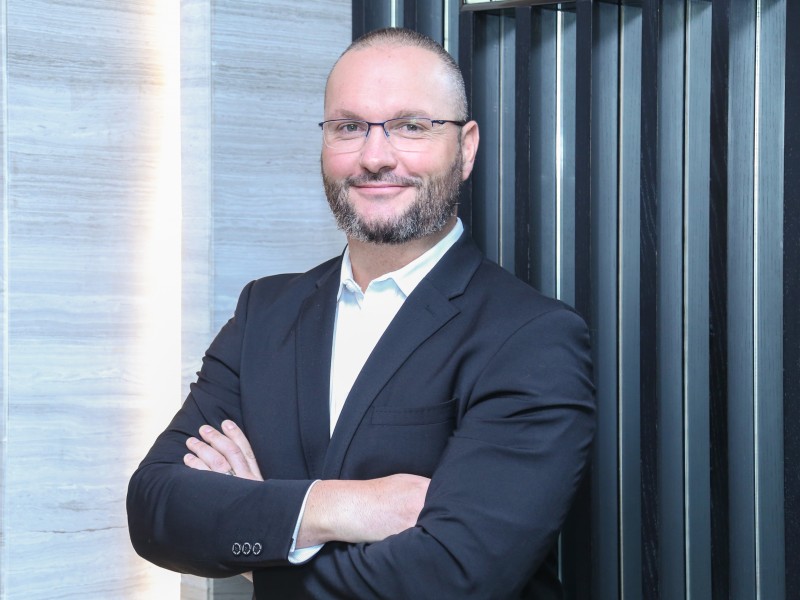 Jason Roos, channel and alliances director, Mimecast, explains how the firm assists partners to take their customer conversations from the "server room into the boardroom".
Operating through a 100 percent channel-driven model in the Middle East and Africa markets, Mimecast has had a successful 2017. The firm has seen significant growths from the investments it has made in the region and now looks to accelerate the opportunities through robust channel partnerships.
Jason Roos, channel and alliances director, Mimecast, says, "We are attentive to the market opportunities present in this region and this is reflected in our investments."
Factors such as regional adoption of cloud increasing at a rapid pace and GCC being one of the most targeted geographies for cyber-attacks, have contributed to the firm's growth.
The company works through a two-tier model with distributor partners Nuvias, Bulwark and Redington Value for the region.
Roos says, "Our go-to-market strategy is 100 percent channel driven in the region. As a US-based business, if we assumed we could do this on our own in this region, we would be highly mistaken. We rely on our distributor partners such as  Nuvias and Bulwark who have invested time and efforts in our offerings and Redington Value who has a phenomenal name in the market, to deliver our solutions through their wide and quality reseller networks."
According to the channel director, the firm's priority is centred on understanding aspects like – which acquisition targets are partners going after, what kind of upsell prospects can Mimecast bring on the table in terms of products, how can it become a lot more proficient in understanding the new and upsell opportunities that exist in the partner space?
"Our big focus for partners is around enablement. We look for ways to bring our South African and US resources into the region to ensure partners are as proficient as can be. Additionally, we also try to see how we can lock in on renewals and ensure consistent business for our partners."
Mimecast's enablement initiatives include making its sales methodologies accessible for partners and teaching them to develop the conversation with customers. Partners learn to evolve their customer approaches from product-based ones to more solutions-focused styles and finally to value-led conversations.
Roos adds, "Partners will have many products to sell across vendors. What is important here is to teach them what business problems our solutions can solve for CIOs and CISOs. This will help them go to the next level."
Mimecast's partner programme was launched in June 2017 and the firm aims to assess its success after a year. The programme revolves around metrics such as openness around the business plan, certifications and resources, minimum number of orders and annual recurring revenue values. Partners can expect some developments on this front in the second half of the year.
Over the course of 2018, we will see the cloud-based email management firm doubling down its growth and strengthening its channel partnerships.
"We are excited about the opportunities present here. The threat landscape is dynamic and partners need to be on their toes to optimise the prospects," Roos says. "We aim to enable partners to evolve from having server room conversations to boardroom ones as that's where the discussions take place around security. Together with our partners, we need to ensure we are relevant for our customers in this rapidly changing technology environment."