By Antoine Maisonneuve, Blockchain Program Manager, Orange Business Services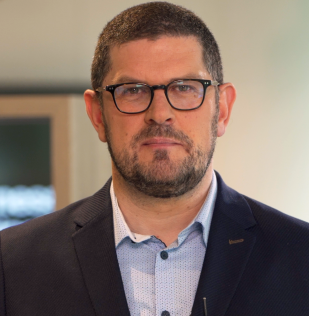 Many of the current blockchain trends emerging in 2021 evolved through the global pandemic, accelerating digital transformation, digital business models and hybrid working. All of these developments are helping to drive blockchain as a technology that could be used in many other areas relating to personal data, such as eHealth, where blockchain meets the challenge of managing patient health data, while also meeting consent management requirements and regulatory compliance.
We are focusing on three main areas in 2021.
Self-sovereign identity: identity verification on blockchain will establish the Internet of trust. A network where each transaction between companies, people and objects will be digitally signed. It will drastically reduce identity fraud and phishing. A blockchain where you can manage the identity of people, companies and objects offers an unlimited number of use-cases. This is why big projects linked to self-sovereign identity are being launched around the world such as Spain's Alastria consortium. They are to extend their Open Source model into France to support its identity project and promote the digital economy.
Supply chain: today the biggest blockchain projects in industry aim to automate supply chain track and trace processes. There is a large potential ROI incentive to link all partners on the same trusted network. It will have a major impact on the transparency and the efficiency of the transactions between companies, with a huge reduction in disputes. Tradelens – an open ecosystem of interconnected supply chain partners – is a perfect example.
Blockchain as a service: blockchain is natively decentralised, so blockchain applications are fully compatible with cloud platforms that bring blockchain technology within closer and easier reach for organisations that otherwise would spend years on planning and developing infrastructure.
The National blockchain
Enterprise blockchain solutions can synchronise data between business partners, provide a shared record of data and transactions, which has prompted many companies to introduce private blockchains. But it's very expensive to build a blockchain for a single use case and it's difficult to align all partners on the same objective, and it creates data silos.
Public blockchains can provide a network that is always on, enabling confidential and complex collaboration between enterprises without leaving any sensitive data on-chain. It can connect companies while leaving enterprise data safely in traditional systems, enabling end-to-end processes to be run securely without impacting operational integrity. But there are some concerns about interoperability of the public blockchain networks, and meeting the standards of privacy, security and performance required.
Today there is an intermediate solution between the public and private blockchain. We call it a 'national blockchain', which is a public network open to all companies and to any person with a legal existence and status.
Linked to identity verification and created by public / private investments, 'national blockchain' is delimited by the geography of the identity management, in most cases a country: Alastria for Spain, ID Union for Germany, Italian Blockchain System Infrastructure (IBSI), Initial in South Korea, European Blockchain System Infrastructure (EBSI), or BSN in China.
It's a perfect tool to deploy B2B and B2BC projects because there is a legal framework, and the infrastructure and R&D costs are mutualised. In addition, natively you use a self-sovereign identity to create transactions between members. And, most importantly, there is no variation in the cost of transactions due to crypto-currency, so public and private members can make long term ROI and business plans. National blockchains are really decentralised, with hundreds of nodes, and their current performance shows that they are ready for industrial use-cases.
The building of a national network gives industries a competitive advantage in fighting counterfeiting and fraud, and simplifies the exchanges within their eco-systems (public and private).
Blockchain-as-a-service
Blockchain is likely to be the next technology to benefit from the as-a-service distribution model, with companies including Amazon, IBM and Microsoft, all offering or developing tools and platforms enabling businesses to leverage the technology without making up-front investments in infrastructure and skills.
The European Commission is tendering to build the future infrastructure of the European Blockchain System Information (EBSI), which will create a self-sovereign identity for all EU citizens and enable companies to digitalise many transactions. Blockchain-as-a-Service will allow all actors in the EU who want to deploy a blockchain node to interact with EBSI, and do this very quickly and easily.
In healthcare, blockchain can be an effective tool for managing personal medical data, for example. We are developing blockchain as a potential next generation consent management solution using self-sovereign identity based on a 'Blockchain-as-a-Service' platform in a cloud, as a framework. Some local government organisations are already testing implanting self-sovereign identity to develop new services. We are also exploring the using of smart contracts to add value to companies and government supply chain operations.
A look into the future
Blockchain is an exciting technology with a growing range of use cases: mitigating threats in supply chains and digitalising the processes of a company or an entire eco-system. The supply chain network blockchain can enable hospitals, patients and other parties to share access to their networks. Blockchain solutions can be used to track Covid-19 vaccines from the manufacturer to the point of vaccination, with a permanent and non-falsifiable record tracking every batch through distribution. China and the US have already used existing blockchain networks to manage the Covid-19 use case very quickly.
More generally, Blockchain will simplify citizens' digital lives to deliver proof of identity to a website but also in the physical world, where your smartphone will replace your ID Card, your driver license, your health insurance card.
2021 is the year of blockchain.