At Intel Security's Partner Summit – Ascend 2016, which took place in Mallorca, Spain, the company announced a number of initiatives partners can look forward to over the next few months. Reseller ME caught up with David Small, Vice President, Channel and Commercial Business, EMEA, Intel Security, to learn about the vendor's drivers of growth.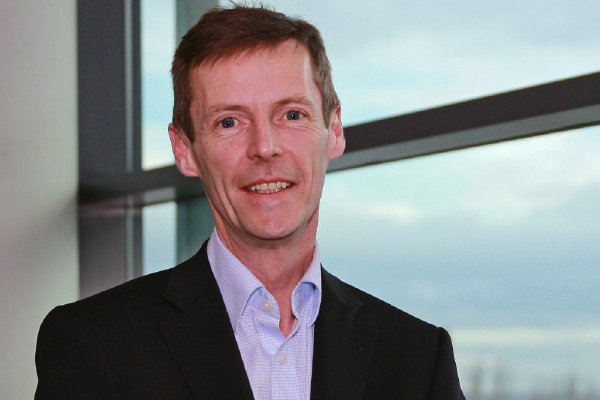 At Intel Security's Partner Summit, themed as Ascend 2016, the company announced its vision to move towards an integrated open solutions approach. And this, it said, was only possible through a close and united front with the channel partners.
Speaking exclusively to Reseller ME, David Small, Vice President, Channel and Commercial Business, EMEA, Intel Secuirty, said, "We have laid out a clear vision on how partners can double their growth. The most rewarding part of my job is seeing partners grow and knowing we can help them build their businesses."
Keeping in line with its enhanced strategy, Intel Security has also expanded its Innovation Alliance partner ecosystem by adding 25 new ones such as Infoblox, BeyondTrust, Rapid7 and VMware Airwatch to name a few. It now becomes a lot easier for partners to offer customers secure solutions to counter the threat defense lifecycle, which the company believes can be done in a more effective manner through the open and integrated system.
However, the vendor understands that in order to achieve this, partners should be presented with appropriate training opportunities to skill up.
"Our vision is exciting from a revenue aspect but we believe the skills piece is also equally important. Given the challenges that exist with skills shortage, we are in a unique position as a vendor to help our partner community to build, develop and grow the talent, which is satisfying," said Small.
The company has been working towards ensuring that there is a curriculum within its programmes where partners with no experience are enabled through the different levels of product knowledge and solutions competency.
"We are tying both revenue and competency aspects together to further encourage partners to participate in the programmes. In order to get to the top level, it is important that partners have the right competencies.
"We are providing the content and delivery in terms of how to get there through the curriculum and reinforcing it by making sure partners follow the steps to reach that level."
According to Small, the evolution within the partner community has been the fact that although some partners are extremely competent in specific products, they are now keen on developing their ability to integrate the different products together in order to have a solution.
"Many of our partners have always wanted to possess that skillset because it helps them differentiate and drive value. How well a specific solution is integrated to address a specific customer need makes all the difference in the long run," he said.
Small said partner organisations in the Middle East are focused on skills development, which makes the region stand out compared to global markets. It also makes it easier for the company to work on aligning its strategy with its partner ecosystem. However, he believes the region is behind in terms of adoption of managed services.
"But this is driven by customers," he said, "because I believe partners are ready and willing as soon as they see the demand from customers. Currently, the customer still wants to own the security infrastructure. There is a bigger mind shift in Western Europe where there is more of a managed services play."
That being said, increasing number of partners are preparing themselves to leverage the opportunity in this space because it is clear that customers will eventually go down this path.
"We have had some good success stories in the Middle East but it is not quite at the same level as compared to other regions," he added.
According to the Vice President, the next phase in the channel market will be a continuation of the solution selling approach.
"My expectation from partners is clear – to drive at least double market growth. If we don't capitalise on that then we fail to seize the opportunity that is upon us."
Even for the overall business, Small expects it to grow double in the next two years.
He said, "Our absolute ambition is to ensure all our products are best-of-breed and at the same time, are fully integrated. This will enable us to be in a unique position in the industry in order to capitalise on that growth."
He added that the company's current portfolio also places them in a unique space as the integration has already been completed. "The addition of new vendors into our Security Innovation Alliance, opens up more interesting opportunities for partners. We are on a clear path to growth."