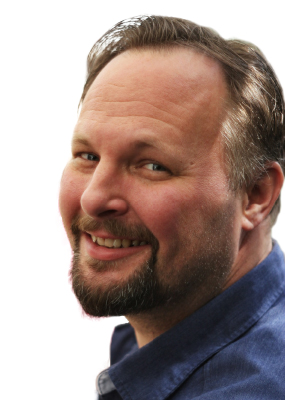 Frank Basinski, Director, Partner Programs and Enablement, Red Hat EMEA, explains how open source can be an enabler in the digital era. 
Disruptive innovation drives the relentless development of technology. Businesses today are in the midst of a digital transformation, how they manage the process will prove critical to their long-term success.
ICT market research firm, IDC, defines the explosion of innovation and value creation in the industry as the third platform, built on the technology pillars of mobile computing, cloud services, Big Data and analytics, and social. The firm goes on to predict that by the year 2020, 44 percent of all IT spending and 100 percent of all IT growth will emerge from the third platform. It is clear that digital transformation represents a massive opportunity for technology suppliers and providers.
Partner for a phased transformation
While digital transformation is a matter of 'when' rather than 'if', this rush to the third platform should not be done blindly. This is where strong relationships come into the equation. Organisations need to analyse where they stand, where they want to go, and what is really key to the business. Furthermore, digital transformation should be phased in — if it is done step-by-step, technology practitioners will see what works and what doesn't. End customers need integration and interoperability to facilitate their transformation plans. This represents a major business opportunity with systems integrator partners.
Businesses will not rip everything out that is part of the classical environment. In truth, there will likely be an indefinitely prolonged hybrid landscape where legacy structures exist alongside the next-generation. There will be a requirement to maintain older systems, and so the question is how are those environments connected to the next-generation?
And while enterprises are looking for ways to approach this daunting task — building the next-generation infrastructure for dynamic growth and competitiveness while modernising their data centre and standardising it, so it can be better connected to the new systems — their partners are facing a similar challenge.
Partners are at a point where they have to make important decisions about which vendors to work with as those decisions could fundamentally impact their success in the future. They also have to focus on putting a sustainable strategy in place with those vendors.
Focus on open source
Developments in cloud, Big Data, analytics, and social and mobile technologies are all happening to a large extent because the underlying technology is evolving quickly, and we believe that this is happening because a lot of it is based on open source and is developed collaboratively between multiple communities and companies. Much of the cloud is based on Linux and open source based technologies, consequently open source is a key driving force in these changes and the rapid innovation cycles.
This in itself is a reflection of what open source already has and can achieve. For example, commoditising proprietary technology from old Unix systems to virtualisation software, or replacing operating systems with Linux and facilitating the rise of the standard x86 Intel server. Increased adoption of open source has made the core principles and ideals of open source more widely known, helping to fuel innovation in the cloud and digital transformation technologies.
And this should be a key first step for every enterprise to consider. Standardisation around open source models rather than proprietary solutions can help connect the dots between the new world and the legacy world.
Take a non-silo approach
In the context of digital transformation, many partners see that the world has become more complex. The lines are blurring and partners who have been specialising in one area need to grow competence in a wide area of technologies, working out how to evolve their offerings from second platform to third platform IT. Customers are demanding more from their partners; they need their suppliers to have a better view of trends and where the industry is going, and that they can provide more complete solutions. Not just the hardware, but also the operating systems, and maybe a platform-as-a-service. In the same way ISVs are challenged to provide their software on premise, as well as virtualised, in the private cloud or public cloud. Maybe even as Software-as-a-Service with pay-as-you-go models.
As a result, most, if not all, of our partners are thinking about software such as OpenStack, which is currently developing as a de facto standard for private clouds. OpenStack can lower the barriers between public and private clouds and enable hybrid cloud models, which are key to staying flexible and agile.
However, while we have seen positive momentum toward open source, there is always a natural reticence to adopt something that is out of your comfort zone. Perhaps there is a misconception among some that it is not ready or robust, or perhaps they're worried that they do not have the knowledge to make it work. Striking a partnership with a credible player in the space is one obvious way forward.
To make adoption of new technologies such as OpenStack easier for partners, we are providing training and enablement for our partners and is working with other market leaders to reduce the complexity of entering these markets.
Help to navigate the digital minefield
Nevertheless, digital transformation continues to make waves across all industries, and although some partners are getting actively engaged and driving their digital transformation strategies and vision, there is still a lot of uncertainty among partners in the market. As a result, many are asking themselves vital questions such as, are they ready, do they already have the knowledge, is it something they really want to do?
Training is a priority to help them identify the gaps and gain access to the resources needed to effectively support the digital transformation agenda.
Prepare for success
In order, not just to survive the paradigm shift to the third platform but to thrive, people need to think more about what software can do. Because when hardware and operating systems are being standardised, the value in the infrastructure is created in upper layer software and management tools, which enable companies to exploit the benefits of their classical and next-generation environments in a more open and flexible way – avoiding lock in and being able to adapt and change quickly. It's an exciting time for open source, as more organisations everywhere are recognising the increasingly important role it has to play in driving digital transformation. As the industry continues to face enormous changes going forward, those who succeed will be those well prepared to evolve their businesses to fit with the digital strategies of their customers.