Inflexible and complex IT infrastructures can hamper any organisation. These barriers result in slow deployment of critical applications and services, leaving them unable to keep up with growing business demands. Virtual desktop infrastructure (VDI) can tackle these issues, and bring a whole host of benefits.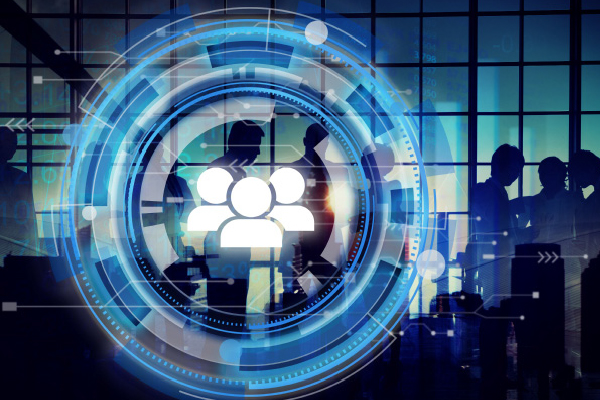 Among the many tasks IT teams are charged with is supporting a variety of desktops, laptops, and other end-user devices for employees.
The management of physical desktops can be daunting, as it requires a significant amount of effort, time, cost and resources. Moreover, physical desktops are not only expensive and maintenance-heavy, they also no longer support the demands of an increasingly mobile workforce.
Strained IT budgets and the growing popularity of mobility and BYOD trends each point to the need for enterprises to re-think desktop strategies. VDI offers numerous benefits, mainly in terms of bringing a more simplified desktop management and fewer hardware purchases.
"VDI refers to the part of the IT environment dedicated to hosting desktop operating systems within virtual machines," explains Arthur Dell, Director, Technology and Service, MEA, Citrix. "These virtual machines can run on a hosted, centralised or remote server."
Dell elaborates that VDI also offer other advantages for businesses such as improving productivity and efficiency at the workplace. "It can enhance an organisation's workforce in a variety of ways," he says. "Firstly, VDI enables corporate desktops to be managed centrally, which frees up the valuable time of IT personnel of having to physically look after every unit."
He explains that with a centralised management in place, desktop maintenance can be done during regular work hours without affecting the user's productivity during the day. Through VDI, completing updates, patches and software installation is possible even without user intervention.
"Another advantage is increased desktop security," says Dell. "With VDI, everything is protected and managed from one location, allowing IT to regain control over security at any given time. Also, since virtual machines are isolated from each other, security threats such as viruses found in one particular machine will not affect other desktops in the network. Overall, VDI allows for a more flexible choice of hardware, providing the option of less expensive, but more secure, thin clients."
A white paper commissioned by VMware and authored by IDC analysts Randy Perry and Brett Waldmann noted that VDI can bring enterprises two primary business values – improved operational efficiency, and improved control over data and users.
The task of maintaining physical desktops throughout their life cycles can be daunting. IT teams will need to perform a range of tasks to ensure that PCs are kept up to date and remain operational to support the productivity of employees. "The challenges this poses to IT varies significantly depending on the number of desktops in the environment and the regulatory requirements that must be met," says the IDC study. "Since VDI simplifies the processes in performing these tasks, it can definitely improve efficiency within the business."
The study goes on to highlight how VDI can bring ease of use for far-reaching stakeholders.  "By centralising the client's storage and execution, IT can better manage its access, thereby eliminating potential security risks and in some cases more easily complying with government regulations," it says. "Centralisation of the desktop, and in particular the deployment of thin clients, can also substantially simplify support for geographically distributed end-users and contract workers."
The use of VDI is prevalent in organisations that have a considerable workforce size, where end-users need to access certain applications simultaneously. "In the Middle East, organisations are increasingly adopting VDI as it separates the desktop from the hardware to increase employee mobility, provide easy recovery of data, and lower costs," explains Savitha Bhaskar, COO, Condo Protego. "VDI is especially useful for large enterprises with hundreds of employees at workstations, such as banking and finance, healthcare, and customer service."
Dell concurs, highlighting that the unprecedented growth of the ICT market is one of the main factors driving the need for virtualised desktops in the region. "Workplace and digital transformation, driven by demand for mobile working, remain critically important phenomena across all industries here in the region," he says. "This has led to many IT decision-makers focusing on adopting new technologies to improve business operations. Another factor is accelerated globalisation and the rapid proliferation of devices and app platforms, which has made mobility in the workplace both an expectation and a necessity, driving dramatic changes in how IT organisations respond."
As good as VDI sounds, it's not without some pitfalls. According to the IDC study, the effort to deploy and manage VDI technology will require sufficiently powerful IT infrastructure. "Data centre capacity constraints can significantly limit the extent to which an organisation can support virtualised desktops internally," the study says. "Inadequate storage, network, and server capacities can also severely limit the effectiveness of a VDI implementation. At the same time, the requirement for desktop operations management to rely on server administrators within the data centre can create a challenge for those looking to leverage VDI within their desktop environments."
While boosting employee productivity is among the main benefits and reasons for deploying the technology within the company, some users may tend to be a bit reserved towards the idea of using VDI. From the user point of view, one of the barriers enterprises face when utilising VDI is the usually the loss of control, according to Dell. "Some users in various organisations will tend to have a sense of ownership over their physical desktops," he says. "Therefore, they may not be favourable towards the idea of surrendering their control to a virtual desktop environment."
Another significant barrier is convincing CIOs and C-level decision makers to give their backing to a VDI investment. "Generally, VDI is thought to be expensive, complicated and unreliable," says Dell. "So, to overcome this barrier, channel partners and VDI systems integrators need to be able to articulate the various benefits that they offer to CIOs and C-level decision-makers. At the same time, choosing the right security technology can result in a successful VDI implementation that ensures the protection of systems and data."
Bhaskar agrees, explaining that organisations will be able to take full advantage of VDI if they a have a better understanding of the parameters that deploying a VDI entails. "Before jumping into VDI, Middle East organisations should first consult with channel partners to understand how VDI can best meet their business needs and their digital transformation strategies," she says.
Industry experts encourage organisations to carefully analyse their own organisational needs first before implementing VDI.  They should then develop a holistic virtualisation strategy and then look for the VDI technologies that best fit their needs. Deepak Narain, Senior Manager, Systems Engineering MENA, VMware, said, "Because the use of VDI is still maturing, IT organisations will find that testing and proofs of concept take longer and cost more for VDI technology than for many other technologies that they deploy," he says. "To maximise ROI on these projects, organisations must have a comprehensive testing phase so that there are no significant surprises when the technology is put into production."
During the last couple of years, a number of vendors have introduced hyper-converged infrastructures to further support VDI, to make it more manageable. "Compounding technological efficiency through aggregation is the most valuable aspect of hyper-converged technologies," explains Dell. "Hyper-converged enables users to de-link the traditional VDI desktop from the application, which allows the delivery of applications to any device, on any platform, without the traditional reliance on the operating system."
Using hyper-converged infrastructures for VDI implementation can speed up time-to-build and eliminate risks by removing unnecessary components.  "Converged and hyper-converged infrastructure is key for Middle East organisations to adopt VDI," says Bhaskar. "As the self-contained infrastructure block provides all of the solutions in one box, and can scale to meet business needs at a competitive price."
The increasing popularity of cloud services has also evolved various virtualisation technologies. Desktop as-a-Service (DaaS), is an approach that allows IT to host virtual desktops to a cloud service provider. "Organisations that are exploring virtual desktop solutions generally select between VDI and DaaS. While both are cloud-hosted desktops and serve a very familiar function, there are differences that businesses should be aware before selecting between them," says Dell. "While VDI maintains its hardware through IT administrators located onsite, DaaS on the other hand, allows IT to source its desktops to an outside provider. Another notable difference is the cost in software licensing – VDI is a more established technology than DaaS and, therefore, software licensing is found to be more mature. DaaS is relatively new in the market, thus, major software vendors do not have cost-efficient solutions for it yet."