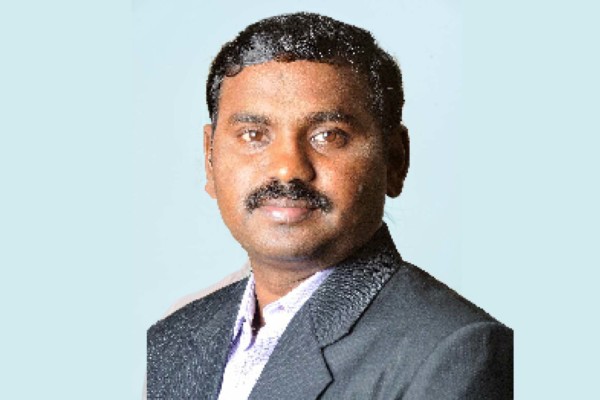 WebNMS is the IoT software and telecom network management division of Zoho Corporation. The company offers an IoT Platform that is built with APIs to support enterprise applications that focus on energy management, remote site security and mobile asset tracking. Prabhu Ramachandran, Director, WebNMS, talks about the IoT trends and the company's value proposition.
WebNMS is part of the Zoho Corporation, which also owns ManagEngine. How different are you from them?
ManageEngine does enterprise IT management while we are focused on telecom network management. In fact, Zoho started out in 1997 with WebNMS brand of products. Initially, we sold to telecom equipment vendors such as Motorola, Nokia and Siemens, and then we started selling directly to telecom service providers. Around 2009, we started working on IoT, and it was a natural evolution for us because of the fact that telecom was our core business. In IoT, we have a product line now, and our core offering is a software platform that can be used to build IoT applications. An easy analogy is Android. Google offers that platform, which is used by developers to build applications. In similar fashion, if you want to build an application for waste or water management, you have to start from sensors, connectivity, gateways, etc., which takes a lot of time and energy. We simplify that; we can integrate with any sensor so the users can take out product, do a PoC within 4 weeks. We ourselves have built around 10 ready-to-deploy solutions such as ATM site manager, cell tower manager, solar and windmill manager, and road infrastructure management.
This might be early days for IoT but we already have more than 30-40 IoT platforms in the market. What differentiates you?
It is very R&D intensive to come up with a feature-rich IoT platform such as ours with open APIs. Many of our competitors are venture capital-funded start ups while we are part of the Zoho Corporation. What we offer is a truly developer friendly product. Someone can take this, build on top of it without our help and monetise it. Besides, we are focused only on B2B applications.
Do you think telecom networks are ready to support IoT applications?
Right now, the adoption of IoT is minimal and I think networks are going to be a bottle neck. However, networks are evolving quickly and in addition to 4G or 5G, we are seeing the development of localised LAN and WAN technologies. Another interesting one is LoRa technology that can complement M2M cellular connectivity.
How do see the interest level among telecom operators in IoT?
We are already working with many telecom operators and they don't want to miss this opportunity. They have already missed the bus with cloud – the biggest cloud service provider today is Amazon, not AT&T or some other telecom player. When it comes to IoT, service providers don't want to sell just SIM cards; they want to sell the concept of connected cars and smart homes under their brands.
Do you have any deployments in this part of the world?
We are still in the RFP stage with some service providers, and in the enterprise space, Nafco is our customer. We are doing a PoC with a large bank in Saudi Arabia to monitor their ATMs and in Oman, we are working on a smart metering project.
Can you buy off-the-shelf component to develop IoT platforms?
Yes, you can but for tracking pets or something simple. But if you want to monitor an oil and gas pipeline, or smart lighting across a city, it takes more than that because it involves complex algorithms. We have been working with a dedicated IoT development team for the last four years and we are still catching up with the features.