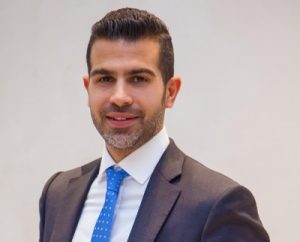 Alexander Foroozandé, channel director, META, Infoblox, shares channel strategy revolving around profitability and enablement for 2018.  
Understanding resellers' businesses well, Infoblox aims to emphasise on partner profitability and enablement during the course of 2018. Towards this goal, the company had launched a new partner programme almost a year ago.
Alexander Foroozandé, channel director, META, Infoblox, says, "The programme is designed to help partners become more profitable. We realise that if we don't enable our partners on a continuous basis, we won't be able to give them the tools that they need to grow."
Building on the new programme, the firm's channel strategy for 2018 continues to be "to do more with less". Foroozandé is clear on not wanting to expand the business by acquiring new partners.
Instead, he says, "We are going to grow by feeding back business into our existing partners."
Foroozandé says that the firm's programme stands out in the market as it is massively focused on profitability. "We encourage partners to not hesitate in letting us know when they are not making over a certain amount of margin on each opportunity. They have the right to bring it to our attention and we would then have to justify it to them. We always begin the conversation with profitability."
Working with distributors, Exclusive Networks and StarLink in the Middle East region, the firm aims to continue to do more business with less channel partners.
"We do not want to dilute the business of our existing partners, which is why we are adamant on this approach. We will also be backing our focused partners, those who have contributed to our business prominently, with dedicated support, marketing funds and new customer opportunities. This way they can accelerate to the next level."
Additionally, the company is also investing in existing partners who have contributed substantially during the year as well as developing partners termed "rising stars" who have huge potential to grow.
The security environment is constantly evolving with the possibility of new threats and partners are increasingly looking at honing their skills in this space to leverage market opportunities.
Foroozandé says, as security is a multi-layered approach, partners should not engage and disengage with vendors sporadically.
"Because this might lead to them losing in the long run," he says. "It's important for partners to first develop their own value proposition. Understand what they are trying to achieve and how they want to be perceived. They need to have a security offering that is complimenting and not contradictory."