The International Exhibition for National Security and Resilience opens today in Abu Dhabi, bringing together technology providers and government entities to showcase their latest solutions in homeland security.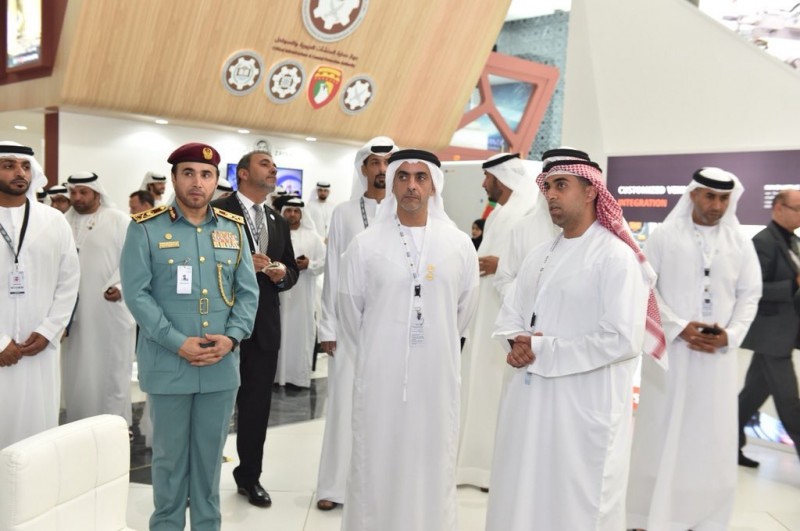 Sheikh Saif bin Zayed Al Nayhan, UAE deputy prime minister and Minister of Interior, attended the event earlier this morning, and was shown around various stands demonstrating the vital role that innovative technology is now playing in ensuring national security across the UAE.
ISNR Abu Dhabi 2018 covers the entire scope of homeland security sectors, such as digital crime management, forensics, critical infrastructure protection, border control, policing, counterterrorism, disaster management, transformative digital solutions, crime and offender management, and safety and security at major events and crowded places.
Ex-Dubai Police chief, HE Dhahi Khalfan Tamim – who is now deputy chairman of police and public security in Dubai, was also present at the exhibition, and told Tahawul Tech how vital technology is for transforming law enforcement across the globe.
"I have been particularly impressed with some of the technology I have seen on display today. The new locally-built smart operation room being showcased by Dubai Police is fantastic, and a real sign that the UAE is striving forward with innovative technology solutions to protect the community," he said.
"I would advise all of my peers to visit the exhibition to witness for themselves the significant changes technology can bring in the coming years to national security."
Abu Dhabi Civil Defence are showcasing their use of virtual reality and building information modelling (BIM) in transforming the fire assessment and inspection process when getting approval for a new building.
Bassem Gamil Faragalla Khalil, senior fire safety engineer at Abu Dhabi Civil Defence, said that VR headsets are now being used to train people in fire safety.
He added that by using 3D-BIM, the inspection and installation of safety features in new buildings has achieved "zero errors," and he believes that within the next year, the use of BIM will be "mandatory" for this inspection process.