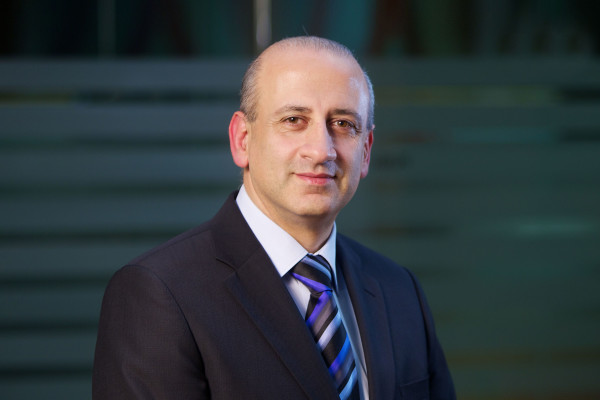 Fadi Moubarak, vice president, Channels, Avaya International, discusses how partners can maximise the "accelerated innovation" the firm aims to bring by going public.
Post a year of restructuring and successful emergence from Chapter 11, Avaya has begun trading as a publicly listed company on the New York Stock Exchange (NYSE) today. The balance sheet restructuring that took place over the last year resulted in getting rid of billions of dollars of debt, releasing over $300 million in positive cash flows. The company is now looking to invest in innovation through collaboration with partners.
"Going public is a major milestone for us because it is a sign of trust by the markets in our future. And that was based on our past performance, current strategies, customer installment base and partners' commitment to Avaya," said Fadi Moubarak, vice president, Channels, Avaya International.
He adds that being listed on the NYSE will also help the firm's partner community with "accelerated innovation" that it aims to bring.
"In the wealth of connectivity that is out there, our customers are looking to create experiences for their customers. They want to be able to automate processes and workflows in an intuitive manner. This is where Avaya has taken the conscious strategy to transform our products into platforms that are easily and smoothly integrated with other products and solutions to create seamless experiences for customers."
Moubarak explained that the firm will assist partners to address the experience creation opportunity with innovative solutions.
"We are enabling partners to integrate Avaya with other technologies and become a key component of any relevant solution for customers. We had started this journey more than a year ago and seen the benefits in the solutions that we have. We are building these solutions together with our partners.
"For our partners, it is no longer about reselling what we produce, but using what we produce to resell what they produce to create comprehensive solutions for customers. This amplifies the opportunity and partners' relevance to customers."
He adds that the value proposition is transformed and becomes more business impacting rather than adding only the value of technology.
According to Moubarak, the company has tweaked its Avaya Edge programme to reward and encourage partners to invest in this transformation.
"We have made the Avaya Edge programme to be modular. Partners can pick and choose the market segments that they are keen on. Different levels of investments will result in different types of rewards. Partners have an option to choose only a CAPEX model or go for a cloud-based one. The more they engage with Avaya, the rewards become more incremental and independent."
Moubarak says that over the course of 2018 what partners will expect from the company and what its objectives are will be along the same lines.
"With a dedicated focus on customers, we will grow our business and capture our fair market share through our solutions and value proposition."
The market can expect to see an aggressive Avaya that is a customer-focused sales machine, he adds.
"We cannot meet our objectives without our partners. They have stuck with us for many years today and now we are transforming together, because the joint opportunity in the market is tremendous."