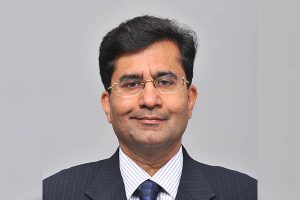 Mickey Bedi, managing director, CNS, shares his vision to transform the firm into a business solutions provider. 
CNS' recently appointed managing director, Mickey Bedi, brings with him over two decades of experience from the IT space.
Bedi began his career with HCL Group in Singapore where he headed the firm's business development operations. Since then, he has worked in management roles across organisations such as NIIT Technologies, Covansys, CSC and L&T Infotech.
Bedi says, "I was experimenting with entrepreneurship and trying to incubate start-ups as a charter member of TiE, when I got the opportunity to work with Ghobash Group, which is CNS' parent company."
Having joined ABAN Investments, a subsidiary firm of Ghobash Group, at the beginning of this year, Bedi will play a leadership role in the firm's overall technology initiatives. Additionally, he has also been tasked with running CNS.
"This was an interesting opportunity for me. Not only from a P&L perspective, but also from a point of view on how I could optimise and improve the existing parameters. CNS has a great standing in the market and has built a reputation of trust and credibility over the years," he says. "Traditionally, the company has been focused on ICT projects, which involves supply, installation and servicing of hardware and infrastructure while also managing it as a service. And the firm's EFT business includes building value-added services and software enhancement to make it seamless for customers. My vision for CNS is to transform it into a technology-enabled business solutions provider."
The MD's focus is to evolve the business to gain more out of value-added services oriented into the newer offerings. "Today's emerging technologies such as cloud, mobile, Big Data, Internet of Things, analytics and applications are seen as drivers of revenue, market share and business strategies."
Bedi says taking CNS to the next level comes down to ensuring that his team understands their customers' businesses. "Technology is only an enabler. It is critical to understand what is relevant for our customers' business today and for the next couple of years as well," he explains.
Over the last five months in his new role, Bedi has worked on developing a vertical-oriented approach, and has integrated the company's ICT and EFT businesses together.
He says, "My priority is to establish an open communications channel between all departments. Along with my leadership team, this is the culture we are trying to inculcate within the firm. The market can expect to see a new CNS, a systems integrator that is going beyond traditional ICT and being a supplier of one kind of technology. We are aiming to be relevant in the dynamic business environment and become the trusted advisor that our customers are seeking."