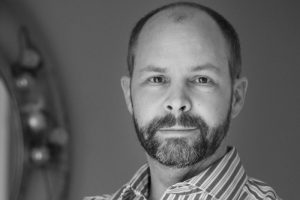 Despite the cloud's presence, organisations are only recently starting to understand the level of cloud adoption that is appropriate for their business needs.
For many businesses, hybrid cloud models are the favoured approach in terms of agility, and the ability to maintain control of sensitive data on-premise. This approach also supports the digital transformation journey that many organisations have already started, or about to embark on.
The truth is that while virtualisation and cloud technologies have offered up a wealth of new opportunities to maintain uptime and boost agility, there are a number of things that can trip you up. Hypervisor portability is the first, closely followed by challenges of hardware lock-in brought about by dedupe appliances that either limit cloud choice or force you to add gateway infrastructure. The challenge of VM sprawl hoovering-up budget both on-premise and in the cloud is also significant, with some analysts suggesting as many 35-50% of VM's may be Zombies. Public cloud providers also mostly offer only snapshot and replication for protection, which just doesn't offer the security of a point-in-time copy.
Businesses therefore need a holistic, highly scalable and cost-effective means of protecting critical data both on premise and in the cloud, while at the same time keeping an eye costs.
So how do you tame public cloud solutions and make them work for your organisation?
There are several ways in which the cloud is helping to democratise data protection strategies:
'Recover on demand' cloud DR for tier 2 workloads can significantly cut the cost of running your own DR facilities
VM conversion tools and transport that enables you to get the right workload in the right cloud, avoiding cloud lock-in issues and boosting dev and test processes
Reverse DR, using on-premise infrastructure in event of a public cloud workload becoming compromised, or because of a major outage
Management tools to deal with private and public cloud VM sprawl
The cloud is an essential business enabler and IT leaders are increasingly faced with a conundrum: how can they maximise value from cloud computing, whilst maintaining data security?
To successfully capitalise on all that cloud solutions can offer, businesses should pay close attention to the data management tools they choose.
The best ones will allow you to:
Provide visibility of all of your data, whether on-premise, in the cloud or in key SaaS applications
Set policies aligned to your SLAs for all of your systems, virtual or physical, that can leverage shared infrastructure, management and reporting for the greatest efficiency
Automate key functions critical to DR/cloud DR, such as hypervisor conversion, testing and reporting
Create automated workflow processes that support your service catalogue and transformational processes such as DevOps
Provide agnostic support for the broadest range of enterprise systems, hypervisors, arrays and cloud providers so that you can leverage the tools you need to be competitive
Using and storing large amounts of necessary or confidential data means that businesses need to have a true data management plan in place, that won't lock them into any particular cloud supplier. Businesses should therefore look for a holistic, scalable, agnostic means of storing, accessing and recovering business critical data, both on-premise and in the cloud so they can make the most of the of the business opportunities cloud can offer, without the risk.