CNME Editor Mark Forker spoke to Hammad Sharif, CIO, Middle East, Global Emerging Market & Africa at Procter & Gamble, to find out how the role of the CIO has changed in the digital economy, how their global supply chains coped during the COVID-19 pandemic – and how he is focused on harnessing the power of digital technologies to propel their business growth.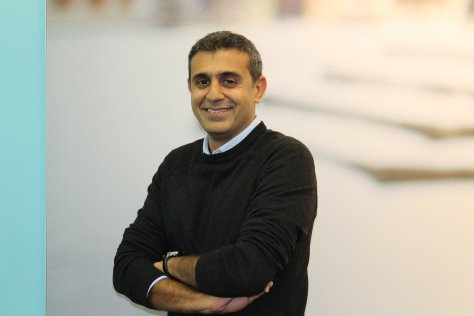 You have spent almost 15 years at P&G, in which you have held several key positions before being appointed as the new CIO for the Middle East & Africa in 2019. Can you tell us more about your journey with P&G during that period – and what your key role and responsibilities are as the CIO of the company? 
I started with Procter & Gamble in Pakistan in 2006, where I spent the first four years of my career. Looking back at this period, I am proud of several accomplishments that I had an influential role in achieving. These include our SAP ERP suite rollout and new digital supply chain infrastructure and capabilities, such as a new manufacturing facility and distribution center. My tenure in Pakistan undoubtedly prepared me for what was to follow and, in 2010, I was presented with the opportunity to work in Africa as part of P&G's Grow Africa strategy.
This next chapter was one full of excitement as we laid continent-wide digital foundations and a robust P&G footprint. We digitised market sales operations in their entirety, establishing real-time data connectivity with our distribution and retail partners. I remained in Africa until 2014 when I relocated to Dubai, and this is where I have been based ever since, working on various Middle Eastern assignments in regional technology leadership roles. As a CIO, I lead our digital growth and value (DGV) strategy, which revolves around understanding consumers with digital engagement, superior retail execution in-store and online, and improving operational productivity and digital capabilities across our organisation.
Earlier this year you were recognised as one of the region's top CIO's and decision-makers by IDC, which is all the more impressive considering you've only been in your role as CIO for less than 2 years. In your opinion, what projects and initiatives did you oversee that led to this recognition?
Innovation is at the heart of our digital strategy, and I am both proud and excited that P&G has been recognised as an innovation category winner at the IDC Middle East, Turkey, and Africa awards. Regarding the standout projects and initiatives that I believe led to this accomplishment, we shared a recent machine learning (ML) and artificial intelligence (AI) initiative aimed towards enhancing our market operations. This was the first-of-its-kind in the region and ultimately succeeded in guiding our salesforce on key business opportunities with much greater speed and accuracy than ever before. The initiative also helped us grow our regional business profile, presence, and acumen, and has since been utilised to bolster our retail execution practices.
We know that Procter & Gamble is the largest consumer goods company in the world. However, can you tell our readers about the challenges you were forced to overcome during the COVID-19 pandemic as traditional global supply chains were ground to a halt? 
Pandemic repercussions have given rise to an array of challenges in recent times, and we have seen several become apparent across the supply chain landscape. In addition to mass global supply chain disruption, there has also been an unprecedented shift in consumer behavior, with many now preferring to use online channels. As such, one of our priorities at P&G has been to ensure that we remain ahead of the curve, adopting a control tower approach to gain end-to-end supply chain visibility. At the same time, we continue to constantly add more data signals to optimise our supply chains and meet the demands of those we serve, including in-store and online availability.
We now live in an on-demand digital economy that is underpinned by technology. Can you tell us how P&G has leveraged transformative technologies to enhance its productivity, efficiency and output? 
At P&G, we believe strongly in utilising technology to drive productivity, efficiency, and simplification across our organisation and scope of operations. In line with this principle, we are currently working on multiple initiatives to ensure we achieve our aspirations in this direction. For example, we are introducing automation to our manufacturing operations to bolster both product quality and operational efficiency. Furthermore, we are introducing new cloud-based capabilities to enhance workforce productivity, and continue to work closely with our partners for integration and data purposes and to improve the speed and decisiveness of our decision-making.
What are your strategic plans to continue to solidify P&G's position here in the Middle East & Africa, and what are your primary objectives and goals for the remainder of 2021? 
Looking ahead to the remainder of 2021, my primary objectives remain harnessing the power of digital technologies and data to propel our business growth and value creation efforts. Sustained success here will help solidify P&G's regional status, while another overarching ambition is for the Middle East and Africa (MEA) to be synonymous with thought leadership and digital innovation.