In this month's edition of GovTech, we take a closer look at the partnership between aerospace engineering and leasing business Sanad, and IT company CNS – by speaking to Kashish Kohli, CFO, Sanad Aerotech and Powertech, and Hatem Hariri, Managing Director at CNS, to find out more about how CNS helped Sanad migrate their IT services to the cloud.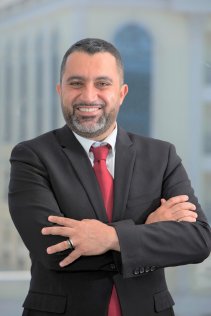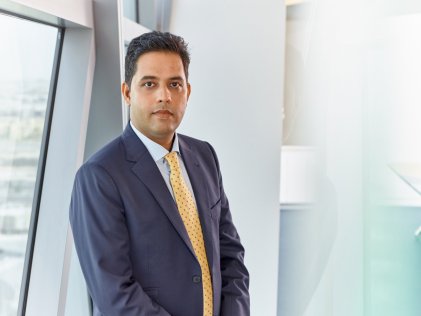 Can you outline to us how CNS leveraged their expertise and product portfolio to enable Sanad to completely migrate their IT services to the cloud?
Kashish Kohli: Sanad is an integrated industrial provider of MRO services and lease finance solutions across the global aerospace, industrial, and energy sectors with advanced technology at the heart of our DNA.
In early 2020, we decided to embrace digital transformation and defined a clear roadmap for migration to cloud for multiple key applications. This was based on a comprehensive assessment of the current environment and the vision for the future that mitigates risks and unlocks opportunities.
As we all know that cloud implementation is a complex activity and could present significant business continuity risks if not done by an experienced service provider.
We considered various factors in our assessments including the capability and experience of CNS in selecting them as our implementation partner. CNS is a cloud neutral vendor, with a particular focus on solution architecture. CNS leveraged their expertise and experience to support us in a seamless and streamlined transition to cloud.
We will continue, working with our long-term partners like CNS, to invest in monitoring and managing our cloud-based services, applications and infrastructure to drive further cost optimisation and performance improvement without compromising security.
What were the immediate business benefits for Sanad in having access to remote and in-house managed services for all their IT operations following the execution of the project by CNS?
Kashish Kohli: In today's digital transformation era, Information Technology (IT) forms a critical path for the business success which requires IT teams to be agile in managing their infrastructure and applications.
Sanad has experienced exponential growth in recent years and to ensure that IT aids competitiveness whilst providing impetus to growth, we decided to opt for a managed services IT model.
We believe this will better allow us to focus on our core business competencies, while a capable Managed Service Provider (MSP) takes care of requirements such as IT infrastructure, enterprise application and functions related to network and security.
Based on the long experience of CNS with multiple reputable industry players – ranging from healthcare, government, education, retail to real estate, CNS brings:
Access to best practices, proven expertise, and round-the-clock experienced resources
Predictable and lower costs with ability to scale
24/7 monitoring and proactive maintenance
Robust and secure IT environments through active management of network performance, security, backup, email, helpdesk, and more.
Overall, this would help improve the business productivity, significantly enhance end-user experience, application performance and reduce overall IT cost.
Can you tell our readers more about the impact invoice process automation via RPA technology had on your day-to-day business operations?
Kashish Kohli: Sanad is known for its integrated industrial services, which provide customers and partners with the highest levels of reliability, quality, performance, world class turn-around-times and ensuring the availability of MRO services at the time and place that customers and partners need.
On one hand, Sanad guarantees to airlines and OEM's the availability of aircraft engines according to the flight schedules of customers and partners without any delay or concerns on the quality of the services provided. On the other hand, Sanad provides access to a distinctive financing portfolio that is specially designed according to customer needs and promotes a number of benefits including capital preservation, cost reductions and increased asset utilisation.
Because of its excellence in specialised industrial services, Sanad has become a major contributor to the industrial services sector locally and globally. It has strong partnerships with major OEM's, airlines and financial institutions such as Pratt & Whitney, Siemens, Rolls-Royce and GE, in addition to more than 18 international airlines. Thanks to its strong partnerships around the world, the company's exports of industrial services amounted to between 80-85% of its total revenues.
The sophisticated customer base, spanning from South East Asia to South America, and the stringent industry regulations requires us to prepare detailed invoices which further requires screening of documents from multiple internal and external sources with high volume of transactions for each invoice, all done manually.
We decided to initiate a Robotic Process Automation (RPA) initiative to achieve cost savings, improved efficiency and accuracy whilst adhering to regulations and compliance guidelines. Invoicing was the natural candidate considering the high volume of transactions, repetitive tasks, extraction and analysis of large set of data and requirements of timely and accurate delivery of data. However, this was also one of the most complicated processes.
RPA Solution, utilising unattended robots, automated the invoicing process and offered the following benefits:
Reduced invoicing workload
Significant reduction in processing time
Automated validation of information extracted from multiple source reports and documents
Ensuring data accuracy by generating error logs and communication through emails
Enable audit trail of process documents and records
Better insights and visibility on total costs at a one place
What cybersecurity assurances did CNS provide SANAD and what solutions are you deploying to keep them protected following their migration to the cloud?
Hatem Hariri: When we approached Sanad to take on this project, we assured their team of the latest Cloud security, that being of course the full protection of their data, applications, and infrastructures while migrating to the cloud.
The peace of mind we offer our clients comes from four essential pillars we apply to the process, that being visibility and compliance, compute-based security, integrated network protections and finally identity security.
CNS then addressed the above and worked with Sanad on their security assurance strategy with a Zero Trust approach, by implementing:
Secure Server Policies defined and rolled out
Endpoint Security and Remediation with AI powered tools
Advanced Network Threat Management solutions deployed in layered approach.
Identity Management with Multi-Factor Authentication
Device Management with Security Policies rollout and compliance
Hybrid Cloud Security Enterprise, Server Middle East Edition
Primary, DR & HQ Site Perimeter Firewalls with centralised management & logging
Security Awareness Platform.
Do you offer 24/7 support operations to Sanad now that the project has been compete, do you provide end-to-end services? 
Hatem Hariri: CNS's competitive edge is based on our managed services capabilities, and we're leading the industry in on-and-off-site security monitoring. To provide Sanad the best end-to-end service, we designed the best solutions for their needs by splitting our support team into three categories:
Service Delivery Center: Agents are assigned for call logging, system monitoring, first call resolution and L1 support.
Onsite Support: To help the end users in their daily challenges and to provide complete infrastructure support when needed
Level 3 Support: Where our SME will be engaged in case of higher experience needed.
Not only will this provide adequate support when needed, but it is also the most efficient and cost-effective solution for our client.
Why do you think more and more businesses are choosing CNS as their partner of choice for cloud migration and an overhaul of their IT operations?
Hatem Hariri: Our full-service Cloud offering leaves nothing out. When you come to CNS, you know you're going to leave your business in the right hands, with the right tools to manage your total Cloud needs, from the ground up. CNS's innovative cloud portfolio's and services offer:
Risk free migration
0% Business downtime during migration
Hybrid/Multi cloud management
24/7 Managed Services
Cost optimisation as an ongoing activity
Pro-active monitoring of Cloud resources
Handholding and Enablement
During the last few years, CNS has proved itself to be the best option for the integration of new technologies, including Cloud from all aspects of a client's IT requirements.
Commercially, we are extremely competitive in the market as we guide our customers through their migration to the cloud, hopefully to gain their trust and continue this digitalisation journey with them.
We're extremely systematic with our Cloud Managed Services as we capably implement all the required policies. Our customers' complete satisfaction is ensured with our handling of their technology pain points.
And technically, with the presence of our SME in all the domains, we are able to promise efficient business continuity for our customers at all times.