CNME Editor Mark Forker spoke to technology firebrand Dr. Jassim Haji, President of AI Society Bahrain, to find out what his assessment of the IT ecosystem is following the impact of the COVID-19 pandemic – and what trends and technologies he expects to see emerge in the new digital economy.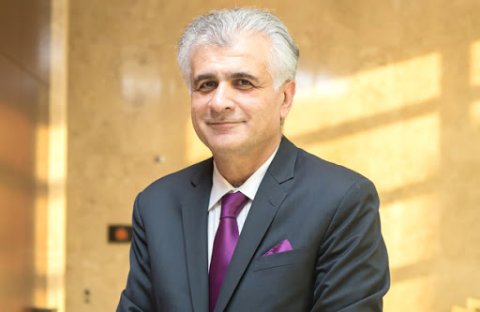 The consequences and impact of the COVID-19 pandemic has rather inevitably restructured the entire social fabric that binds us all together – and has fundamentally changed the way we live and work forever. However, it also drastically upended the culture and changed the mindsets that existed with a lot of enterprises here in the Middle East region.
As a result, we have seen exponential growth in digital transformation projects, and a mass adoption of transformative technologies such as AI and Machine Learning.
Dr. Jassim Haji is one of the most respected and prominent technology thought leaders in the GCC region and in a candid interview with CNME, he outlines some of the most pressing issues in today's IT climate, which has been termed the 'new normal'.
One of the welcomed changes experienced by his peers over the last number of months has been the absence of a stringent approach to the allocation of budgets for the IT department.
"Every CIO that I've spoken to in the last few months has expressed their delight with their budgets for the year ahead. Traditionally, when they submitted their annual operating costs for the year ahead it would be slashed by around 90%. The perception prior to the COVID-19 pandemic was that many of the technologies, such as AI, were too futuristic and not needed", said Haji.
He added that decision-makers have always been relatively conservative and cautious when it comes to how much they should invest in IT, but he conceded that mindsets have changed.
"Since the onset of the global health crisis in March of last year, attitudes towards IT spending and investment in emerging and transformative technologies have changed. Technology allowed businesses to keep the lights on during the pandemic. A progressive mindset towards technology is a necessity to survive in this data-driven digital economy", said Haji.
The President of the AI Society Bahrain highlighted how he believes there is an ongoing issue in the IT ecosystem over the differences between digital transformation and smart transformation – and stressed that a distinction needs to be made between the two.
"There appears to me to be a lot of confusion around how you determine digital transformation and smart transformation. For example, I was a guest speaker at a recent Digital Banking conference here in the Middle East, and before my speech I listened to a panel discussion, which was focused on the future of technology and banking, and quite frankly I found it quite scary. These people are leaders in the banking sector, but all they were talking about was digital transformation and automation, and I thought these are the people who should be perpetuating the future of technology and investment to their stakeholders, but instead they were talking about the future through the digital transformation of traditional outdated models such as mobile applications and websites", said Haji.
Haji stated that he was alarmed by some of the deliberations made by the panelists during their discussion and was unequivocally blunt in his response, stressing that investments in technologies need to be strategic.
"I was quite blunt and informed them that I disagreed with all of them. It is critically important that when your spending money on technology, you acknowledge the fact that it's not like an office decoration that you can change in a year, it's a long-term strategic investment. If you start going that way and shift to Machine Learning, IoT and 5G then you are going to be faced with a big hurdle to jump. They need to start now, and they need to start implementing frameworks for it – and I came to the conclusion from listening to the discussion that they had not yet determined what is the right path for them – wanting to transform is great, but it has to be 'smart', otherwise it's not going to be a success", said Haji.
According to Haji there are three key pillars that define what he describes as 'real transformation'. The first of which is data science, understanding your data, but more importantly leveraging it to empower you to make decisions that have a positive impact on your operations.
"The first stage, or core value of real transformation in my opinion is your data analytics. Data is going to determine your future, and it's going to determine the future for countries, let alone enterprises, so data really is key. It's not about your technician taking your data and simply storing it, the problem is that 90% of data is stored the way files were stored 20 years ago, which serves no purpose as it is ultimately unused, but data is there for you to use everyday and make decisions in real-time that provides intrinsic value to your organisation. Data is there for machines to keep learning and by using historical data to understand the patterns can enable data scientists to make business forecasts and more sound decision making", said Haji.
The second pillar of real transformation according to Haji is in algorithms and statistical data analysis, which as he points out is an area where there is growing demand globally from companies, who are bemoaning a lack of talent.
"I am currently taking part in a program with Universities, which has been designed to select candidates for advanced AI training, but we don't look at how good they are in IT, it doesn't matter, because I know they'll learn it, or can do a course in programming or something. What is important for us is that they are proficient in mathematics, statistics, and algorithms", said Haji.
The dynamic IT leader added that a student could be a genius with very little IT background and can be used to help companies build future technologies.
"On a global scale there is a huge shortage of resources and there is a great demand for these skills, namely data analytics and understanding algorithms. If you look at Google and Microsoft's policy of recruitment to bridge this talent acquisition gap, it doesn't matter if you don't have a University degree anymore, as long as you have the skills and knowledge required in these areas then you'll get the job. A University education is a bonus, but it's not a necessity anymore", said Haji.
The third pillar and in his opinion the least important of the three pillars was in relation to the IT in terms of natural language such as Java and Python, which he believes would be more cost effective if it is outsourced.
"Why do you need networking and programming when you can outsource it and you can do it cheaply? If you don't think like that then you're going to struggle. The two key pillars can remain in-house, and the third part can be outsourced because it is simply much, much cost effective and is more practical", said Haji.
Haji pointed to a study by Gartner, which claimed that 80% of the banks across the world will not be presented in the same way as they are today in 10 years. It is being predicted that traditional banks will make way for 'virtual banks''.
"Today, we have three types of banks. Traditional banks are very cumbersome, and they do limited automation, of course they do have some automation in the back office for their core banking to enable their employees to work with the systems. The second type of banks are banks that embrace digital transformation. They have retained their employees and physical branches, but they are providing much more a customer service driven experience, by giving their customers greater control and autonomy in terms of how they bank. The third type is virtual banks, and these are banks that rely on Machine Learning and smart technologies, and have no physical branches, and no employees", said Haji.
When asked if these 'virtual banks' were an extension to global banks such as JP Morgan and HSBC, or separate entities entirely, Haji made another important distinction.
"Yes, within the concept of virtual banks there are two categories. The first category are financial institutions that have cautiously adopted virtual banks and placed them under their overall organisational umbrella, but there are other banks that are completely new and have been created through significant investment", said Haji.
However, he did stress that he was not an advocate for the first category of virtual banks – and believed this type of business model was not conducive for creating an environment which allowed innovation to flourish, which the second category exclusively caters for.
"Banks in the future will certainly comprise more of the second category. The problem with the first is that they still want to retain control, but this stifles innovation in my opinion, and if you're an established bank and you create a virtual bank then inevitably your costs will be split between the operating cost of your virtual bank and your main physical bank, whereas as the virtual banks of the future, have no real overheads, physical branches and in many cases employees, which will yield better results and greater flexibility," concluded Haji.