CNME Editor Mark Forker secured an exclusive interview with Abdulrahman Mutrib, CTO, Seera, to find out how the leading travel and tourism company adapted its business model to deal with the challenges presented by the COVID-19 crisis – and how technology is empowering them to make better decisions.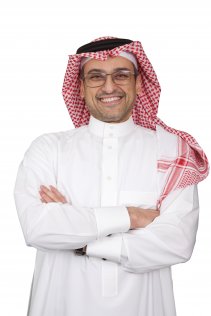 COVID-19 pandemic impacted every global industry, however, it's fair to say that the travel and hospitality sector was one of the worst affected. What strategy did Seera undertake as part of their efforts to combat the unprecedented challenges they faced and maintain their overall business operations?
In the early stages of the pandemic, our main focus was geared towards supporting customers in their travel arrangements and changes thereof, for our flagship consumer travel brand Almosafer, that meant consolidating our omni-channel efforts to provide travel advisory, and seamless cancellations, amendments and refunds for our customers.
The second phase was driven by our efforts in terms of preparation for what we anticipate to be the new normal. Re-evaluating our roadmaps and seizing the 'downtime' as an opportunity for the intensive development of products and services that will be crucial for when travel recovers.
During the crisis, we have re-evaluated our roadmaps and seized the 'downtime' as an opportunity for the intensive development of products and services that will be crucial for when travel recovers.
We are working on a lot of our legacy technologies and bringing them up to speed, as well as tech projects focused on improving efficiencies across the group. Automation of process will play a major role in efficiently being able to handle a potential second wave or another crisis of this magnitude. Flexibility vs. trip certainty will play a key part in this.
Travel advisory across the omnichannel offering was essential – training our teams to become experts in regulations, developments and overall advisory geared towards the safety and ease of mind for our customers.
The COVID-19 crisis is still ongoing, and whilst there is room for renewed optimism and hope in 2021, especially with the introduction of a new vaccine, the situation in many countries around travel remains very fragile and subject to change at any time. How have you altered your business model to be more fluid and flexible to be able to adapt to the evolving changes and market demands in this new era labelled as the 'new normal'?
We have further pursued our vision of transformation across the organisation and are heavily investing in the digitisation of products and services, as well as the training of our teams to become the best travel advisors in the region and beyond.
The automation of processes, and the evolution of customer service channels also played a big role. Basically, we have done nothing but get ready for what is to come.
You have enjoyed a five-year partnership with Amazon Web Services, but the collaboration between both entities became broader and was significantly deepened as a direct result of the global health crisis. What role did AWS play in terms of helping you cut costs and become more operationally efficient in the days after the global lockdown was announced?
I wouldn't necessarily say our relationship has deepened, it has always been a fruitful partnership from the beginning and the pandemic has not changed that. We work with AWS as part of our team and they have helped us identify those areas, where cost cutting was possible by working with devops and tech teams on optimisation projects. This has certainly helped us navigate our way through lockdown times, where cost saving was essential.
In the case study you conducted with AWS, you reference the importance of putting technology front and centre in a post-COVID future. Where you guilty of not embracing emerging technologies quicker and integrating them as part of your organisation prior to the outset of the pandemic?
No. We pride ourselves as a tech-driven organisation that puts data-driven decision making at its core. I believe that our technology-first mindset was largely what helped us navigate through tough times. With certain systems in place and the groundwork for developments in place, we were able to work with agility.
Seera is one of the leading travel companies in the Middle East and has a long and distinguished reputation with over 40 years of experience. In your opinion, how has Seera sustained its success over such a prolonged period of time, and what ultimately differentiates the company from other travel companies?
Our vision is to become the leading travel and tourism company in the region with a portfolio of trust brands that will consistently exceed customers' expectations.
Seera's strategy is driven by three key value-creation engines; namely, the travel market, in-and-out of Saudi Arabia, is massive, underserved, and is growing; brand trust and local knowledge matter; and scale in travel is essential and is a powerful competitive advantage.
Saudi Arabia is undergoing an economic and social transformation, and we are determined to be at the forefront of these positive developments, with the ultimate purpose of opening up the opportunity of travel for all, by connecting cultures.
What sets us apart from other travel companies:
Talent – we recruit, foster and develop the some of the brightest minds in the business.
We have 40+ years of experience in the Middle East and KSA market and truly know the customer better than any 'outsider' ever could.
Our vast network of strong partnerships helps us elevate the customer experience.
An ambitious vision, board and management team and we are willing to take or risks.
Nobody could ever have predicted what occurred in 2020, but as stated above there is great hope that 2021 will be the start of the fightback. What's your predictions for 2021, and the future of travel in a post-COVID world?
We see initial interest in international outbound from KSA with the recent announcement of international opening post Ramadan (as of January 29th announcement).
Domestic tourism is still of high interest to Saudi travellers. As for international inbound, our DMC is already getting busy with leads from groups and individuals from around the globe.
We will see regional tourism recover to a large extent, especially towards Q3/Q4 – as Seera we will emerge stronger, as we have used the downtime to set the foundations in place.