CNME caught up with Lee Miles, Red Hat's general manager for the CEMEA region, to discuss how the progression of open source adoption has contributed to the company's recent 25-year milestone.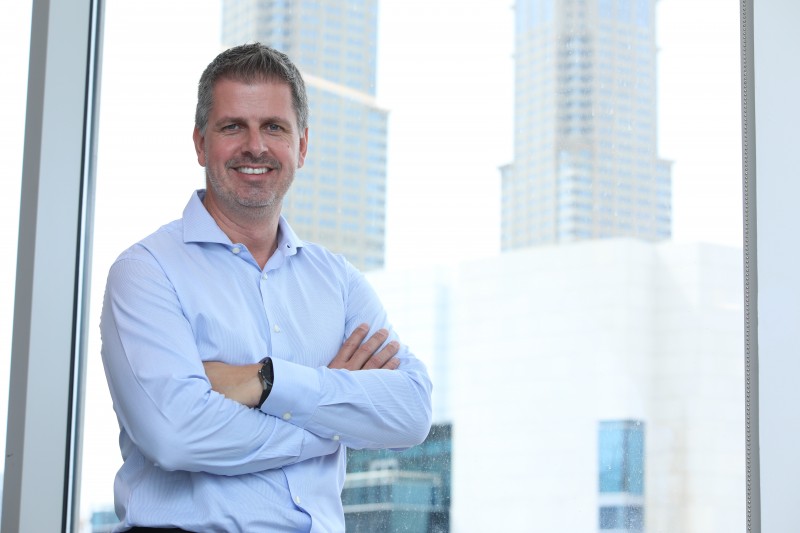 "If someone had said back in 1993 that Red Hat, or any open source company for that matter, would one day become a $3 billion organisation, they'd have laughed you right out of the room," says Red Hat's Lee Miles.
The firm recently celebrated 25 years in business, and according to Miles, Red Hat is as strong as ever. Four years into his tenure at the company here in the Middle East, he has been "pleasantly surprised" and "very impressed" that regional organisations are already pursuing strong strategies in open source.
"When I first arrived at Red Hat, I was under the impression I would be here to evangelise companies to open source, when in fact, that hasn't needed to happen," he says. "The market is already very well versed, and various industry organisations are utilising open source to accelerate performance."
Areas of particular focus for Red Hat in the last four years have centred around three key verticals: telcos, financial services and the public sector.
"We're lucky that many of the government organisations across the Middle East are working towards digitisation, and we're working very closely with many of them to deliver the nation's smart government initiatives," he says.
But while the acceptance of open source is accelerating in the region, there are still common misconceptions that Miles is working to demystify.
"The two main ones I often hear are that open source is free, and not secure," he says. "It's common knowledge that open source doesn't require a licensing fee and is therefore free to download and utilise. While open source software with zero support can be obtained at no cost, it may not be a finished product. Costs are incurred for the development of feature enhancements, maintenance and 24/7 support."
Despite this, adoption rates are accelerating globally – which Miles puts down to the increased acceptance of hybrid cloud models and the drive towards the Internet of Things. In order to ensure this growth is replicated here in the Middle East, Red Hat is seeking to develop homegrown talent through its Academy programme.
"Not having the desired skillset available in the region has been the main challenge we've found in the recent years. To combat this, we've opened more than 20 Red Hat Academies across the Middle East and Africa since 2015. We're now starting to see the results of these initiatives, as graduates are being fed back into the market with the requisite skills," he says. "We've also tripled our workforce across the region during this time, adding various sales, marketing and consulting support functions to our team."
To ensure Red Hat is still a key open source player in the coming 25 years, Miles believes maintaining the value of subscription is vital to the "bed rock" of the company's overall vision. "We're proving that our business model is sustainable," he says. "While it's difficult to look too far into the future, I believe the support we receive from our partners here in the region stands us in good stead for at least the coming three to five years."