We took the latest addition to Samsung's smartwatch line, the Galaxy Watch, for a spin, and are impressed with its substance-over-style user experience.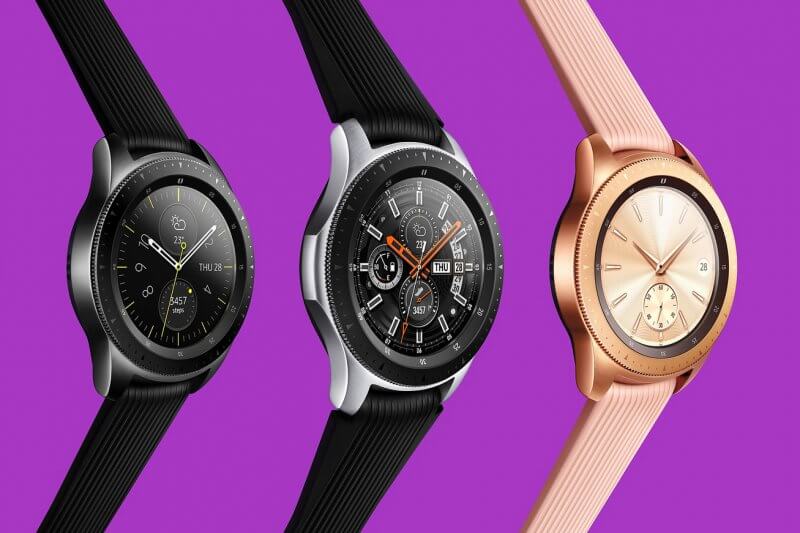 The age of the smartwatch is here, with so many handsome, high-tech models on the market. Samsung's latest smartwatch effort, the Galaxy Watch, is sure to be a heavy-hitter in the space.
The Galaxy Watch's design is pretty much what you'd expect from a sports timepiece – circular face, dial, black strap. I tested the version with the silver stainless steel finish, but I'm a much bigger fan of the all-black model, which looks much smarter. It pains me to say it because almost everything about the Galaxy Watch is good, but for me, the silver version looks like the kind of watch you'd buy a 13-year-old boy – not particularly stylish. Irrespective of design, at 42mm or 46mm, either model looks oversized.
In terms of usability, the Galaxy Watch's dial doubles as its scrolling mechanism, and this makes for an intuitive, seamless experience. There's also no denying its fantastic OLED display, and it certainly stands shoulder to shoulder with any rival smartwatch on that front.
In terms of fitness tracking, the Galaxy Watch excels, tracking 39 different types of exercise as well as sleep and stress levels, offering breathing and stretching exercises to help keep users calm. These moves raised a laugh in CPI's offices – I looked ridiculous doing full body stretches at my desk every few hours, but no bother. The new sleep tracker also monitors all levels of sleep, including REM cycles, to help users adjust their sleeping habits.
The Galaxy Watch's battery life is disappointing, however. Samsung's claim that it can last four days on a single charge was wide of the mark in my experience, a single charge typically lasting me a day-and-a-half.
All in all, the Samsung Galaxy Watch is an undoubtedly satisfying smartwatch and exercise buddy. Personally, I don't think it comes close to the Apple Watch series in terms of style, and for some consumers it's bound to be a non-starter on that basis alone. However, its usability is fantastic and as a sports accessory it more than holds its own.
On that basis, it gets a solid recommendation from this largely satisfied user. It's as good as any Android smartwatch available, so if you fall on that side of the aisle and you're in the market for a smartwatch the decision should be pretty much made. Priced around $330, it's not a bad bang for your buck either.