The UAE has signed an agreement with the World Economic Forum (WEF) in Davos to establish the Emirates Centre for the Fourth Industrial Revolution (4IR) in the country, WAM reported.
Sheikh Hamdan bin Mohammed bin Rashid Al Maktoum, Crown Prince of Dubai and Chairman of Dubai Executive Council signed the MoU while attending the forty-ninth session of the World Economic Forum, running in Davos, Switzerland, from 22 to 25 January.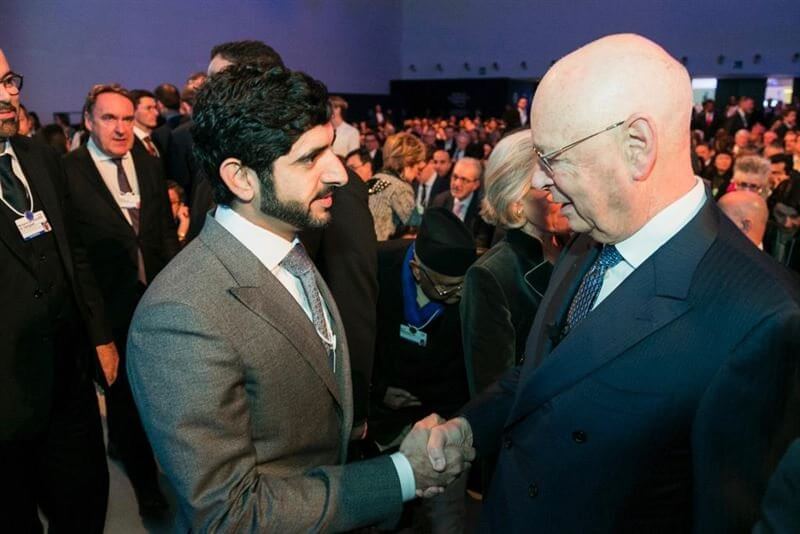 The theme of this year's edition is how to cope with 4IR, and the opportunities and challenges emerging technologies pose for society.
The agreement was signed by Mohammad bin Abdullah Al Gergawi, Minister of Cabinet Affairs and The Future, Vice Chairman of the Board of Trustees and Managing Director of Dubai Future, and Professor Klaus Schwab, the Founder and Executive Chairman of the World Economic Forum.
The Emirates 4th Industrial Revolution Centre is the world's first to get the Forum's fellowship, and will be managed by the Dubai Future Foundation. It's a new addition to the cooperation between the UAE and the Forum.
"Selection of the country to host the 4IR Centre goes in harmony with the UAE Strategy for the Fourth Industrial Revolution, which is aimed at establishing a competitive innovation and knowledge – based economy in line with the directives of Sheikh Mohammed bin Rashid Al Maktoum, Vice President, Prime Minister and Ruler of Dubai, to utilise new technologies and the tools of the 4IR to develop efficient solutions to the significant challenges besetting key sectors like education, health, food security and renewable energy," said Al Gergawi.
The World Economic Forum (WEF) is a global platform for leaders of countries and heads of government. This year, more than 3,000 participants from around the world represent business leaders, entrepreneurs, economists and financial experts, government and private sector representatives and universities.
The forum addresses the challenges of the fourth industrial revolution era in terms of advanced technology, such as artificial intelligence, robotics, fine medicine, self-driving vehicles, Internet of Things and others, and reviews the frameworks of understanding the transformational power of the Fourth Industrial Revolution.