Roads and Transport Authority (RTA) has won the Best Public-Private Project Award during the recent Gulf Traffic Exhibition and Conference held recently in the Dubai World Trade Center.
The RTA's winning project was the Dubai Code of Practice for Self-Driving Vehicles.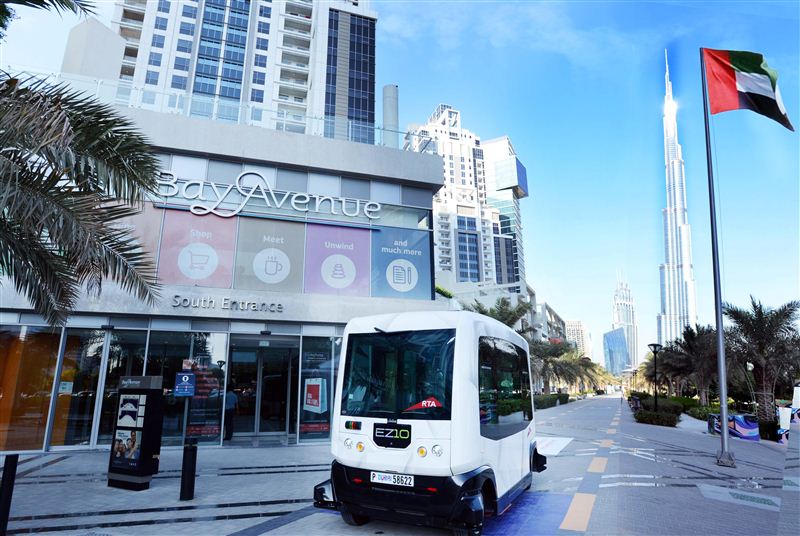 Mattar Al Tayer, Director-General and Chairman of the Board of Executive Directors of RTA, praised the winning of this Award; which reflects RTA's commitment to transforming 25 percent of mobility journeys into self-driving journeys by 2030.
He then called on realizing Dubai Government strategy in this regard and enhancing the cooperation with the private sector at various levels.
Ahmed Bahrozyan, CEO of Public Transport Agency and Head of Smart & Sustainable Transport Committee, RTA, said, "Winning this Award underlines our belief that improvements in the self-driving vehicles rest on carrying out diverse trials on these vehicles. We have therefore introduced the Code of Practice to describe the minimal safety & security requirements of self-driving vehicles to be tested. Accordingly, we issue permits to companies to carry out trials within Geo-Fenced Areas to control the number of potential risks. RTA has developed this Guide, which is the first of its kind worldwide, to enable manufacturers to test the technology systematically in Dubai."
The code of practice includes a clear methodology for testing these vehicles against international standards to ensure the transparency and governance of the vehicle assessment procedures. It also highlights the security and safety of passengers as well as road users.
Testing self-driving vehicles involves four phases including compliance to verify the eligibility of manufacturers to take part in tests under specific criteria; testing within Geo-Fenced Areas; assessment through simulators; and trials on specific parts of Dubai roads network witnessing moderate traffic movement.
"When the vehicle passes these stages, a no objection certificate is issued for the use of vehicles on Dubai roads as per the applicable legislation. This Guide, which will be implemented by the end of 2019, contributes to attracting manufacturers to invest in researches and trials to transform Dubai into a regional hub for self-driving vehicles," said Bahrozyan.