Interviewee: Shri Hari Venkatesh. G, Sales Director, Securado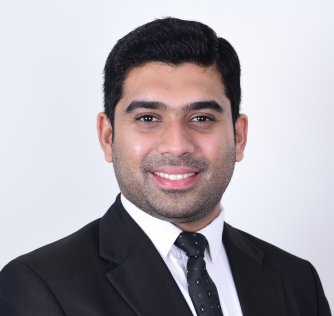 Why is the growing focus on MSP so relevant in today's evolving world?
To combat the increasing threat landscape, the technology is getting wider (increase in the number of controls & it's complexity). On the other hand it's becoming harder and harder for organisations to deploy these security controls in their Data Centres and manage these controls. Beyond manageability, the factors such as aging of the hardware, demanding increase in bandwidth / throughput & frequent updates becomes a burden to the enterprises hindering their day to day operations and vision laid forward. Wherein, an MSP takes the responsibility of the lifecycle of the controls leaving a reduced carbon footprint.
As per you, how has Oman as a country taken up the MSP offerings?
Sultanate of Oman ranked 3rd in Arab world in Global Cybersecurity Index, is a pioneer to adopt new trends and technologies in the field of Cyber Security. Adoption to MSP offerings have taken a traction post pandemic specially as MSP's have the flexibility to offer required controls with one touch provisioning resulting in near zero lead time. Also, engaging and disengaging controls as and when required without needing to invest upfront has contributed to this increased adoption.
How has your alignment to Cisco helped you in developing your MSP offering?
Alignment with Cisco has helped in presenting a stitched story to the clients looking for security controls be it simple or complex. By aligning with Cisco, the MSP offering has gotten so simple starting from on-boarding to allocation to billing.
Can you tell us more about your managed security programs that you offer.
Securado, a Ministry of Transportation, Communication and Information Technology accredited company offers state-of-the-art cybersecurity solutions from its home grown Adaptive Cloud Security Stack (ACS Stack) coupled with Managed Detection & Response (MDR) services from X Labs of Securado.
Adaptive Cloud Security Stack comprises of security controls ranging from end points to perimeter which can be provisioned to clients in a single touch resulting in near zero lead time and also offer's flexibility to engage and disengage controls as and when required without needing to invest upfront.
X-Lab's MDR services typically reduces the exorbitant timelines of detecting a cybersecurity breach to just a few hours, thereby minimising the impact of a security event, and assisting in rapid response to mitigate and remediate cybersecurity threats. Managed Detection and Response (MDR) service has a very light footprint on the customer network. The combination of human analysts and technology to eliminate false positives, identify real security threats and develop real-time incident reports forms the fundamental uniqueness of this service, allowing customers to completely entrust their platforms into their safe hands. Visibility, Response and Remediation are the key takeaways from Securado's MDR services from X-Labs.
What are you plans to further enhance your MSP offering?
Our plans to further enhance the MSP offerings are to offer context specific controls rather than being a stop shop for the security controls by learning each of the client's business and helping the clients all the way through the adoption process.