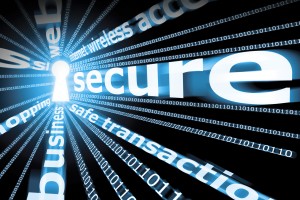 The year 2012 is dominated by three key trends – cloud, virtualisation and big data. These may be revolutionising the way people do business, but enterprises are starting to realise that current security systems are not sufficient to handle new threats. Ben Rossi reports.
With new security threats seemingly arriving by the day, and terms like 'hacktivism' and 'cyber warfare' becoming increasingly used in technology circles, the question CIOs really want answered is how do they protect their IT infrastructure?
A simple antivirus and firewall is no longer adequate – far from it. Organisations now need something more. That is where vulnerability assessment comes in. Industry experts now consider it an essential IT functionality and something that should be included as part of a company's GRC framework.
"We highly recommend the organisations across the region to adopt vulnerability assessments and vulnerability management solutions. In recent times we have witnessed cyber warfare being very active in the region, where big organisations have been victims of the process. Few immunity and security levels were tested to the edge," says Mir Ali, business development manager of the enterprise networking and security division at Emitac Enterprise Solutions.
Nima Saraf, team leader of technical application delivery for information security and cloud computing at FVC MEA adds: "Companies should consider vulnerability management because it is fast becoming an essential tool. Enterprises today generate an overwhelming amount of secure data but don't have the tools to turn this into actionable intelligence. Including vulnerability management as part of its GRC framework reduces security risk in the most effective manner."
Hostile environment
Anas Ali Al Naqbi, senior security consultant at eHosting Datafort, believes vulnerability management is one of the most important functions of IT security.
"In today's hostile environment, single-point solutions and a casual approach to vulnerability management are not enough. Security breaches result from known vulnerabilities and misconfigured devices. If new vulnerabilities are to be identified and addressed in a timely manner, then automated processes are required," he says.
Nicolai Solling, director of technical services at help AG ME, adds: "Everyone is talking about the threat landscape changing rapidly and having a vulnerability management solution as part of the IT security portfolio will surely make lot of sense. In addition, it holds a lot of value if one is thinking on the lines of risk of compliance. Having an in-house solution or engaging a consultant to do these tasks should be seriously considered."
Simon Carvalho, chief security architect at Paramount Computer Systems, says a vulnerability management is "must have", but is only one part of a vulnerability management program.
"Every organisation should have a vulnerability management program, which includes a vulnerability management policy, a vulnerability management tool and metrics for tracking and measuring the effectiveness of the vulnerability management program. Hence vulnerability management is a basic component of the GRC framework," he said.
"Information security is all about managing risk.You cannot manage risk unless and until you measure it. And without vulnerability there is no risk. If you have to measure the risk, you have to know the vulnerability," he added.
Whilst it appears to be resoundingly agreed that vulnerability management is a vital part of a modern security IT infrastructure, that claim is often followed up with the warning that it should not be seen as a complete shield against all threats.
"Vulnerability management is not a 360 degree shield against all the possible threats but a tool which helps organisations to be more proactive. Vulnerability management products and solutions do two basic, but important, tasks. They help you discover the assets across your networks and they detect vulnerabilities. Vulnerability management is a comprehensive tool which allows organisations to identify, classify, remediate, and mitigate vulnerabilities," Ali says.
On-premise or managed?
After establishing the importance of vulnerability management and understanding its roll, the first step is deciding whether to opt for in-house scanning or select a software-as-a-service (SaaS) and managed services model.
This decision ultimately depends on what the IT security directors, CIOs and CSOs are looking for, says Saraf.
"If the preference is over vulnerability data and integration of the vulnerability data with other systems, an on-premise solution is recommended. If the preference is to outsource security, a managed service may be an appropriate solution," he says.
"SaaS for security is still being developed as there are many questions about its reliability and security. The best approach to secure critical data and infrastructure is to reduce vulnerabilities rather than monitoring intrusions and attacks," he adds.
Solling says that whilst SaaS and managed services reduces work load by minimising management and operations efforts, it also means data is shared with the provider.
"Though the data is encrypted and not seen by the service provider, it always is a matter of trust. Depending on the SLAs that various providers have around these kind of services, enterprises might feel restricted when it comes to scalability of the deployment, frequency of the scans and reporting capabilities, which on the other hand will be more flexible when it is deployed in-house," he says.
He adds that he believes if organisations have the required resources and foresee frequent changes in the scope of the assessment, they should opt for an in-house scanning solution. However, Jacoby says he believes a hybrid solution is the best option and gives the customer full flexibility.
"Some companies have very sensitive information, and policies which say that all information should stay in-house. There are vulnerability scanning vendors which have both. They have SaaS solutions which can be integrated with an appliance that is managed in-house," Jacoby says.
Choosing solutions
When selecting a vulnerability management solution, there are several crucial components to consider.
"A strong authentication solution that secures the identity of users and applications that access non-public areas of an organisation›s network is the first step to ensuring data protection. The lack of adequate authentication mechanisms can result in critical vulnerabilities in organisation›s ability to protect sensitive information throughout its lifecycle," Pavie says.
"One of the areas where authentication vulnerabilities are most critical is online banking. In this electronic age, where banks are fighting off increasingly sophisticated cyber threats, it is vital that a bank customer's digital identity be protected at all times," he adds.
Carvalho says the most crucial component of a vulnerability management solution are the 'vulnerability feeds' in the product.
"These vulnerability feeds are obtained via in-house vulnerability research teams, as well as feeds from external lists like SANS, CVE, Vulnwatch and Bugtraq. The most important thing is the breadth and timeliness of coverage of vulnerabilities by the vulnerability management system provider," he says.
"For example, the nCircle VM solution, which is an industry-leading product and which Paramount represents, can scan for over 50,000 conditions, like operating systems, applications, vulnerabilities and configurations. Architecturally most vulnerability management solutions have, at a minimum, a scanner component and a management component," he adds.
Ali refers to the complex skills held by cyber criminals and their ability to expose hidden and high value vulnerabilities on a network, and that organisations should consider some key components before they commit to vulnerability management.
"When exposed, these vulnerabilities can be targeted for exploitation which may result in unauthorised entry into the network, expose confidential information, trigger theft of business secrets, or even paralyse business operations," Ali says.
"It should be able to define the policy, identify vulnerabilities, perform assessments and policy compliance, shield the environment, perform various assessments like attack, penetration and web application, and eliminate and track the root causes," he adds.
Organisations often want different components from a vulnerability management solution, Jacoby says, and many companies use it for different purposes.
"Some companies simply only use vulnerability scanning services and tools to become compliant, while others actually use it as a vulnerability management solution. But if you look at the components which are included in such a solution, and try list the most crucial components, I would say that they are asset and vulnerability management, a configurable score and scanning engine, and a report engine," Jacoby says.
Considerations
He adds that managers need to answer why they need a vulnerability management solution before looking for certain features, which he goes on to discuss.
"Does the solution have support for your language, or is it just supporting English servers? Remember that you can have sensitive data stored in files and directories with non-English names, and if their solution can't find it, it may miss a lot of vital information," Jacoby says.
"The vendor needs to have a good support team that can assist not just when a problem exists, but also assist in vulnerability management questions. Integrity of the service and product is also important. How is the data stored? Where is the data stored? Who has access to it? Is there some kind of ACL (access control list)?" he adds.
The process of selecting a vulnerability management product is far more complicated than asking who makes the best vulnerability assessment scanner, Ali says.
"Security managers should ensure that the vulnerability management product or suite of products which are being considered must be able to support, at minimum, a repeatable lifecycle of asset discovery and enumeration, vulnerability detection, risk assessment, configuration compliance assessment, change management and remediation, verification, and auditing and reporting," he says.
"The entire cycle of things you need to do is always ongoing. The tail end is that once you are done with remediation, you have to continue to repeat the process. You have to do it consistently and on a regular basis," he adds.
Agent vs. agentless
Another important point of consideration in vulnerability management is whether to opt for agent or agentless scanning. Al Naqbi explains the difference.
"Agent vulnerability scanning performs a white box security assessment from inside and gains administration privileges. This will help control traffic on the network but will slow down the server and use the CPU. While agentless vulnerability scanning will perform a black box scanning from outside generating traffic in the network," he says.
"This is good for big networks and at the same time hard to install agent on all the servers. Vulnerability scanning can be run remotely while white box security assessment is conducted by login to the server remotely using admin account," he adds.
Saraf points to agentless as the preferable and most widely used solutions, and emphasises the drawbacks of agent technology.
"Legacy agent technology relies on agents for all system types except network devices, POSIX-compliant Unix systems, OS/400 and VMWare systems. Administrators are required to add another agent to each monitored endpoint, which increases the recourse overhead. It will also have limitations in the many different asset architects the agent is built for," he says.
"The trend in today's enterprises are auditing changes and monitoring security as a requirement to ensure reliability, security and compliance. An agentless vulnerability management solution can perform the same tasks more effectively and reduce fractions off operational and administrative costs. The most considered vulnerability management solutions today are appliance-based and agentless. It enables customers to get the system installed and receive results within hours rather than days of implementation and testing," he adds.
Ali says vulnerability assessment technology must be able to deploy an agent whenever possible and support agentless whenever required, and suggests an "in-between" approach.
"Agents give much more in-depth view of the configuration of the device and the services running on it. There's no comparison in the information you are able to see. An in-between approach is to use temporary agents, which can be placed on a target device to gather information in the absence of a scan and then delete them when the job is done," he says.
Integration
Whether a company opts for agent or agentless, in-house or managed, or a combination of all – and however successful the solution is – it is vital to understand vulnerability management is not the be-all-and-end-all of security. It should be integrated with other security tools, the experts say.
"It should be integrated with tools such as compliance and configuration management, SIEM and password management. Vendors in each of these domains have designed or are working on their products for such integration. Information fed by a VM tool into the compliance management and SIEM products will augment the asset risk scoring mechanism," Solling says.
"GRC teams will definitely benefit from such integration. If a password management is already in place, vulnerability scanning becomes much easier considering the fact that a lot of administrative tasks around configuring credentials for the assets are more or less taken care of," he adds.
Al Naqbi agrees that security log management tools work hand-in-hand with a vulnerability scanner, whilst Ali also emphasises the opportunities of integrating SIEM.
"Indeed it should be integrated with other security tools. It can be a vital source of information for SIEM. As soon as an issue is detected, the information should be fed to the SIEM tool to tally with information from other sources such as firewalls and intrusion protection systems. Proper integration with intrusion protection systems enables us to identify critical threats of high risks," he says.