Nitya Ravi chats with Sayantan Dev, President, Redington Gulf about channel and Redington's new partnerships.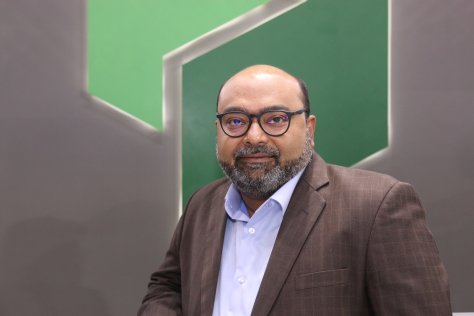 What new solutions, products or partnerships are you showcasing this GITEX 2021?
We will very soon announce even post GITEX, a lot of partnerships which are very interesting ones and from every area we work in particularly cloud, Security, AI and Data Analytics and infrastructure. There is a lot of demand now for new applications and innovations which must be hosted on infrastructure. There is a requirement for huge computing power, access, latency requirement for new application's, storage for the data etc. We are very excited.
Your partner ecosystem is very strong. How important do you feel the channel is for the market?
Extremely important. We have always believed strongly in the two-tier go-to market model and have always remained true to it. We have never experimented too much on that model. We have however, experimented and ventured with different innovations like data science analytics, advanced security, NSSP's etc., which are not distributors forte so to speak. We are the first in the region and many cases, worldwide to have partnerships with advanced analytics, AIML partners and many of them have given interesting outcome. But our go to market has never changed. It has always been with channel. Two things have happened. We have taken the channel along with us in this journey and in the process many of them have transformed themselves. This way, we constantly try to help the channel to ride this wave of transformation along with us.
We have also been introduced to the new channel. For example, in the cloud space, we are now working with a lot of born in the cloud partners. The way they look at the market, the way they look at solving customer problems is very different. It's an interesting addition.
Due to digital transformation, there has been a lot of technology adoption. How have you aided your partners with products or services to meet the demand.?
If you have noticed our theme this year, our philosophy is simplifying digital transformation.
Technology is available to deliver outcomes that you would not have thought about 5 to 10 years ago. Today everyone knows that they must digitally transform to survive and thrive in their businesses. Everybody is now on an overdrive to transform and to keep up with competition.
However, there is a lot of complex iterations involved in making the digital choice. There is a lot of technology out there in the market that can confuse the customer as to where to start from! Also, in what order to go once they start. Even if the customer figures out the order, they do not know which platform to use, which vendor to go to, which service provider to reach out to. These problems of customer are a real problem. We have taken the position of helping customers simplify this journey through a set of channel partners. In the new reality, the role of a distributor like us is that of a services aggregator. On one side we are working with a large set of cloud providers, hyperscalers the likes of AWS, Microsoft etc. and on the other hand we have specialised partners who are doing specific services. Some may be cloud partners helping in migration from on premise to cloud, there are some doing advanced analytics on the cloud, some are focused on doing data engineering and some are focused only on doing RPA.
We also have a consulting arm which our partners can white label and take to the market. We do advisory consulting to help customers understand what their cloud journey should be and in what order, which applications or workload to migrate first etc. All these questions we along with the help of our vendor partners and specialised service providers, we aggregate all that and become single stop solutions for our customers.