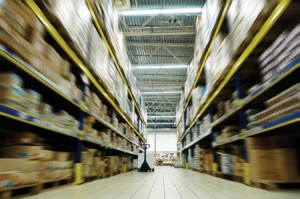 Comprehensive data management – bringing together structured and unstructured information – within an organisation is popularly touted as the next big frontier for companies. Sathya Mithra Ashok looks at how end-users can choose and implement better with these solutions.
Data management is the new frontier when it comes to IT investment. And while good old traditional, structured data management continues to be of importance to most organisations, the rising spectre of unstructured data is the one that is garnering most of the headlines.
"It is understood that most of the knowledge and key information that exists within an organisation occurs in the email and documents that are written and exchanged on a daily basis. These are not stored in data bases, nor indexed in document management systems. This information is usually sitting on individual PCs and desktop devices. Significant knowledge is stored in this mass of unstructured material. There are good reasons to include the unstructured information in an enterprise data management solution. The structured data stores contain mostly raw data, such as facts, figures and financial data. One could say that the unstructured data stores hold the intellectual capital and the structured data stores hold the valuable basic factual data," says Steve Bailey, regional operations director at CommVault Systems.
"Many organisations are realising that structured data represents only a small portion of the data residing in their enterprises. The logical conclusion is that decision support could be improved
considerably if there were a way to readily collect, integrate, and query the remaining 80% of data. What's needed is a way to tease critical business information out of unstructured data that resides in a variety of formats, including Word documents, PDF files, e-mail messages, SMS text messages, media files, customer service surveys, transcribed comments recorded by call centres in open-ended fields for freeform text, PowerPoint presentations, and virtually every other type of (non-numeric) corporate document," says Yves Khoneisser, GM professional services for Sybase products.
While basic storage and storage mechanisms – including data classification, data tiering and lifecycle monitoring – remains critical, managing information has become much bigger than simple silos or
even data transfer.
"Storage will always play a vital role in an organisation's data management strategy as the storage ultimately underpins the infrastructure requirement, i.e. the physical layer. However, there has been a significant paradigm shift over the last few years moving away from the physical storage layer to the software layer being the key solution enabler in an organisations data management strategy," says Bailey.
Bashar Kilani, territory manager for the Middle East (Gulf countries and Levant) at IBM Middle East says, "Information management is key in linking IT and business requirements for oganisations. In many cases, efforts are under estimated or it is found to be easier to invest in point solutions than having a comprehensive approach."
Getting your data to flex
Talking about data management is easy, getting it to work in your organisation is another matter altogether.
"There are several challenges related to consistent information management. Organic growth of storage systems has led to massive disconnects in many organisations. Silos of data and of data management tools have grown as multiple solutions within organisations have grown. However, as
organisations have attempted to rationalise and integrate the applications, the data has often been left in a chaotic state. Currently worldwide we are facing over 60% yearon- year data growth, 40% of data stored in organisations are non-business related or obsolete, more than 80% of files have not been accessed for six months, 70% of all content is duplicated in addition to which, every dollar spent on hardware equals seven spent on admin," points out Mahesh Vaidya, CEO at ISIT Middle East.
"One of the major challenges involved in data management is the time it takes to build a solution. Bad practice over decades has lead to the establishment of useless data warehouses or disparate silos of information. The fix does not come overnight, despite the fact that IT seemingly has been working on a 'solution' for years, even decades. Besides, IT should be considered part of a single team and not the enemy. Infighting and differences between business needs and IT capabilities, resources and budgets required helps no one," says Carel Badenhorst, head of technology practice at SAS ME.
Khoneisser points out, "There are specific challenges across the data management arena that are putting a lot of pressure on data systems. These challenges are driven by exploding data growth, increased business complexity and the user expectations to obtain responses to any query in virtually real time – the so-called 'Google' effect. Another factor adding to the complexity of the data management systems is with the addition of more enterprise applications, holding data in silos, IT ends up making copies of the same basic sets of data. This in turn creates huge amounts of duplicate data within the organisation. Growing data volumes, scarcity of qualified database administration personnel, and difficulties in managing large, complex databases are pressures experienced by IT departments across the board."
While many of these challenges are likely to haunt end-users well into the next year, there are some that can be easily sorted out by selecting the right solution and partner, and by implementing it in an optimum manner.
"When selecting data management solutions, organisations need to ensure that the solutions of choice can evolve in order to keep pace with the modern trends in the data centre. The legacy method of
choosing separate 'Silos' of products (backup, archive, replication, search, reporting) in order to address an organisations specific data management challenges are no longer scalable and viable in the enterprise data centre of today let alone, tomorrow. Endusers should be looking at vendors that can
deliver a truly unified and singular recovery management solution that unified traditional backup, replication, snapshot, archive and search products," states Bailey.
"Customers should look for features around cost reduction, storage optimisation, data integrity and protection, and finally performance and scalability. Customers need to ask how the solution is integrated to their entire IT stack. Ideally, solutions should be pre-integrated and tested at the engineering phase, or there should be reference architectures and templates on how to build the solution. This will help them save costs, reduce risks and increase operational efficiency," says Marc Heger, hardware senior director at Oracle MENA.
Badenhorst adds, "Ensure that irrespective of the solution chosen, the following items are in place -technology catering for all aspects of data management in a pre-integrated platform data access of structured and unstructured data, data quality, and extraction transformation and loading elements. Solutions should include structured and market leading mathematical intelligence to augment the technology capability; it should include a robust strategy and a recognised methodology not just software. It should also ultimately look beyond the data management aspects only, and make sure that the end goal, the business value – will be attained within a logical time span."
Vaidya adds, "Any effective data management technology solution would need to overcome three very difficult technical challenges. Volume complexity – the architecture would need to scale to handle petabytes of data; location complexity – the approach and accompanying architecture must handle data in disparate locations– without the need to move the data to analyse or manage it, and format complexity – the technology must deal with and discern data in various formats, and use language-neutral algorithms for analysis."
Bailey adds, "With the shift to virtualised data centres, tighter, business driven SLAs and increasing data growth demands, end users need to rethink their traditional data protection techniques. Brute processing power to move data from one place to another will no longer suffice. Also, the traditional practice of restoring to the previous night's backup is simply no longer sufficient to meet many SLAs. With round the clock operations, data protection, data recovery, data management and reporting operations must have minimal impact on the production systems and require minimal administrative intervention. The winning solution for endusers needs to address existing issues in the traditional data centres, but more importantly, ease the transition to a virtualised and eventually a cloud-based data centre."
Looking to the future
Challenges as they might exist, the data management market in the region is all set to explode, according to most of the experts.
"More organisations will have further demand and requirements (compliance or business needs) that will change the way they were treating the data separately – between real-time data operations and archived data and history. We will see the needs for dynamic archived data, available for quick analysis combining current and historical reporting from a single physical or a logically single data source," says Khoneisser.
Badenhorst states, "The local data management environment is ready for adopting the new generation of data management capabilities like data quality (especially for the Arabic and Anglo based data), and master data management processes assisting organisations in building up their 'golden standard' single, trusted version of the truth quicker."
Kilani adds, "This market segment will continue to gain importance and become more relevant to businesses in the region. It is one of the fastest growing segments."
Bailey says, "The traditional approach to data management is now set to change with the introduction of information governance. Information governance is a concept that pulls together key capabilities that organisations need in order to manage risk, improve efficiency and ultimately improve the value of
their information. It's about revolutionising the way organisations build and implement an overall information management strategy, one that addresses both compliance and legal risk by focusing on delivering incremental benefit without compromising end-user productivity and access."
"A new 'bottom up' approach is now emerging, which is based on the consolidation of acquired data as an end point strategy. A place where information can lifecycle to until its death. This is the world of retention lifecycle management (RLM). RLM is a modern development of the traditional values of the earlier information lifecycle management concept, but with a core focus on the understanding that long term retention and seamless business access are the primary drivers. RLM is a policy driven approach to the granular de-duplicated retention of records. In other words, enabling the preservation of business records by de-duplicating them from the source, whilst classifying and aligning them seamlessly to retention policies. Records are consequently managed from a single source across all
locations, media and public or private clouds in an organisation from the cradle to grave," he adds.
Bailey states, "RLM is revolutionising and defining the way organisations quickly and efficiently adopt better information governance. Organisations typically have many projects on the go that relate to
information governance, but many of these projects are managed and delivered in isolation from each other even though they have common goals in mind. Unifying the way you classify and retain information for the long term, irrespective of storage media and how you adapt it, whilst providing seamless business access, changes all this."
As data volumes grow and the need of data change, data management will also change. Unless enterprises adapt, implement and take on new solutions, they may find that they are left behind in a competitive scenario. And that is a chance, the Middle East as a whole cannot afford to take.