Anita Joseph, Editor, Security Middle East, caught up with Jermaine Campbell– Head of VIA sales, EMEA at Seagate, to find out how the company is helping the market fast track its digital transformation journey with its cutting-edge products and solutions.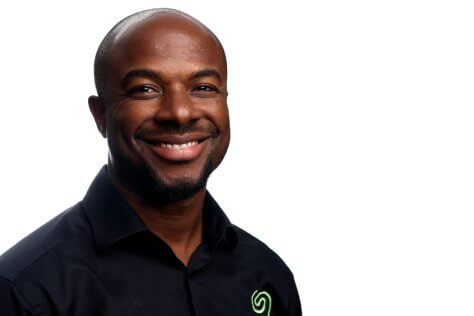 How would you describe Seagate's presence in the region? What has the journey been like, so far?

We've been in the Middle East for a long time, it's been a memorable journey. We've had our ups and downs, but I sense great stability from a brands perspective, and also from a resource and headcount perspective. Also, the response that we got from the recently concluded Intersec 2022 also shows an appetite from businesses here in this market, to engage with Seagate and to partner with us. So I would describe our presence right now as filled with opportunity and great potential to grow and to develop. People recognize our brands and are ready to engage with us.
What were the main learnings now of 2020? Particularly post the pandemic everyone's been, in survival and growth mode-how did Seagate keep up with the challenges?
I think the main learnings for 2020 were around the durability of the market. Despite the pandemic, people were actually able to go ahead with business, although it was difficult, and they needed several changes to be made.
We saw, for instance, that for cash flow purposes, people moved to more entry level applications and left the door open for upgrades later on, in order to keep their business moving. At the same time, people were also ready to adopt new technology to address some of the health and safety concerns around COVID. I'm specifically talking about thermal cameras and thermal camera technology. And how did that affect us on HDD? You know, a lot of these cameras required or have AI capability. And the resellers-installers were much more open and interested in how our AI drives were able to support these kinds of AI applications.
How is Seagate supporting the data market with its resources and technology?
The total data sphere is growing at really astronomical rates. In fact, the amount of data being created in the world is doubling every three years, which is incredible. But what is really driving that growth is the surveillance market-and that's coming from high resolution cameras. It's coming from people not just wanting to record data for surveillance purposes, but also for like business insights. It means that they're retaining the data and keeping it for analysis longer. This requires a kind of higher capacity and different types of storage.
So I think Seagate right now as a as a data storage-centric company, is really set to support this market with the right technology and the right portfolio-right from the edge to centralized storage. The Middle East is really leading the world when it comes to the surveillance market, whether it be smart city or smart road applications. So, the support that we offer here in the Middle East is really going to be critical for Seagate in 2022. One of the things that we've done is that we've launched an application on mobile phones, where the installer can register/login and get hold of quick information on storage calculators or compatibility guides, or creating warranty claims and so on.
Also, if the drive is damaged, due to a fire or an explosion, for instance, Seagate is offering a free-of-charge data recovery service, which can have a value of anywhere around $300 to $500. This is an in- house service, provided by our own Seagate laboratories, and is a safe and secure way of recovering the data in case you have footage that you that you need to recover and provide to the police for evidence. So, this is another exclusive value add that Seagate is offering in this competitive market. Therefore, having a close engagement with Seagate in this market is really critical and that's what we're responding to, in 2022.
That brings us to Seagate's flagship products. Can you tell us tell us more about them- particularly the surveillance range of products?

Yeah, so we bring to the market surveillance storage, right from the edge to centralized storage. So we start from the edge and have entry level DVRs and NVRs. We've positioned our SkyHawk drives-these go from 1 TB to 8 TB.
For more AI-intensive applications, heavier workload, higher camera counts and applications, we've got our SkyHawk AI drives and these start at 8 TB and go up to 18 TB. That's from a device perspective, but I think what's been really interesting is the interest shown with Seagate's centralized storage and Sand solutions that we brought to the market, which offer the fastest data transfer rates and the highest density for capacity storage.
What is your outlook for the market for 2022?

Specifically for this Middle East region, there's so much opportunity, and I'm not just talking about physical units and revenue. I'm talking about partner engagements. We have our program where partners are able to actually get closer to us and learn about our products- we've got regular courses that they can take to learn about how storage fits into the surveillance market, and how to use latest technology and some of our new services as well, that we provide in the market, like data recovery, which we branded the Seagate rescue. So, how do you engage with Seagate to present your marketing plans and demonstration products? this is all done by our partner program. So, that's a real big outlook as well as opportunity, for us to increase our sales and revenue in the region.