In a chat with Anita Joseph, Abdul Rehman Tariq, Regional Sales Director, Middle East at SolarWinds, discusses how rapid digital transformation has compounded challenges for IT teams and how the Hybrid Cloud Observability platform from SolarWinds helps organisations simplify their cloud journey and consolidate the many different tools across all stacks and layers in IT.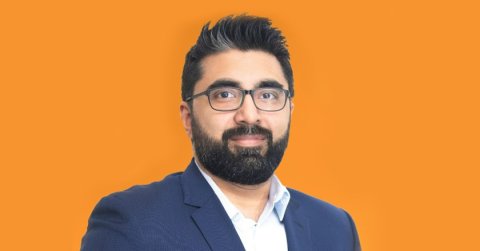 Tell us about the SolarWinds Hybrid Cloud Observability platform. What inspired the setting up of such a platform?
Building on more than 20 years of expertise in listening to customers and building products designed to solve the problems they face in managing highly performant IT infrastructures, we heard them clearly say they're seeking more consolidated approaches to today's challenges. Hybrid Cloud Observability unites the world-class modules and capabilities of our Orion suite, together with our Secure by Design principles and approach, to create a truly full-stack observability offering built to meet customers wherever they are on their digital transformation journeys and take them where they need to grow.
How is the Observability platform expected to simplify today's IT challenges?
Our observability platform simplifies today's IT challenges by uniting data and people. Modern IT environments have an enormous number of moving parts, which makes problem-solving complex. If an application engineer spends three hours troubleshooting an app and finds it's really a DNS issue, they've lost three hours before the network team gets involved. Having all the relevant information in a single view is a key benefit and will help IT work together as a team again.
Digital Transformation is well underway. How is the SolarWinds Observability platform helping channel partners and customers harness the opportunities that this transformation journey presents?
Digital transformation pushes an organisation out of its comfort zone and it may need to use technologies it might not be particularly familiar with. Add to that constrained resources and budgets, and the complexity can create a real challenge. The SolarWinds Platform helps them optimise workloads, reduce the time to resolve issues, and plan migrations, turning those challenges into value.
The SolarWinds Platform provides a cost-effective option for customers to accelerate their digital transformations. Our channel partners can help their customers with these problems without the unnecessary complexity and overhead associated with other options on the market.
Data Management is a huge issue today, given that it is disparate and resides in different places. How does SolarWinds Observability help eliminate tool sprawl and ensure effective data management?
Tool sprawl and data proliferation can be a nightmare for IT teams to wrangle. If an IT professional needs five different tools to investigate an issue, they're wasting a lot of time. And that's without considering tool licensing costs! Worse, as data represents the lifeblood of today's enterprises, performance issues with its data estate can negatively affect the experience an organisation delivers to internal and external users.
Our platform-based approach allows us to consolidate a lot of different tools across all stacks and layers in IT. We collect metrics from the network, databases, local infrastructure, clouds, and applications and unite them in a single view, empowering organisations to become more efficient and effective in managing the complexity they face.
Are you planning any upgrades/updates to this platform, given that technology is rapidly changing? If so, what are they?
Constant change requires constant improvement. At SolarWinds, we engage our users continually to understand the updates and new features they need most. We connect with them through THWACK, our user community of more than 190,000 registered members, where they can suggest updates and other users can vote on them, meaning they have a real voice in our development roadmap.
One of the big things we're working on is a tighter integration with our service management solution, SolarWinds® Service Desk. It's already possible to open, update, and close tickets automatically, and customers can pull inventory information from Hybrid Cloud Observability into Service Desk, but we want to take it further.