Ask any recruiter or tech pro what roles are most hard to fill in 2018, and you won't be shocked.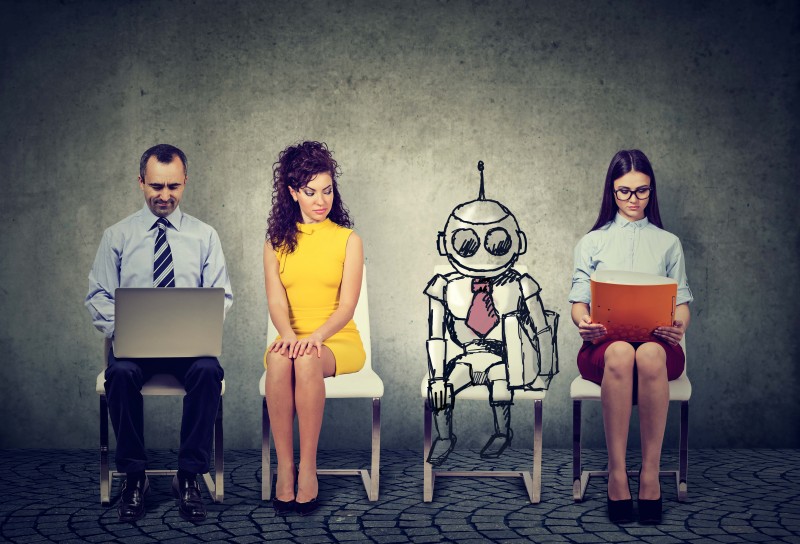 AI and data science jobs are at the top of the list, in part because they're relatively young technologies, and they're being introduced in all sorts of companies going through their digital transformation.
At the same time, there are some surprises. We've focused on those here, both to identify the demand for managers doing the hiring and to help IT pros interested in exploring new opportunities in fields that are in immediate need and have a bright future.
The killer combo: Emerging tech + business sense
The experts we talked with name-checked a laundry list of desirable skills and needed experience with emerging areas like cognitive computing, machine learning, data analytics, IoT and blockchain. But the true unicorns are candidates who can not only deepen their bench of tech skills but keep an eye on the bottom line.
"The challenge is not only finding individuals with the skills but people who can connect the dots to create business impact," says Harley Lippman, founder and CEO of IT staffing firm Genesis10. "Finding true data scientists continues to be a challenge.  Companies have focused on getting their arms around their data and their disparate systems. Now the focus is on how to exploit the data to improve business decision-making and to create competitive advantage."
Penetration testers with a scientific mind-set
Finding candidates with the right tech skills in 2018 is less of an issue than finding ones with problem-solving chops. For example, cybersecurity skills are in high demand but so is a proactive mindset, making high-value penetration testers hard to come by.
"Many testers can run tools, find bugs, and even exploit them," says Doug Barbin, principal cyber security analyst at Schellman & Co. "If you can't take that finding and translate into a clear statement of risk and threat, those reports also become noise and may drive the wrong action or inaction."
Security auditors with deep investigation chops
Security auditors are another position where hiring managers say they're having trouble finding  candidates.
"You can recruit people with depth in cloud and virtualization technologies, Linux operating platforms, and network and security technologies," Barbin says. "But if they don't have the skills to interview developers, evaluate control sets, ask tough questions — and more importantly — document their findings coherently, whatever expertise they have in the underlying technology is ultimately discarded."
The extreme specialist — robotics, cryptology, and more
Some roles are hard to fill because the technology is cutting edge, a combination of skills are required, and the candidate pool is inherently small.
"Roles such as malware reverse engineers, Big Data experts with a specialisation in security or cryptologists are among the most competitive," Ben Carr, vice president of strategy at Cyberbit. "Candidates are able to be extremely picky with regard to positions they are pursuing. Many of the open positions are critical roles and hiring managers are trying to find the perfect candidate — this combines to make a tight market even more difficult to source the right candidate."
GDPR and data privacy experts
Companies that employ personal data from European residents need to be in compliance with the EU's data protection regulations by May 2018. Yet finding tech pros with experience in this area has proven difficult.
"It's just such a hot area at the moment, but also much newer than our other lines of service," says Lori Jendrucko, talent manager at Schellman & Co. Jendrucko says it's been especially difficult to hire women in IT audit areas generally.
Furthermore, Jim Chilton, CIO of Cengage, is finding the demand for all sorts of data privacy roles is especially high. "Most companies need an organization, not just an individual, focused on protecting employee and customer information, as well as their digital assets."
DevOps engineers
The need for tech workers with DevOps experience is nothing new. And yet organizations say they're still having trouble finding talent for this vital role.
"As DevOps gained visibility, because of its enormous cost-saving abilities as a department — along with the streamlining of infrastructure — many companies are looking for this skillset with little or no success," says Giancarlo DiVece, president of Unosquare. "Most talent has fallen into DevOps by mistake, and then they find themselves learning it on the job."
It's especially hard to build a DevOps team that can show some flexibility as the role evolves, says Sarah Lahav, CEO of SysAid Technologies.
Data scientists and Big Data talent
As companies work to wrangle data and use it to inform business decisions, it's becoming increasingly hard to fill positions in enterprise data management, Big Data and analytics.
"Finding true data scientists continues to be a challenge," says Lippman of staffing firm Genesis10. "Companies have focused on getting their arms around their data and their disparate systems. Now the focus is on how to exploit the data to improve business decision making and to create competitive advantage."
Cloud-native experts
As enterprise cloud technology matures, there's a growing need for — and limited supply of — tech workers with native cloud skills.
Joe Beda, CTO of Heptio, and formerly of Google's cloud VM service, says, "Job candidates that are going to be the most effective and in demand in the coming year are those that have not only mastered the new emerging technologies around cloud native, but also have the grounding and people skills to effectively work to move the larger organization forward."
Infrastructure roles at HQ
Many companies are hiring for infrastructure roles in areas like computer vision, deep learning and IoT infrastructure, says Mike Grandinetti, CMO and CSO of Reduxio, but few are finding the ability to staff up roles that require in-person presence at the office.
"With so much going to the cloud it's becoming very hard to find candidates for on-premises infrastructure roles," Grandinetti says. "Companies  want someone who's 'seen it all,' because  security and infrastructure are not great roles to train on the job without a firm foundation on the team."
Tech translators
A number of recruiters tell us they're having a particularly difficult time in finding IT managers who can speak to non-tech staff, says Elisha Thompson, Philadelphia branch manager for IT staffing at Addison Group.
"It's difficult to find candidates who can go into any type of business environment and thrive," she says. "This is especially true among cybersecurity and DevOps roles where business culture plays a big role in professional development."