The Rochester Institute of Technology (RIT Dubai) has announced plans to expand to a new campus in Dubai Silicon Oasis (DSO) – the integrated free zone technology park.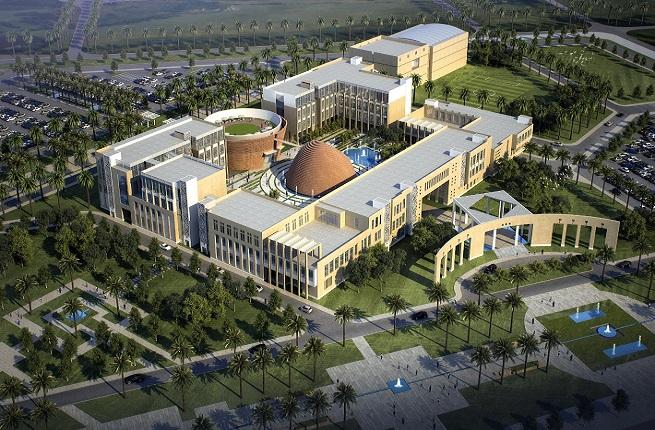 The move comes in an attempt to meet the increasing number of applications the university receives annually, and the new premises will span a total area of 129,000 square metres with the capacity to accommodate up to 4,000 students.
The campus will be established using "sustainable and green building processes," with the mega-development expected to be completed in two phases with an investment of approximately AED500 million ($136 million).
The first phase with an estimated cost of AED200 million is slated for handover in 2019, while the second phase will be implemented by 2023 at an estimated cost of AED300 million.
Featuring a centrally located interactive learning courtyard that includes an innovation and entrepreneurship centre, and a student housing area separated from the facilities buildings by a landscaped green belt, the grounds will comprise a shared academic space.
It is also set to house the School of Electrical Engineering and Computing, the School of Mechanical and Industrial Engineering, the School of Science and Liberal Arts, and the School of Business and Management, as well as administration facilities and operations, library commons, and an auditorium.
"We strongly believe education is at the core of innovation, and are proud to support RIT Dubai's plans to build a brand-new campus at DSO," said His Highness Sheikh Ahmed bin Saeed Al Maktoum, chairman of Dubai Silicon Oasis Authority. "Rochester Institute of Technology is a globally acclaimed academic institution that significantly enriches science-based knowledge, boosts academic standards, and promotes the spirit of innovation."
He added: "Science and technology play a vital role in achieving the UAE Vision 2021, and I am confident that educational opportunities with esteemed international academic institutions that boast world-class facilities, such as RIT Dubai, will shape a scientific mindset in our students. I hope to see more such projects in the UAE in support of the country's innovation drive."
Dr. Yousef Al-Assaf, President of RIT Dubai added, "The new home to our educational institution will feature several state-of-the-art academic facilities, apply distinctive education methods supported by the presence of multinational companies on campus, create an atmosphere conducive to learning, and cultivate a sense of belonging among our students."